Work life balance, employee engagement, emotional consonance/dissonance & turnover intention.
Work-Life balance is at the core of issues central to human resource development (
HRD
HRD Human Resource Development
HRD Human Resources Department
HRD Hurricane Research Division
HRD Hoge Raad Voor Diamant

(Diamond High Council, Belgium)


HRD hypothetical reference decoder

(digital TV)
). Grzywacz and Carlson (2008) provide evidence to the effect that, implicitly or explicitly, work-family balance is at the core of HRD's major functions and that it may be a powerful leverage point for promoting individual and organizational effectiveness.
Work-Life Balance (
WLB
WLB Weak-Side Linebacker

(pro football)


WLB Buoy Tender, Seagoing

(USCGC)


WLB Weapons Logbook
WLB Wireless Builder
WLB Wan Load Balancer
WLB Web Load Balance
) has been an issue of concern for the last few decades. The current context of
globalization
globalization

Process by which the experience of everyday life, marked by the diffusion of commodities and ideas, is becoming standardized around the world. Factors that have contributed to globalization include increasingly sophisticated communications and transportation
and the changing nature of work have provided the impetus for this topic. The current work scenario is marked by the fast pace of change, intense pressure, constant deadlines, changing demographics, increased use of technology and the co-existing virtual workplace.
Juxtaposed
jux·ta·pose

 
tr.v. jux·ta·posed, jux·ta·pos·ing, jux·ta·pos·es
To place side by side, especially for comparison or contrast.
with this, the increase in average income and rise in
living standards
living standards

npl → nivel msg de vida



living standards

living npl → niveau m de vie



living standards

living npl
have individuals striving for better work atmosphere, improved family and personal life. Today is the time when employees want it all. It is not restricted to one domain of work or life but rather a rich synthesis of the two. "Generations X and Y are keeping the pressure on companies to devise flexible, innovative options that give high-performing employees more choice and control in managing the competing demands of work and family" (Klun 2008).
WLB metaphor is a social construct located within a particular period of time and originating in the western context. Research in this domain emerged at a time when the number of women entering the
labor market
labor market

A place where labor is exchanged for wages; an LM is defined by geography, education and technical expertise, occupation, licensure or certification requirements, and job experience
grew and resulted in a focus on working mothers and dual earner families. Also, the stress and
burnout
Burnout

Depletion of a tax shelter's benefits. In the context of mortgage backed securities it refers to the percentage of the pool that has prepaid their mortgage.
associated with workplace changes in the 1980s and 1990s reflected debate around "work family conflict" (Lewis, Gambles & Rapaport 2007). A shift from "work family" and "family friendly" policies with their implicit focus on women, especially mothers, to "work life", the precursor of the more recent WLB discourse began in the 1990s (Lewis et al 2007). Nevertheless, much of the research in this domain still focuses on work and family.
Other terms that are used to refer to this domain include work-family balance, work-family conflict, work-family integration, and family friendly policies. All of these terms make the concept restrictive by their focus on only women with families. Focus on single individuals and those without caring responsibilities (of children or elders) though present is extremely limited. Ransome (2007) introduced what he called "total responsibility burden" which includes "recreational labor". This acknowledges, the fact, that individuals need to express and satisfy their need for enjoyment and leisure. On the converse, outside formal, paid employment, there is unpaid work, like caring responsibilities, cooking, cleaning, etc. and leisure time is just a fantasy (Collins 2007).
WLB is a much broader concept requiring attention not just of married, with children couples or working mothers but of working individuals at large, whether or not they are married, and whether or not they have family obligations. Intensification of work and technology that blurs the boundary between work and the rest of life provides challenges for one and all. Competitive and customer pressures have forced companies to rationalise and restructure, and as a consequence less people have to do more work (Poelmans, Kalliath & Brough 2008). WLB should not only mean a balance between work and family but between work and the rest of life activities. By relating WLB to career stage, Sturges (2008) includes younger professionals without family responsibilities into the domain. It is an all encompassing issue that is pertinent for anyone requiring personal space. Seen this way, this concept has relevance to a larger audience. The narrow
conceptualization
con·cep·tu·al·ize

 
v. con·cep·tu·al·ized, con·cep·tu·al·iz·ing, con·cep·tu·al·iz·es

v.tr.
To form a concept or concepts of, and especially to interpret in a conceptual way:
of WLB portrays the individual as being torn between the demands of work and family. It looses touch with the very essence of being human. Human life is not just about necessity but also about choices and by acknowledging that individuals need to pursue their own desires and satisfy their needs, a subjective character of WLB is introduced which has its own intrinsic utility.
According to
according to


prep.
1. As stated or indicated by; on the authority of:

according to historians.



2. In keeping with:

according to instructions.



3.
Guest (2002), WLB has relevance for all individuals. He has
delineated
de·lin·e·ate

 
tr.v. de·lin·e·at·ed, de·lin·e·at·ing, de·lin·e·ates
1. To draw or trace the outline of; sketch out.

2. To represent pictorially; depict.

3.
the domains of work and, as he calls it, "the rest of life". Thus, the concept no longer remains in the
purview
The part of a statute or a law that delineates its purpose and scope.

Purview refers to the enacting part of a statute. It generally begins with the words be it enacted and continues as far as the repealing clause.
of only the working individuals with families. The impetus for research on WLB has been stimulated by the arrival of Generation X, a cohort of workers who give greater priority to seeking balance between work and the rest of life (Guest 2002).
Definition of Work-Life Balance
"Work" and "Life" have fuzzy definitions in literature (Guest 2002) where work is paid employment and life is everything outside of the formal employment but is usually used to
connote
con·note

 
tr.v. con·not·ed, con·not·ing, con·notes
1. To suggest or imply in addition to literal meaning:

"The term 'liberal arts' connotes a certain elevation above utilitarian concerns"
the realm of family or home life. The concept is ambiguous and is seen to derive from sexual/gender division of labor and this renders WLB its narrow focus (Ransome 2007). Kossek and Ozeki (1998) highlighted that WLB is equally important for both men and women, and that men are equally burdened by the work and family responsibilities. His conceptualization still remains narrow in that though the earlier rhetoric of WLB for working mothers has been criticized, it still remains in the purview of work and family.
Further, we need to understand what do we imply by "balance"? Is it an equal distribution of work and the rest of life? Is it possible to ensure that at all times there is an equal distribution? If it is, in what terms is the distribution? Is it a distribution of time, energy, emotions? According to Guest (2002), the term Work-Life Balance is in itself a
misnomer
misnomer

n. the wrong name.
---


MISNOMER. The act of using a wrong name.
2. Misnomers, may be considered with regard to contracts, to devises and bequests, and to suits or actions.
3.-1.
. Given the fluid nature of needs and respon-sibilities and their changing nature at different life stages, the division of activity will neither be easy to measure nor equal, and therefore notions of negotiation, cooperation and compro-mise,
reciprocity
reciprocity

In international trade, the granting of mutual concessions on tariffs, quotas, or other commercial restrictions. Reciprocity implies that these concessions are neither intended nor expected to be generalized to other countries with which the contracting parties
and comple-menta-rity might be better terms than balance (Ransome 2007). In speaking of a concept of WLB there seems to be an assumption that the scale of balance is tilting more towards the work sphere (that work predominates) and hence the need for a balance with life.
Is WLB a concept that can be objectively defined in terms of number of hours spent at work and with family or is it a felt state, an experience? If it is the latter, how stable is it? Does the feeling of there being a balance or not change dynamically day to day or is it more consistent? Does each individual not define his or her own optimum balance? A person can perfectly experience 'work-family balance', even though work 'weighs more' than family, and in a consistent way in the course of a whole lifetime. Each person experiences balance in a different way (Poelmans et al 2008, Muna & Mansour 2009). Moreover, one can have worklife conflict and yet still have WLB depending on how Work-Life Balance is defined (Poelmans et al 2008). The feeling of whether there is a balance or
not is perceived by the individual. It may not be there in objective terms, if one is to consider the number of hours one is working or the involvement/preoccupation with work even when one is at home. Still, the individual may experience a WLB. Thus, it becomes that particular individual's perception or experience of a balance. Nobody else can define the balance for him/her.
The importance given to work and family in one's life seems to be a crucial determinant of the experience of WLB. Work family conflict is an intermediate state in a continuous process of creating harmony between work, family and personal life (Poelmans et al 2008). People strive for meaning and are then willing and capable of tolerating prolonged periods of imbalance and
disharmony
dis·har·mo·ny

 
n.
1. Lack of harmony; discord.

2. Something not in accord; a conflict:

"the disharmonies that assail the most fortunate of mortals"

Peter Gay.
. Does this not mean that if people find meaning and fulfilment in their work, WLB takes a backseat and no longer remains a pertinent issue? In this sense then, centrality of work or of the rest of life will determine how one perceives one's WLB and where the scale will tilt.
Work Family Conflict & Work Family Enrichment
Further we find that the domains of "work" and of "life" seem to have a bearing on one another. Only recently has this view been expanded to include the positive
spillover
spill·o·ver

 
n.
1. The act or an instance of spilling over.

2. An amount or quantity spilled over.

3. A side effect arising from or as if from an unpredicted source:
as well, which is called work family
facilitation
Facilitation

The process of providing a market for a security. Normally, this refers to bids and offers made for large blocks of securities, such as those traded by institutions.
(Grzywacz1 et al 2007) or enrichment (Greenhaus & Powell 2006). Further, Friedman and Greenhaus (2000) focus on the conflict-enrichment dimension of family and work life. Conflict shows the
incompatibility
The inability of a Husband and Wife to cohabit in a marital relationship.
---




incompatibility

n. the state of a marriage in which the spouses no longer have the mutual desire to live together and/or stay married, and is thus a ground for divorce
between the two whereas enrichment reflects the compatibility between them. The major finding of this research may be summarized as below:
Work-family conflict is an obstacle to achieving effectiveness and satis-faction in important life roles.
i) Work-family conflict represents the extent to which work and family roles are incompatible and interfere with one another (Greenhaus & Beutell 1985).
ii) There are two directions of work-family conflict: work-to-family conflict, in which work interferes with family life, and family-to-work conflict, in which family interferes with work life.
iii) Work-family conflict is an obstacle because when work interferes with family, satisfaction or effectiveness in family life is restricted, and when family interferes with work, satis-faction or effectiveness at work is restricted.
iv) Therefore, a work-family conflict perspective views work and family as "enemies" (Friedman & Greenhaus 2000).
When it concerns Work family Enrichment, their findings were as under:
i) Work-family conflict is an obstacle to achieving effectiveness and satisfaction in important life roles.
ii) Conversely, work-family enrichment facilitates the achievement of effectiveness and satisfaction in important life roles.
iii) Work-family enrichment refers to the extent to which experiences in one role improve effectiveness and positive feelings in the other role.
iv) There are two directions of work-family enrichment: work-to-family enrichment, in which work enriches family life, and family-to-work enrichment, in which family en-riches work life.
v) Work-family enrichment is a facilitator because when work enriches family, satisfaction or effectiveness in family life is enhanced, and when family enriches work, satisfaction or effectiveness at work is enhanced.
vi) A work-family enrichment perspective views work and family as "allies" rather than "enemies."
In a similar vein, a meta analytic review done by Byron (2005) focused on work family con flict as seen in work interference with family (
WIF
WIF World in Flames

(strategic WWII game from ADG)


WIF Water in Fuel
WIF Wireless Informatics Forum
WIF Warsaw Initiative Funds
WIF Water Immersion Facility
WIF World View International Foundation
WIF Workforce Investment Board
) and family interference with work (
FIW
FIW Feature Interaction Workshop
FIW Fighter Interceptor Wing
FIW Future Individual Weapon
). It was found that those with high job involvement tended to have higher WIF than FIW whereas those high on family involvement tended to have the same FIW (and WIF) than those who were low on family involvement. Does this not point to the stronger role work plays in causing a detrimental effect on family? In another review of work family research between 1980 and 2002 it was found that there was an unfavorable relationship between work and family variables. Gender differences in the antecedents of
WFC
WFC Wi-Fi Connection

(Nintendo gaming service)


WFC Wide-Field Camera
WFC World Financial Center

(New York)


WFC Workforce Center
WFC World Federation of Chiropractic
WFC World Food Council
have also been reported unlike in the review done by Byron.
Responsibility of the Organization or the Individual?
In the WLB discourse there are two overlapping yet distinct threads. One focuses on human agency and is at the individual level whereas the other focuses on what measures of workplace flexibility are provided by the organi-zation. The critical question is whether WLB is for the individual to achieve and maintain or is it the responsibility of the employer? In the former discourse, research has looked into WLB as a personal choice. In addition, values, worker type, role demand and conflict are some of the elements this domain has emphasized. In the second discourse, research has focused on the family friendly policies offered by organi-zations including flexible work arra-ngements. Recently it has been acknowledged and research has looked into the individual differences in the use of flexible work arrangements. Support from spouse at home and boss at the workplace have also been found important in achieving a WLB. Work Life Imbalance and its consequences on employee health, the home and workplace has also found place in the research in this domain.
In Fortune's 100 best companies to work for, each company was ranked on the basis of what it did towards "WorkLife Balance" of its employees. Three aspects within work life were surveyed;
job sharing
job sharing


Noun

an arrangement by which a job is shared by two part-time workers



job sharing

job n → Jobsharing nt, Arbeitsplatzteilung f
, compressed work week and
telecommuting
telecommuting,

an arrangement by which people work at home using a computer and telephone, transmitting work material to a business office by means of a modem and telephone lines; it is also known as telework.
. The 10 best organizations, which Fortune (2009) quote, are the ones, where employees feel "encouraged to balance their work and personal life". The list of Fortune 500 companies with work life balance interventions are provided below: (http://money.cnn.com/magazines/fortune/bestcompanies/2009/ benefits/work_life.html)
1.
SAS
(1) (SAS Institute Inc., Cary, NC, www.sas.com) A software company that specializes in data warehousing and decision support software based on the SAS System. Founded in 1976, SAS is one of the world's largest privately held software companies. See SAS System.
2.
Johnson Financial Group
Johnson Financial Group is the financial services company of the Johnson Family Enterprises. The company has grown from a single bank holding company (Heritage Bank & Trust) to a global organization providing a full range of financial services to commercial customers and consumers
3. Recreational Equipment
4. MITRE (Non-Profit-Research Arm, US, Govt)
5. Shared Technologies
6.
Nugget
Nugget

A 15 year Gold FHLMC (Freddie Mac) bond; similar to a Dwarf.
Market
7. Wegman's Food Markets
8.
Edward Jones
Edward, Eddie, or Ed Jones is the name of:

Edward Jones:
Edward Jones (statistician) (1856-1920), co-founder of the Dow-Jones index
Edward E. Jones (1927-1993), psychologist
Edward (Ted) G. Jones, neuroscientist
Edward P.
9. Campden Property Trust
10. Mattel
Mattel, for example, provides 13 paid holidays, two paid days to volunteer in schools, two onsite child-care centers, five paid days of parental leave (for new mothers and fathers), adoption assis-tance, half-days on Fridays all year long, and onsite toy stores that offer discounts, to their employees.
Wegmans Food Markets
Wegmans Food Markets, Inc. is a 71-store U.S. regional supermarket chain with stores in New York, Pennsylvania, New Jersey, Virginia, and Maryland. History
Wegmans is a family-owned company, founded in 1916 by John and Walter Wegman.
rolls out free yoga classes at each of its stores.
Another case in point, is that of Accenture as detailed by Klun (2008). Accenture's own internal polling reveals that for a sizeable majority (83 percent) of its employees across all generations, the ability to manage worklife issues will impact their commitment to stay with the company. In a survey done internally, it was found that equally between genders, 32 percent have turned down a role in the past two years or considered leaving because of WLB concerns. Accenture has developed an array of work-life initiatives to give employees the time and flexibility important to them. As Klun outlines, these initiatives include flexible work arrangements and programs such as:
--"Back-Up Dependent Care", which makes in-home or center-based care available for any dependent when regular care arrangements break down.
--"Lifeworks", a free and confidential resource that provides information on a broad range of topics--from online health coaching to ergonomics assessments--as well as access to experts in many areas, including legal and financial.
--"Future Leave" is among the most successful programs, "one that has given
Gen X
See generation X.
and Y employees and baby boomers alike the flexibility to address the personal and family issues they face at their particular stage of life while preserving promising or well-established care-ers". It is a self-funded
sabbatical
sab·bat·i·cal

  also sab·bat·ic
adj.
1. Relating to a sabbatical year.

2. Sabbatical also Sabbatic Relating or appropriate to the Sabbath as the day of rest.

n.
A sabbatical year.
of one to three months for any activity employees believe would enrich their lives, their families, or their communities. This program is now available for all US employees below the senior executive level who have been with the company for at least three years. The permanent program allows employees to take Future Leave every three years. On an average, 50 employees each quarter are away from their jobs on Future Leave sabbaticals. Thus, Future Leave is one endeavour that provides employees with the flexibility to address various generational work-life issues and enables Accenture to retain the high performers.
Deloitte, Cisco Systems,
Juniper Networks
Juniper Networks, Inc. (NASDAQ: JNPR) is an information technology company based in Sunnyvale, California and founded in 1996. The company designs and sells Internet Protocol network products and services.
and Accenture have the highest percentage of regular tele-commuters, those who work at home at least 20% of the time (http://money.cnn.com/magazines/fortune/bestcompanies/2009/ benefits/telecommuting.html). The percentage of regular telecommuters for Deloitte is 90, for Cisco Systems is 85, for Juniper Networks is 75 and for Accenture is 67.
Individual & Organizational Outcomes
Research by Parasuraman and Greenhaus (2002) documented that the segments of the workforce may be subject to unique work/family press-ures, yet often have few sources of support. The under-representation of these groups of individuals with potent-ially difficult types of work/family pressures represents a major gap in work/family research and employers' understanding of their needs. Typically, studies have focused on employed men and women who are married or living with a partner or those with children.
* From the employer and employee viewpoint, the changing nature of what constitutes family is one of the complications of today's society.
* As human resource professionals design policies and programs to address employee retention, job satisfaction, employee morale, and productivity, this research warrants serious consideration.
In the 2005 National Work/Life Benchmarking Study in US (
Society for Human Resource Management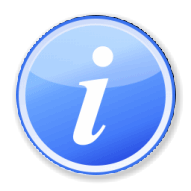 This article or section is written like an .
Please help [ rewrite this article] from a neutral point of view.
Mark blatant advertising for , using .
2006), it was found that:
* An average of 37% of staff in organisations responding to the study is using some form of flexible work option.
* 17% of organisations say they have seen an increase in turnover related to the lack of flexibility in the workplace.
* 70% say that their future priority is to provide guidelines for leaders to ensure decisions regarding each employee's access to work/life policies and programs are made fairly and equitable.
The most consistent turnover predictors in research have been job satisfaction (Mobley 1977, Price 1977, Spector 1977), organizational commit-ment (Huselid & Day 1991, Meyer & Allen 1991, Mowday, Porter & Steers 1982) and turnover intention (Griffeth, Hom & Gaertner 2000, Steel 2002, Tett & Meyer 1993). More recently resear-chers have investigated the impact of family life on work related behaviour, specifically turnover (Eby et al 2005, Greenhaus & Powell 2003). Yet little research has been conducted on impact of work life on the turnover process (Greenhaus et al 1997). Further Emo-tional Dissonance has been studied in the Indian context by Mishra and Bhatnagar (2009), but as a moderator to life and work satisfaction and it's linkage with employee engagement and turnover intention it has not been investigated.
Earlier research has found WLB to be positively related to both organizational and individual outcomes such as giving the employees flexibility, infor-mation, and financial assistance can improve the organization's financial performance and raise employee satis-faction and labor productivity (Perry-Smith & Blum 2000, Konrad & Mangel 2000), employee-organizational commit-ment and attachment (Wang & Walumbwa 2007) and organizational citizenship behavior (Lambert 2000 cited in Wang & Verma 2009). Many employers continue to strive to create better WLB in order to:
* Increase employee commitment and engagement
* Improve retention
* Improve mental health and productivity (Gallinsky 2005).
Further, WLB is also expected to have a positive impact on employee engagement. Employee engagement, in fact, can make or break the business bottom line (Lockwood 2006). Martel (2003:30, 42) is of the opinion that, in order to obtain high performance in post-industrial, intangible work that demands innovation, flexibility, and speed, employers need to engage their employees. Engaging employees--especially by giving them participation, freedom, and trust--is the most comprehensive response to the ascendant
postindustrial
post·in·dus·tri·al

 
adj.
Of or relating to a period in the development of an economy or nation in which the relative importance of manufacturing lessens and that of services, information, and research grows.

Adj. 1.
values of self-realization and self-actualization. Performance data of the best companies in the US, show that in all the practice areas discussed previously, objectives are more easily met when employees are engaged and more likely to fall short when they are not.
SHRM
SHRM Society for Human Resource Management
SHRM Saw Horse Roof Mount

(construction)
Conference (2006) reported the result of a new global employee engagement study showing a dramatic difference in bottom-line results in organizations with highly engaged employees when compared to organi-zations whose employees had low engagement scores (Bhatnagar 2007: 645). Yet little research has been done on Employee Engagement as an outcome of WLB at the individual level.
Further, Rajyadaksha and Smita in 2004 indicated that, in the Indian context, there are very few research studies examining work and family from an organizational perspective. No attempt has been made to answer the question, why in spite of three decades of research on
women's studies
women's studies


pl.n. (used with a sing. or pl. verb)
An academic curriculum focusing on the roles and contributions of women in fields such as literature, history, and the social sciences.
and working women have Indian organi-zations not evolved family friendly measures for employees? Clearly to arrive at the answer will require more cross-disciplinary and perhaps even action research on work and family (Rajadhyaksha & Smita 2004). Also, as Delcampo and Hinrichs (2006) describe, national differences in orientations to self and family could be major differences that affect work-family relationships. They state that
overwork
overwork

the condition produced by working a draft animal or working dog, an eventing or endurance horse too hard. See also exhaustion.
is likely to be perceived as sacrificing family for one's own career in the US, but as sacrificing self for the family in China. Thus the experience of WLB can vary for individuals in different cultures.
Literature on WLB is vast, branching out in a number of themes. The definition of WLB lacks clarity; with some viewing it as a balance between work and family and others pressing for the domain of personal space to be included as well. Together, family and the aspect of personal space form the domain of "life". Blurring of the concept due to use of various terms like work family conflict, work family enrichment, work family integration, etc. needs to be dealt with as well. Who this issue is for, is another question that begs an answer. WLB studies have grown leaps and bounds in the last few years, yet currently there is no conceptually based scale for the measurement of work family balance directly (Grzywacz & Carlson 2007). A questionnaire to measure WLB (when seen as a balance between "work" and the "rest of life", including men and women, both single and married, with children and without) has now become critical. Role of one's national culture in an experience of WLB may also be investigated. Looking at the gaps pointed out by literature, we propose the following model to be tested:
1. By developing a robust questionnaire on WLB, which would tie the various research strains found in the literature
2. To investigate the relationship between WLB, emotional conso-nance/ dissonance, employee engage-ment and turnover intention of an individual (see figs. 1 & 2 for the proposed model).
[FIGURE 1 OMITTED]
An individual will put effort in a domain depending on what is most central to him/her- his work, family or personal space. Thus, if work is central, the individual is likely to put more effort in this domain. How well that effort is rewarded in that particular domain and whether the reward is valued will determine whether there is a perceived WLB. That perception will in turn establish whether there is satisfaction with the overall life, including all three domains. So an individual may experience a WLB even when he spends long hours at work, is not able to devote enough time or energy to his family and has no time for himself. But because work holds a central place in his life, over and above the need to be with family, friends or indulge in recreational activities, and because he values the rewards he obtains from putting the effort in his work, he still experiences a WLB. In the same situation a person for whom family is most central, may experience work life imbalance.
In other words
Adv. 1. in other words - otherwise stated; "in other words, we are broke"
put differently
, if an individual is happy with his work, there is a sense of WLB. Thus the study could entail testing the following propositions derived from the model above.
Proposition 1--Experience of WLB will have an impact of higher centrality of work value in an employee's life cycle.
Proposition 2--Experience of WL Imbalance will be impacted by high demands at work only when the centrality of family value is higher to an employee.
Proposition 3--Higher the need of the employee for personal space, family and work demands will lead to an experience of Work Life imbalance.
Proposition 4a)--Higher Work Life Balance leads to higher Employee Engagement mediated by emotional
consonance
con·so·nance

 
n.
1. Agreement; harmony; accord.

2.
a. Close correspondence of sounds.

b. The repetition of consonants or of a consonant pattern, especially at the ends of words, as in blank
.
Proposition 4b)--Emotional consonance leads to lower intention to quit mediated by Work Life Balance.
Proposition 5--High WLB will lead to High Employee Engagement, and low intention to quit.
Proposition 6--Higher the emotional consonance, higher is the Work Life Balance mediated by Employee Engagement.
Implications for Research
The model needs to be tested through a questionnaire on WLB to be developed in an Indian context, which captures all the variables highlighted in the model. Further future study need to investigate whether, WLB construct has an impact on intention to quit/intention to stay within the organization? This line of investigation will provide much needed insight in to addressing attrition related issues. It would also have implications on designing interventions for making the workplace a great place to work for. This research would have practical implications for HR interventions. HR interventions addressing WLB would be a source of employer value proposition and may in the long run provide organizations with a competitive advantage in the
employer branding
Employer branding as "the image of the organization as a 'great place to work' in the minds of current employees and key stakeholders in the external market (active and passive candidates, clients, customers and other key stakeholders).
domain. WLB in the employee life, as provided by employer may over a period of time lead to a specific employer becoming an employer of choice. Practical implications lie in the field of HRD, where the interventions may be designed to ensure work and life balance which may lead to higher employee engagement and thus lower intention to quit the firm.
Acknowledgements
This paper was presented at the Indian Academy of Management Inaugural Conference, held at
XLRI
XLRI Xavier Labour Relations Institute

(India)


XLRI Xavier Labour Research Institute

(India)
, Jamshedpur, 28th-30th Dec 09.
References
Bhatnagar, J. (2007), "Talent Management Strategy of Employee Engagement in Indian
ITES
ITES Information Technology Enabled Services
ITES Information Technology Enterprise Solutions
ITES Institut Technologique Européen de Sécurité
ITES International Test & Engineering Services Company

(Japan)


ITES It Enabled Services
Employees: Key to Re-tention", Employee Relations, 29 (6):640-63.
Byron, K. (2005), "A Meta-analytic Review of Work-family Conflict and Its Antecedents", Journal of Vocational Behaviour, 67: 169-98.
Collins, G. (2007), "Cleaning and the Work-Life Balance", International Journal of Human Resource Management, 18 (3): 416-29.
Corporate Voices for Working Families (2005), Business Impacts of Flexibility: An Imperative for Expansion, Boston:
WFD
WFD Water Framework Directive

(UK)


WFD World Federation of the Deaf
WFD Westminster Foundation for Democracy
WFD Weltfriedensdienst

(Germany)


WFD World's Fastest Drummer
Consulting.
DelCampo, R.G. & Hinrichs, A.T. (2006), "A Touch of Class: Work and Family Balance in Professional and Working Class Hispanics", Journal of Business and Management, 12 (1): 71-81.
Eby, L.T., Casper, W.J., Lockwood, A., Bordeaux, C. & Brinley, A. (2005), "Work and Family Research in IO/OB: Content Analysis and Review of the Literature (1980-2002)", Journal of Vocational Behaviour, 66: 124-97.
Friedman, S. D. & Greenhaus, J. H. (2000), Work and Family--Allies or Enemies? What Happens When Business Professionals Confront Life Choices,
New York
New York, state, United States


New York,

Middle Atlantic state of the United States. It is bordered by Vermont, Massachusetts, Connecticut, and the Atlantic Ocean (E), New Jersey and Pennsylvania (S), Lakes Erie and Ontario and the Canadian province of
: Oxford University Press
Friedman, S. D., Greenhaus, J. H. & Jeffrey, H. (2000), Work and Families As Allies and Enemies: Are There Gender Differences? New York: Oxford University Press.
Gallinsky, E. (2005), The Changing Workforce in the
United States
United States,

officially United States of America, republic (2005 est. pop. 295,734,000), 3,539,227 sq mi (9,166,598 sq km), North America. The United States is the world's third largest country in population and the fourth largest country in area.
: Making Work "Work" in Today's Economy. "International Research on Work and Family: From Policy to Practice", Inaugural Conference of the International Center of Work and Family,
IESE
IESE Fraunhofer Institute for Experimental Software Engineering
IESE Instituto de Estudios Superiores de La Empresa

(Spanish business school)


IESE Institute of Environmental Science and Engineering
Business School, Barcelona.
Greenhaus, J. H. Collins, K. M. Singh, R. & Parusaram, S. (1997), "Work and Family Influence on Departure From Public", Journal of Vocational Behaviour, 50: 249-70.
Greenhaus, J. H., Collins, K. M. & Shaw, J. D. (2003), "The Relation between Work-Family Balance and Quality of Life", Journal of Vocational Behavior, 63: 510-31.
Greenhaus, J. H., & Powell, G. N. (2006), "When Work and Family are Allies: A Theory of Work-Family Enrichment", Academy of Management Review, 31: 72-92.
Griffeth, R.W., Hom, P.W. & Gaertner, S. (2000), "A Meta Analysis of Antecedents, Correlates of Employee Turnover: Update, Moderator tests and Research Implications for the Next Millennium", Journal of Management, 26(3): 463-88.
Grzywacz, J. G. & Carlson, D. S. (2007), "Conceptualizing Work-family Balance: Implications for Practice and Research", Advances in Developing Human Reso-urces, 9: 455-71.
Grzywaczl, J. G., Carlson, D. S., Kacmar, K.M. & Wayne, J.H. (2007), "A Multi-level Perspective on the Synergies between Work and Family", Journal of Occupational and Organizational Psychology, 80: 559-74.
Guest, D. E. (2002), "Perspectives on the Study of Work-Life Balance", Social Science Information, 41 (2): 255-79.
Huselid, M. & Day, N. (1991), "Organizational Commitment, Job Involvement, and Turnover: A Substantive and Metho-dological Analysis",
Journal of Applied Psychology
Journal of Applied Psychology is a publication of the APA. It has a high impact factor for its field. It typically publishes high quality empirical papers.

www.apa.
, 76(3): 380-91.
Huselid, M.A., Jackson, S.E. & Schuler, R.S. (1997), "Technical and Strategic Human Resource Management Effectiveness as Determinants of Firm Performance", Academy of Management Journal, 40(1): 17186.
Konrad, A. M.,& Mangel, R. (2000), "The Impact of Work-Life Programs on Firm Product-ivity", Strategic Management Journal, 21: 1225-37.
Klun, S. (2008), "Work-Life Balance Is a Cross Generational Concern--and a Key to Retaining High Performers at Accenture", Global Business and Organizational Excellence, 27(6): 14-20.
Kossek, E. E. & Ozeki, C. (1998), "Work-Family Conflict, Policies, and the Job-Life Satis-faction Relationship: A Review and Directions for Organizational Behaviour-Human Resources Research", Journal of Applied Psychology, 83: 39-149.
Lambert, S. J. (2000), "Added Benefits: The Link Between Work-Life Benefits and Organizational Citizenship", Academy of Management Journal, 43(5): 801-15.
Lewis, S., Gambles, R. & Rapoport, R. (2007), "The Constraints of a 'Work-Life Balance' Approach: An International Perspective", International Journal of Human Resource Management, 18(3): 360-73
Mishra, S. & Bhatnagar, D. (2009), Linking Emotional Dissonance and Organizational Identification to Turnover Intention and Well Being, Paper presented at the Academy of Management Conference, 2009, Chicago.
Meyer, J.P. & Allen, N.J., (1991), "A Three-Component Conceptualization of Organizational Commitment", Human Resource Management Review 1: 61-89.
Mowday, R.T., Porter, L.W. & Steers, R.M. (1982), Employee--Organization Linkages: The Psychology of Commitment, Absen-teeism, and Turnover, New York: Academic Press.
Mobley, W.H. (1977), "Intermediate Linkages in the Relationship Between Job Satisfaction and Employee Turnover", Journal of Applied Psychology, 62(2): 237-40
Muna, F. A. & Mansour, N. (2009), "Balancing Work and Personal Life: The Leader as
Acrobat
Document exchange software from Adobe that allows documents to be displayed and printed the same on every computer. The Acrobat system created the Portable Document Format (PDF), which is widely used in commercial printing and on the Web. See PDF.
", Journal of Management Development, 28(2): 121-33.
Parasuraman, S., & Greenhaus, J. H. (2002), "Toward Reducing Some Critical Gaps In Work-Family Research", Human Resource Management Review, 12: 299-312.
Perry-Smith, J.E. & Blum, T.C. (2000), "Work Family Human Resource Bundles And Perceived Organizational Performance", Academy of Management Journal, 43(6): 1107-17.
Poelmans, S. A., Kalliath, T. & Brough, P. (2008), "International Expert Commentary Achieving Work-Life Balance: Current Theoretical and Practice Issues", Journal of Management & Organization, 14: 227-38.
Price, A. (1997), Human Resource Management in a Business Context, London: Inter-national Thompson Business Press.
Rajadhyaksha U. & Smita, S. (2004), "Tracing A Timeline For Work And Family Research In India", Economic And Political Weekly, April 24, 2004
Ransome, P. (2007), "Conceptualizing Boundaries between Life and Work", Inter-national Journal of Human Resource Management, 18(3): 374-86.
Spector, P.E. (1997), Job Satisfaction: Appli-cation, Assessment, Causes and Consequences,
Thousand Oaks
Thousand Oaks,

residential city (1990 pop. 104,352), Ventura co., S Calif., in a farm area; inc. 1964. Avocados, citrus, vegetables, strawberries, and nursery products are grown.
, CA: Sage.
Steel, R.P. (2002), "Turnover Theory at the Empirical Interface: Problems of Fit and Function", Academy of Management Review, 27(3):346-360
SHRM Conference (2006) (http://www.isrinsight.com/pdf/media/2006 engagement.pdf, retrieved 15th July 2006).
Sturges, J. (2008), "All in a Day's Work? Career Self-Management and the Management of the Boundary Between Work and Non-Work", Human Resource Management Journal, 18(2): 118-34.
Tett, R.P., & Meyer, J.P., (1993), "Job Satis-faction, Organizational Commitment, Turnover Intention and Turnover: Path Analyses Based on Meta Analytic Findings", Personnel Psychology, 46: 259-93.
Wang , J.,.& Verma, A., ( 2009), Explaining Work Life Responsiveness to Work Life Balance Issues: The role of Business Strategy and High Performance Work Systems. Award Winning Paper in Career Division, Proceedings of Academy of Management, August 2009, Chicago,
Wang, P., & Walumbwa, F.O. (2007), "Family Friendly Programmes, Organizational Commitment and Work Withdrawal: The Moderating Effect of Transformational Leadership", Personnel Psychology 60(2): 397-427.
Tara Shankar is a Research Scholar in Human Behaviour & Organizational Development, Management Development Institute, Gurgaon 122001. E-mail: fpm07tara_s@mdi.ac.in. Jyotsna Bhatnagar is Associate Professor (HRD) & Chairperson-Post Graduate Program in HR in the same Institute E-mail: jyotsnab@mdi.ac.in