William Hughson to Lead DeVry's Growing Medical and Healthcare Group.
NYSE
NYSE

See: New York Stock Exchange
: DV), a global provider of educational services, announced the appointment of William Hughson as president of its Medical and Healthcare group. The Medical and Healthcare group includes
Chamberlain College of Nursing
Chamberlain College of Nursing is a for profit nursing school in St. Louis, Missouri. Chamberlain offers a Bachelor of Science in Nursing Degree (BSN) and the Associate of Science in Nursing Degree (ASN). The school was known as Deaconess College of Nursing until July 2006.
,
Ross University
Ross University
Ross University School of Medicine (RUSM), founded in 1978, is located on the Caribbean island of Dominica. The School of Medicine enrolls classes three times a year: January, May, and September.
and U.S. Education, which comprises Western Career College and Apollo College. He will report to DeVry's President and Chief Executive Officer, Daniel Hamburger.
"Bill is a proven business leader with extensive healthcare experience," said Hamburger. "His industry expertise, as well as his two decades of experience in successfully managing and growing businesses, will be instrumental in positioning our medical and healthcare programs for future growth. I am very pleased to welcome him to our senior leadership team."
Hughson joins DeVry from DaVita Inc., a leading provider of dialysis services in the
United States
United States,

officially United States of America, republic (2005 est. pop. 295,734,000), 3,539,227 sq mi (9,166,598 sq km), North America. The United States is the world's third largest country in population and the fourth largest country in area.
. At DaVita, he managed a wide number of business units including co-founding DaVita at Home, and founding DaVita Rx. Prior to that, he headed Ultra Lucca, which under his guidance, rebranded itself A.G. Ferrari Foods and more than doubled in size. Prior to A.G. Ferrari Foods, Hughson was president and chief financial officer of Noah's
New York
New York, state, United States


New York,

Middle Atlantic state of the United States. It is bordered by Vermont, Massachusetts, Connecticut, and the Atlantic Ocean (E), New Jersey and Pennsylvania (S), Lakes Erie and Ontario and the Canadian province of
Bagels, which he helped to grow from one to 39 stores. Hughson began his career in the Capital Markets Division of
Morgan Stanley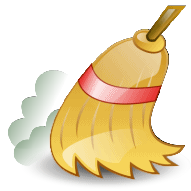 To comply with Wikipedia's , the introduction of this article needs a complete rewrite.
and subsequently worked at Bain & Company. He received his bachelor's degree in English from Williams College and graduated from the
Stanford Graduate School of Business
The Stanford Graduate School of Business (also known as Stanford Business School or Stanford GSB) is one of the professional schools of Stanford University, in Stanford, California. It is one of the leading business schools in the United States.
with a master's in business administration.
There is a huge unmet demand for well-trained, licensed healthcare professionals. Demographic trends point to accelerating demand for healthcare professionals in the coming years as the aging baby boomers require greater healthcare services. The
Bureau of Labor Statistics
Bureau of Labor Statistics (BLS)

A research agency of the U.S. Department of Labor; it compiles statistics on hours of work, average hourly earnings, employment and unemployment, consumer prices and many other variables.
predicts that between 2006 and 2016, 16 of the top 30 fastest growing professions in the U.S. will be in healthcare.
"I am honored to join the DeVry team," said Hughson. "Chamberlain, Ross, Apollo and Western are in a tremendous position to prepare students for these jobs and help them achieve their career aspirations. I look forward to working with the talented people at each school to build upon their strong track records of quality, growth and achievement."
About DeVry Inc.
DeVry Inc. (NYSE: DV, member S&P 500 Index) is the parent organization of DeVry University, Advanced Academics, Ross University, Chamberlain College of Nursing, Apollo College, Western Career College, Becker Professional Education, and Fanor. DeVry University, which includes Keller Graduate School of Management, offers associate, bachelor's and master's degree programs in technology, healthcare technology, business and management. Advanced Academics provides education to middle and high school students and school districts in the U.S. Ross University offers doctoral degree programs through its schools of Medicine and
Veterinary Medicine
veterinary medicine,

diagnosis and treatment of diseases of animals. An early interest in animal diseases is found in ancient Greek writings on medicine. Veterinary medicine began to achieve the stature of a science with the organization of the first school in the
. Chamberlain College of Nursing offers associate, bachelor's, and master's degree programs in nursing. Apollo College and Western Career College prepare students for careers in healthcare through certificate, associate and bachelor's degree programs. Becker Professional Education is a global leader in professional education serving the accounting, finance and project management professions. Based in Brazil, Fanor offers degree programs in business management, law and engineering through its four schools: Faculdades Nordeste, Faculdade Ruy Barbosa, Faculdade
FTE
FTE Full-Time Equivalent
FTE Full-Time Employee
FTE Full-Time Equivalency
FTE Full Time Employment
FTE Foundation for Teaching Economics
FTE Full Time Enrollment
FTE For the Enterprise

(SQL)


FTE Fund for Theological Education
and AREA1. For more information, visit http://www.devryinc.com.