Vembu introduces StoreGrid Cloud AMI on Amazon Web Services.
Amazon Web Services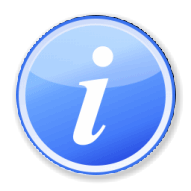 This article or section is written like an .
Please help [ rewrite this article] from a neutral point of view.
Mark blatant advertising for , using .
(C)1995-2009 M2 COMMUNICATIONS
LTD
LTD

1 Laron-type dwarfism 2 Leukotriene D 3 Long-term depression, see there 4. Long-term disability
http://www.m2.com
Vembu Technologies, a provider of backup and storage solutions, on Monday (20 April) made available for production StoreGrid Cloud AMI, an on-line backup 'virtual appliance' on Amazon Web Services.
According to the company, the combination of StoreGrid Cloud AMI and the Amazon Web Services infrastructure allows service providers to offer a scalable, secure and redundant on-line backup service to their small and medium business (SMB) customers without any upfront capital investment in a data centre.
On-line backup service providers can configure the virtual appliance to run as a backup server in the
Amazon Elastic Compute Cloud
This article or section needs sources or references that appear in reliable, third-party publications. Alone, primary sources and sources affiliated with the subject of this article are not sufficient for an accurate encyclopedia article.
(Amazon EC2). StoreGrid Cloud AMI will use the Amazon Simple Storage Service (Amazon S3) to store backup data from client machines at remote locations. The virtual appliance also utilises Amazon Elastic Block Store (Amazon
EBS
See Swiss Electronic Bourse.
---



EBS



See electronic blue sheet (EBS).
) to store meta-data information in the MySQL relational database.
In addition, service providers, who want to keep backup data in their own data centres, can use the virtual appliance as a replication server. This deployment will enable them to replicate the backup data into the Amazon S3 storage cloud, offering more redundancy to the data.
StoreGrid Cloud AMI is priced as an annual subscription per StoreGrid backup client, with USD30 for desktops and USD60 for servers. Testing the StoreGrid Cloud AMI virtual appliance requires an Amazon Web Services (AWS) account, available at http://aws.amazon.com.
((Comments on this story may be sent to info@m2.com))