Urschel unit yields to none in getting impressive yields.
By offering a wide variety of interchangeable cutting head styles and impellers, Urschel's Comitrol Processor Model 1700
milling machine
milling machine

Machine tool that rotates a circular tool with numerous cutting edges arranged symmetrically about its axis, called a milling cutter. The metal workpiece is usually held in a vise clamped to a table that can move in three perpendicular directions.
produces slices, flakes, shreds, viscous slurries or purees from fruits and vegetables, and meat, poultry and fish by-products. The Model 1700 is widely used in the production of soup bases,
nutritional supplements
Nutritional Supplements

Definition

Nutritional supplements include vitamins, minerals, herbs, meal supplements, sports nutrition products, natural food supplements, and other related products used to boost the nutritional content of the diet.
, baby food, beverages and sauces.
The Comitrol uses the cutting principle of incrementally shearing product by rotating it inside a stationary reduction head at high rotational speeds. This continuous single pass operation achieves consistent, uniform
particle size
Particle size, also called grain size, refers to the diameter of individual grains of sediment, or the lithified particles in clastic rocks. The term may also be applied to other granular materials.
reduction at high capacities, without risk of degrading finished product quality.
[ILLUSTRATION OMITTED]
Urschel manufactures 12 different Comitrol Processor models. Every one is built to offer continuous operation with no operator adjustment. A free-of-charge, no-obligation product test cut is recommended to determine the ideal setup based on individual application.
For more information, contact the company at P.O. Box 2200, 2503
Calumet
Calumet, region, United States
Calumet
(kăl`y

mĕt'), industrialized region of NW Ind. and NE Ill., along the south shore of Lake Michigan.
Avenue,
Valparaiso, Indiana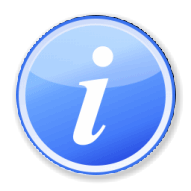 This article or section is written like an .
Please help [ rewrite this article] from a neutral point of view.
Mark blatant advertising for , using .
46384-2200 USA; telephone: +1 219-464-48111 email: info@urschel.com; or visit: www.urschel.com.