Unsafe sleeping positions 'put babies' life at risk'.
Washington, Aug 17 (ANI): More than one third of photos in magazines geared toward women often portray infants in unsafe sleeping positions, possibly increasing the risk of
sudden infant death syndrome
sudden infant death syndrome

(SIDS) or

crib death,

sudden, unexpected, and unexplained death of an apparently healthy infant under one year of age (usually between two weeks and eight months old).
(
SIDS
SIDS

sudden infant death syndrome.
---



SIDS


abbr.
sudden infant death syndrome


---
SIDS,


n See syndrome, sudden infant death.
),
according to
according to


prep.
1. As stated or indicated by; on the authority of:

according to historians.



2. In keeping with:

according to instructions.



3.
a new study.
SIDS is the sudden and unexpected death of an apparently healthy infant during sleep.
The study also found that two-thirds of sleep environments depicted in these magazines were also unsafe.
The study, led by SIDS researchers Rachel Moon, MD, a pediatrician, and Brandi Joyner at
Children's National Medical Center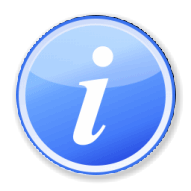 This article or section is written like an .
Please help [ rewrite this article] from a neutral point of view.
Mark blatant advertising for , using .
, analyzed pictures of sleeping infants in 24 magazines with wide circulation among 20- to 40-year-old women.
The researchers evaluated pictures for sleep positions, including whether or not the baby was placed on its side or stomach rather than on its back, as well as hazards in infant sleeping environments, including soft bedding.
The study reviewed photos in both articles and advertisements.
"There are major discrepancies between what doctors recommend to prevent sudden infant death syndrome and what moms may see in mainstream media," said Dr. Moon.
"The most important thing for moms to realize is that what they see in magazines may not be what's best for their baby in real life."
To decrease the risk of SIDS, the
American Academy
The American Academy in Berlin is a non-partisan academic institution in Berlin. It was founded in September 1994 by a group of prominent Americans and Germans, among them Richard Holbrooke, Henry Kissinger, Richard von Weizsäcker, Fritz Stern and Otto Graf Lambsdorff and opened in
of Paediatrics recommends that babies be placed on their backs when sleeping, on a separate sleep surface from their parents, without blankets, pillows, or other soft bedding.
The study has been published in the journal Paediatrics. (ANI)
Copyright 2009
Asian News International
The Asian News International (ANI) agency provides multimedia news to China and 50 bureaus in India. It covers virtually all of South Asia since its foundation and presently claims, on its official website, to be the leading South Asia-wide news agency.
(ANI) - All Rights Reserved.
Provided by Syndigate.info an Albawaba.com company