US telecom giant AT&T cuts 12,000 jobs
slashing
slash·ing

 
adj.
1. Bitingly critical or satiric:

slashing wit.



2. Dashing; pelting:

a slashing hailstorm.



3.
capital spending
capital spending



Spending for long-term assets such as factories, equipment, machinery, and buildings that permits the production of more goods and services in future years.
due to an economic downturn.
The Dallas, Texas-based company said the "planned reduction of approximately 12,000 jobs, or about four percent of the company's total workforce" would occur in December and throughout next year.
The job cuts stemmed from "economic pressures, a changing business mix and a more streamlined
organizational structure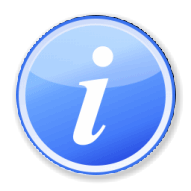 This article has no lead section.
---
To comply with Wikipedia's lead section guidelines, one should be written.
," it said in a statement.
AT&T also wants to cut its 2009 capital expenditures, with details to be provided in late January when the company releases its fourth-quarter results.
The company said 600 million dollars in
severance pay
Severance Pay

Compensation that an employer gives to someone who is about to lose their job.

Notes:
Severance pay is not always paid to employees. It depends on the situation in which the employee is losing their job and whether legislation requires severance to be paid.
would be given to affected employees.
Despite the bleak economic environment, AT&T said it would expand lucrative aspects of its operations.
"While AT&T is reducing jobs in some areas, it continues to add jobs in other parts of the business -- such as wireless, video and broadband -- to meet customer demand," it said.
The US
labor market
labor market

A place where labor is exchanged for wages; an LM is defined by geography, education and technical expertise, occupation, licensure or certification requirements, and job experience
is shedding jobs at a
breakneck
break·neck

 
adj.
1. Dangerously fast:

a breakneck pace.



2. Likely to cause an accident:

a breakneck curve.
pace amid deteriorating economic conditions, signaling the world's largest economy is diving into the depths of recession.
The Federal Reserve has warned the jobless rate could climb to 7.6 percent in 2009.
President-elect Barack Obama has announced plans to create 2.5 million new jobs as he forged ahead in his bid to shore up the flagging economy before his January 20 inauguration.
A private panel of US economists charged with the official designation of business cycles said this week it had determined the world's largest economy has been in recession since December 2007.