The Tatling bounces back to give Bradley last laugh; NEWBURY.
MILTON BRADLEY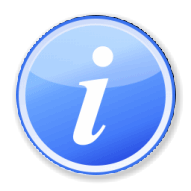 This article or section is written like a personal reflection or and may require .
Please [ improve this article] by rewriting this article or section in an .
managed to generate a wide smile from
Ryan Moore
Ryan Moore is the name of:
Ryan Moore (football) (born 1983), American footballer
Ryan Moore (golfer) (born 1982), American golfer
Ryan Moore (jockey) (born 1983), English champion jockey
Ryan Moore (NASCAR) (born 1983), American NASCAR driver
- yes, it's true - after his wonderful old stager The Tatling beat the Moore-ridden favourite Kingswinford in the 5f handicap.
As Moore unsaddled the runner-up, Bradley told him: "I usually cheer you on Ryan, but not today."
The Tatling, aged 12, has regained his winning touch in recent weeks having endured a frustrating sequence of placed runs. "Like all of us when we get old, some days are better than others," said Bradley, adding: "He's in again at Brighton on Friday, but he'll let me know on Monday and Tuesday whether he wants to run - there are key signs to watch for."
The Queen has a potentially smart colt in
Quadrille
quadrille

Dance for four couples in square formation, fashionable from the late 18th through the 19th century. Imported to England from Parisian ballrooms in 1815, it consisted of four or five contredanses (see
who spearheaded a treble for Richard Hannon. The colt had shown up prominently in work with proven stable companions, and there was no lack of confidence in his chance.
"We've always thought a fair bit of him, and it was just a question of finding the right race to start him off," said Hannon. Quadrille blew quite hard in the unsaddling enclosure, offering a clue that there is plenty more to come.
Success was tinged with sadness for connections of It's Dubai Dolly, 25-1 winner of the 1m2f fillies' handicap. Her owner, Kath Cox, died suddenly two weeks ago, and, understandably, members of her family were in tears when the winner returned.
Former conditional jump jockey John Ennis is determined to make an impact in his second coming as an amateur rider and did some excellent self advertising with a five-length win on Simon Callaghan's Recession Proof. He is hopeful of a successful follow up tonight at Windsor, where he rides Callaghan's recent winner Falcon Rock.
Ennis, 27, who rides out for Marco
Botti
Raphael Jose Botti (born February 23, 1981) simply known as Botti, is a Brazilian professional footballer. He plays as a midfilder for Vissel Kobe.

Botti is a hard-working and talented player who may not get on the scoresheet too often – just 14 times in his five years
, rode five winners over jumps, mainly for Len Lungo, when based in the north.
"I didn't ride for 18 months in between ending my career as a conditional and resuming as an amateur," he explained.
After taking up the lead two furlongs out, Ennis and the 7-2 favourite stretched away for a decisive five-length victory.
"I knew he'd go well because he was unlucky when runner-up at Newmarket, and it was nine lengths back to the third there," said Ennis.
Star performance Quadrille, a newcomer owned by the Queen. "A class act", said racing manager
John Warren
John Warren may refer to:
Johnny Warren (1943–2004), Australian football (soccer) player, coach, writer and promoter
John Warren (bishop), (~1800) Archdeacon of Worcester, Bishop of Saint David's, Wales, Bishop of Bangor, Wales
John Warren (screen writer),
Quote of the day "My father told me that you find one by mistake then spend the rest of your life looking for something similar" - Milton Bradley on The Tatling Who met trouble in the nursery? Results and analysis, page 88