TATA Interactive Systems Sails High with 4 Brandon Hall Learning Excellence Awards (2011): Wins 3 Gold and 1 Bronze.
Tata Interactive Systems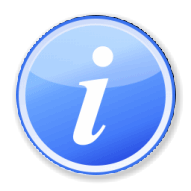 This article or section is written like an .
Please help [ rewrite this article] from a neutral point of view.
Mark blatant advertising for , using .
(TIS), the pioneer and global leader in learning solutions, has won four prestigious Brandon Hall awards this year - three gold awards for their proven solutions - 100 Seconds Learner, Serious
Game Based Learning
Game Based Learning (GBL) is a branch of serious games that deals with applications that have defined learning outcomes. Generally they are designed in order to balance the subject matter with the gameplay and the ability of the player to retain and apply said subject matter to the
and TOPSIM and a bronze award in Simulations. This is the third straight year where TIS has won Brandon Hall Awards for its unique learning formats.
TIS won gold awards for Best Use of Performance Support, Best Learning Game, Best Sales Leadership Training Program and a bronze award for Best Custom Content category. The awards have come in for TIS' innovative product formats like the 100 Seconds Learner developed for Credit Suisse AG, a new learning format for time pressed executives. These short learning capsules, which can be organized and rated in a broadcast room, aim to enhance managerial acumen and build soft skills to deliver behavioral change.
The next product which bagged the gold is Serious Games at UnitedHealthcare. TIS' serious games open doors to a new level of learner involvement. They offer exciting training solutions that bridge the distance between 'I have to finish this training' and 'I want to finish this game!'
The third gold was awarded for TOPSIM simulation program at UnitedHealthcare. TOPSIM Simulations are advanced and comprehensive models that simulate operating environments, for instance, of a start-up, of the marketing function within a company, of the overall management of a company, of global markets, or the macro economics of a country, among others.
The bronze was awarded to the simulation program at the
University of Maryland University College
The University of Maryland University College (UMUC), located in the unincorporated community of Adelphi in Prince George's County, Maryland in the United States, is the second-largest university in Maryland.
. Simulations are learning products based on the "learning-by-doing" philosophy. They are used to provide concise and focused insights into any subject withina short time-only 30-45 minutes.
Tij Nerurkar, COO, Tata Interactive Systems, says "We have set a new benchmark for ourselves by winning four Brandon Hall Awards this year. The recognition reaffirms TIS' commitment to excellence and our exceptional work in the ever changing space of custom learning". He further said "Our clients gave us a free hand in designing the solutions and they have played a crucial role in giving accurate feedback helping to make the solutions world-class. This award has tremendously boosted the team's morale and will ensure that we are an important catalyst in changing the way the world learns"
Mr. Rajesh Jumani, Executive Vice President and
CMO
CMO

See: Collateralized mortgage obligation

---



CMO



See collateralized mortgage obligation (CMO).
, Tata Interactive Systems said; "We have always believed that TIS makes the best eLearning solutions. With the recognition Brandon Hall has bestowed on us, it reaffirms our belief".
TIS has won more than 50 prestigious international awards in the last 10 years including Brandon Hall, APEX,
BETT
BETT British Education and Training Technology

(UK exhibition)


BETT Best Estimate Trajectory Tape
and
BIMA
BIMA British Interactive Media Association

(UK)


BIMA Berkeley Illinois Maryland Association
BIMA Berkeley-Illinois-Maryland Array

(radio telescope)


BIMA Boston Interactive Media Association
to name a few.
The Brandon Hall Excellence in Learning Awards is presented annually by Brandon Hall Research, one of the leading research firms in training and development. Now in its seventeenth year, the awards program showcases exceptional work in learning & development.
"This year's winning entries were the best of the best. We are proud to recognize the award winners who have greatly improved the performance of their organization and have shown clear, measurable business results through these innovative programs," said Mike Cooke, Chief Executive Officer of Brandon Hall Group, Inc.
(c) 2011 Tata Interactive Systems
Notes for editors
To subscribe to TIS news: http://www.tatainteractive.com/rss/rssfeed.xml
Tata Interactive Systems (TIS) is the world's leading developer of learning solutions. TIS' learning solutions are designed to enable organizational initiatives across industry verticals including Education; Government and Defense; Telecommunications and
ICT
(1) (Information and Communications Technology) An umbrella term for the information technology field. See IT.

(2) (International Computers and Tabulators) See ICL.
---

1. (testing) ICT - In Circuit Test.
; Pharmaceuticals and Health Care; Banking, Financial Services, and Insurance; Airlines, Transportation, Logistics, and Hospitality; Consumer Package Goods; and Manufacturing, Energy, and Construction.
With a team of over 600 multi-disciplinary specialists, TIS creates 3000+ hours of learning content across 220+ concurrent projects every year. TIS' solutions have proven their effectiveness at more than 60 Fortune 500 companies, leading educational institutions, and government departments.
TIS is the only learning solutions organization in the world to be assessed at Level 5 in both the SEI-CMM and P-CMM frameworks. Its solutions have won prestigious awards including Brandon Hall, APEX, BETT, and BIMA. Areas of Business TIS caters to three segments - Corporate, Education, and Government. It offers clients learning solutions that include:
* Educational Multimedia & Blended Learning
* Web-based Training & Courseware
* Simulations
* Software Solutions
* Game-based Learning
The scope of TIS' learning solutions encompasses on-boarding, sales training, process training, product training, curriculum design, assessments, soft skills training, and technical training.
Location TIS has development centers in Germany, Switzerland, and India. Its sales and marketing operations span the US, Canada, the UK, mainland Europe, Australia,
New Zealand
New Zealand

(zē`lənd)

, island country (2005 est. pop. 4,035,000), 104,454 sq mi (270,534 sq km), in the S Pacific Ocean, over 1,000 mi (1,600 km) SE of Australia. The capital is Wellington; the largest city and leading port is Auckland.
, the Middle East, and India.
For more information log onto http://www.tatainteractive.com
Further information from: Rajesh R. Jumani
EVP
EVP Executive Vice President
EVP EGR

(Exhaust Gas Recirculation)

Valve Position Sensor
EVP Electronic Voice Phenomenon
EVP Europäische Volkspartei

(Germany)


EVP Employee Value Proposition
& Chief Marketing Officer Tata Interactive Systems +91-22-6643-8000 rajeshj@tatainteractive.com