Surging Interest in Strategic Cost Reduction and Profit Drivers Seeds Record Growth for Acorn Systems in 2008.
HOUSTON -- Acorn, the preeminent provider of cost and profitability management solutions, closes the books on 2008 with strong momentum for 2009. Capitalizing on a growing corporate demand for strategic cost management and profit improvement solutions, Acorn posted 31% revenue growth in 2008 over 2007--marking the highest revenues in the company's 12-year history.
"The economic crisis rippling across entire industries is creating an unprecedented need for companies to strategically reduce costs, identify areas for operational efficiency gains, and to understand profit drivers in their business," said Chris Fraga, Chief Strategy Officer of Acorn. "Acorn's range of solutions resonates with companies seeking a fast, cost-effective and accurate way to measure, analyze and improve profitability--resulting in our best year to date. We look forward to building on that success with additional Corporate Performance Management solutions, new industries and partnerships, and a broader global reach in the coming year."
Acorn's unique profitability modeling and management solutions enable enterprises of all sizes and levels of complexity to clearly identify where costs and resources are consumed by any process, business unit or entity, and provide clear visibility into the products, customers, channels and segments that are making and losing them money. Solutions range from fast-track cost reduction services to long term and sustained solutions for cost and profit analysis and improvement.
Expanding Client Base Domestically and Internationally
Bolstering its global client base in several sectors, Acorn signed new business in 2008 with,
Morgan Stanley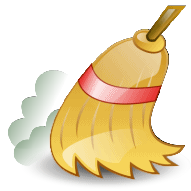 To comply with Wikipedia's , the introduction of this article needs a complete rewrite.
, Wachovia, Cemex,
Coca Cola
Noun 1. Coca Cola - Coca Cola is a trademarked cola
Coke

cola, dope - carbonated drink flavored with extract from kola nuts (`dope' is a southernism in the United States)
, ING,
AMER Sports


Amer Sports Oyj (formerly Amer-Yhtymä Oyj) is a Finnish sporting goods manufacturer, originally established in 1950. Initially an industrial conglomerate with interests as diverse as shipowning, tobacco products and publishing, Amer has gradually evolved into
, Fortis,
Constellation Energy
Constellation Energy (NYSE: CEG), headquartered in Baltimore, Maryland, generates, trades, supplies, and distributes energy. The company operates over 35 power plants in 11 states (mainly Maryland, Pennsylvania, New York, West Virginia, and California) under its operating
Group and Central Garden & Pet, among others. Acorn also successfully deepened relationships with existing clients who expanded their utilization of Acorn solutions. In a typical implementation of three to six months, Acorn clients realize a ten-fold return on their investment through cost reductions and profitability enhancements.
In 2008, Acorn significantly grew its international presence and revenue results through its Acorn International subsidiary. Headquartered in Amsterdam and with consulting partners such as Avisen, B&M Consulting, Batuman Consulting, Intelligent Management Solutions, Ikan Consulting,
SYNERGY Group
Synergy Group is a Latin American conglomerate owned by Bolivian-born Germán Efromovich, an entrepreneur holding dual citizenship of Colombia and Brazil.

The group operates several airlines in South America and one in Africa, and is active in the exploration of oil and
and WesleyQuest, Acorn International now covers the UK,
EMEA
(Europe, Middle East, Africa) Refers to that region of the world. For example, one might see products packaged differently for the UK, EMEA and Asia Pacific markets.
, Asia-Pacific and
Latin America
Latin America,

the Spanish-speaking, Portuguese-speaking, and French-speaking countries (except Canada) of North America, South America, Central America, and the West Indies.
.
Introducing New Solutions to Market
Acorn added to its suite of software solutions in 2008 with product releases including:
*
EPS
(Encapsulated PostScript) A PostScript file format used to transfer a graphic image between applications and platforms. EPS files contain PostScript code as well as an optional preview image in TIFF, WMF, PICT or EPSI, the latter being an ASCII-only format.
4.x-- software with additional capabilities to enhance speed of implementation and ease of use for business users, and enable tighter integration with
Microsoft Excel
(tool) Microsoft Excel - A spreadsheet program from Microsoft, part of their Microsoft Office suite of productivity tools for Microsoft Windows and Macintosh. Excel is probably the most widely used spreadsheet in the world.

Latest version: Excel 97, as of 1997-01-14.
2007, MOSS 2007, and Performance Point Server 2007
* Supply Chain Analyzer--a targeted application enabling cost transparency throughout the logistics and operations of its clients
Enhancing Partner Network
In 2008, Acorn successfully renewed its SAP Software Solution Partner status and was accepted into the SAP PartnerEdge program as well as included on the SAP EcoHub. Acorn continues its close collaboration with Microsoft on product development, marketing and field engagement as a Gold Certified Partner in the US Managed
ISV
(Independent Software Vendor) A person or company that develops software. It implies an organization that specializes in software only and is not part of a computer systems or hardware manufacturer.
program.
Formalized
for·mal·ize

 
tr.v. for·mal·ized, for·mal·iz·ing, for·mal·iz·es
1. To give a definite form or shape to.

2.
a. To make formal.

b.
Acorn User Group
Driving thought leadership and discussion of best practices in Profit Improvement, in 2008 Acorn formalized the Acorn User Group (AUG). Acorn initiates quarterly meetings at client facilities and supports other activities for the independent AUG, whose inaugural members include AON,
PNC Financial Services
PNC Financial Services (NYSE: PNC) is a U.S.-based financial services corporation, with assets of $92.0 billion. PNC operations include a regional banking franchise operating primarily in eight states and the District of Columbia, specialized financial businesses serving
, Elkay Manufacturing, United Stationers and Community America Credit Union.
About Acorn
Acorn (www.acornsys.com) is the leading provider of profit improvement solutions for growing revenues profitably, reducing costs, and improving operational efficiencies. Over the past 12 years, Acorn has delivered profit improvement results for Global 2000 companies in the Financial Services, Retail, Consumer Products, Manufacturing, Distribution, Logistics and Services sectors. Utilizing a trademarked technology and proven methodology, Acorn reveals profit opportunities across the enterprise, including customers, channels, segments, products, vendors, and processes. Acorn's unique approach enables clients to achieve results in a fraction of the time of traditional approaches, and to make continuous, fact-based decisions to improve their bottom line and Earnings per Share (EPS), yielding over $5 billion in profit improvements and creating billions in new shareholder value.