Students on board for Dubai Metro.
Not only is it cutting travel costs and saving time, but the new mass transit system is bringing the student community together like never before.
The Dubai Metro will not only facilitate easy travel, it will change the way
UAE
(Uninterruptible Application Error) The name given to a crash in Windows 3.0. In subsequent versions of Windows, a crash was called a "General Protection Fault," "Application Error" or "Illegal Operation." See crash in Windows and abend.
society interacts. For students it alleviates hassles for their parents and themselves, but also offers them the opportunity to meet people from other universities, encouraging the UAE's budding student culture.
The Metro poses an interesting research opportunity to investigate the cultural impact a new mass transit system will have on society, said
University of Wollongong in Dubai
The University of Wollongong in Dubai (UOWA) (in Arabic:جامعة ولونغونغ في دبي) is a private university located in Dubai, United Arab Emirates.
vice president of administration Raymi van Der Spek.
"You will get many different classes of people travelling together, which has never happened in Dubai or anywhere in the Emirates before." The Metro being a cheaper mode of transport will also be a draw card.
E[sz]
Helping students cut costs
UOWD
UOWD University of Wollongong in Dubai

(UAE)
was the first to roll out an initiative to support the Dubai Metro by encouraging students to accept it as their primary mode of transportation.
A free shuttle bus service available to all UOWD students and staff waits outside the
Dubai Knowledge Village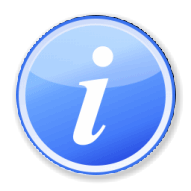 This article or section is written like an .
Please help [ rewrite this article] from a neutral point of view.
Mark blatant advertising for , using .
(
DKV
DKV Deutsche Krankenversicherung AG
DKV Deutscher Karate Verband

(German)


DKV Yamaha Disklavier

(MIDI controllable player piano)
) campus at 30-minute intervals. It carries almost 30 passengers per trip to the nearest open station, which is at the
Mall of the Emirates
The Mall of the Emirates is a shopping mall in Dubai, United Arab Emirates. It is currently owned by Majid Al Futtaim (MAF Holding). It is currently the largest shopping mall in the Middle East, although the Dubai Mall, which is under construction by Emaar, and Mall of Arabia will
(MoE). On the first day of operations 20 per cent of the university's total undergraduate student body travelled via the Metro.
Campus Notes took a ride on the shuttle bus to experience the students' new commute. It was apparent that some had already assimilated into the Metro culture with white
headphones
Head-mounted speakers. Headphones have a strap that rests on top of the head, positioning a pair of speakers over both ears. For listening to music or monitoring live performances and audio tracks, both left and right channels are required.
plugged into their ears and a book in hand - a sight more common on the London Underground than in sunny Dubai.
Kevin Paul and his friends have been travelling on the Metro since its launch. They find that it saves on travel time and leaves them with more money to spend on other things. Paul's commute from Karama to DKV on the Metro takes 20 minutes - it previously took an hour by university bus or taxi.
The university bus service used to cost Paul Dh800 a month, added to which was a Dh45 taxi fare whenever he missed the bus. In comparison the Metro definitely wins first place for frugality with one trip costing just Dh4. "If I can save Dh800 for six months I can pay the fees for one of my subjects," said Paul.
E[sz]
Banishing materialism?
Middlesex University Dubai, also located in DKV, is still in the process of launching a similar service at the start of its new semester in October.
However, institutions such as the Canadian University of Dubai (
CUD
cud

the bolus regurgitated by ruminants. It contains fiber, other food particles, rumen liquor and flora.

---

cud chewing
after regurgitation, chewing on the remains of the regurgitus.
) and the
American University in Dubai
The American University in Dubai (AUD) (in Arabic:الجامعة الأمريكية في دبي ) is a for-profit private educational institute located in Dubai, United
(
AUD
AUD

In currencies, this is the abbreviation for the Australian Dollar.

Notes:
The currency market, also known as the Foreign Exchange market, is the largest financial market in the world, with a daily average volume of over US $1 trillion.
) have no need for such preparations. They are lucky enough to have stations right at their doorsteps. Even so, it is unclear whether students who drive to university will give up their cars for an alternative and cheaper mode of travel.
Yassmine Mebar, a student at CUD, drew a comparison between Bangkok's Skytrain and the Metro. She said that although the Skytrain is not as nice looking as the Metro, it is used by a large portion of the population.
"The young generation in the UAE has a materialistic mentality. If it looks good we use it and if it doesn't we won't," she said.
Mebar went on to say that the state-of-the-art trains and stations could help change stereotypes about the UAE's public transport system. She said the Metro opens up the idea that public transport is no longer "low-class" or something to be disregarded.
Similarly Lavina Phulwani, who studies at AUD, believes the Metro may shift student focus from luxury to convenience. Phulwani said in some ways the Metro does cater to the population's high expectations with options such as Gold Class travel. However, "it's not about how rich you are; it's about how smart you are," she said. "Even if you are rich the Metro is more convenient. If you use your car you waste time, and time is money in Dubai."
E[sz]
Considering the environment
UOWD vice-president van Der Spek said a personal reason driving him to encourage students to switch to the Metro is his concern for the environment. He thinks it a more environmentally-friendly approach to transporting masses of people.
Another way his administration is working to coax students to use the Metro was suggesting an agreement to the Roads and Transport Authority (
RTA
RTA

renal tubular acidosis.

---
RTA

Renal tubular acidosis, see there
) to grant the university rights to issue student travel passes and tickets. However, officials from the RTA were not available for comment and van Der Spek said that no such arrangement had been finalised.
Staying safe
Despite all its high-tech features, there are still concerns about safety on the Metro. Student Abdul Waqas from UOWD said the early malfunctions have caused him some concern but have yet to deter him from using the Metro.
However they have deterred Aliah Al Laham from the
American University of Sharjah
The American University of Sharjah (AUS) (in Arabic: الجامعة الأميركية في الشارقة) is a coeducational higher educational
, who has decided wait until all kinks were ironed out.
Manar Al Majedi from
Sharjah Women's College
Sharjah Women's College (SJW) is one of 12 colleges that constitute the Higher Colleges of Technology (HCT), the largest institution of higher learning in the United Arab Emirates (UAE).
said she would never depend on the Metro and give up the use of her car, because she would only feel safe travelling by car. Similar are the worries of some parents. Nahid Mebar, mother of Yassmine Mebar from CUD, said once all the stations are open, she will feel better about letting her daughter travel on the Metro regularly; but for now the idea is a bit worrying. "She is too precious to me, I don't want her to be harassed by anyone."
E[sz]
E[sz]
E
Al Nisr Publishing
Al Nisr Publishing is a company based in Dubai, UAE. The company is a part of Al Tayer Group. It was established in 1985 by Obaid Humaid Al Tayer, Abdullah Al Rostamani and Juma Al Majid. It employs 1,050 people and has branches in Manilla, Bahrain, Abu Dhabi and Sharjah.
LLC
(Logical Link Control) See "LANs" under data link protocol.
---

LLC - Logical Link Control
2009. All rights reserved.
Provided by Syndigate.info an Albawaba.com company