Singapore sees record ME visitors in H1.
Singapore has boosted its status as a preferred destination for Middle East travellers following an increase in the number of regional visitors to Singapore in the first half of 2009.
Boosted by the '2009 Reasons to Enjoy Singapore' campaign as well as partnerships with Emirates Holidays,
Singapore Airlines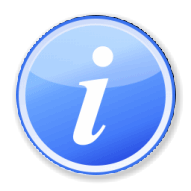 This article or section is written like an .
Please help [ rewrite this article] from a neutral point of view.
Mark blatant advertising for , using .
and the Malaysian Tourism Promotion Board amongst others, Singapore saw 52,525 visitors from the Middle East in the first 6 months of the year -- a six percent increase over last year's figures.
The
UAE
(Uninterruptible Application Error) The name given to a crash in Windows 3.0. In subsequent versions of Windows, a crash was called a "General Protection Fault," "Application Error" or "Illegal Operation." See crash in Windows and abend.
, Iran, Saudi Arabia and Kuwait topped the list as the city-state's leading visitor markets from the region.
"With new attractions like the 9km long Southern Ridges nature walk and concerts by top international artistes like Lady
Gaga
ga·ga

 
adj. Informal
1. Silly; crazy.

2. Completely absorbed, infatuated, or excited:

They were gaga over the rock group's new album.



3. Senile; doddering.
, Singapore constantly provides our new and returning regional guests with fresh and unique experiences," said Jason Ong, area director for Middle East and Africa,
Singapore Tourism Board
The Singapore Tourism Board (Abbreviation: STB; Chinese: 新加坡旅游局) is a statutory board under the Ministry of Trade and Industry of Singapore, tasked to promote the country's tourism industry.
.
September will see a host of varied events that will be a major draw for
GCC
GCC:

see Gulf Cooperation Council.
---

(compiler, programming) GCC - The GNU Compiler Collection, which currently contains front ends for C, C++, Objective-C, Fortran, Java, and Ada, as well as libraries for these languages (libstdc++, libgcj, etc).
travellers. From now until the end of the month, Singapore celebrates its rich Muslim roots with a range of Ramadan
festivities
fes·tiv·i·ty

 
n. pl. fes·tiv·i·ties
1. A joyous feast, holiday, or celebration; a festival.

2. The pleasure, joy, and gaiety of a festival or celebration.

3.
such as night markets and cultural dances along its ethnic Malay enclaves.
A number of Ramadan packages that have been customised to meet the needs of Gulf travellers are also on offer.- TradeArabia News Service
Copyright 2008 www.tradearabia.com
Copyright 2009 Al Hilal Publishing & Marketing Group
Provided by Syndigate.info an Albawaba.com company