Seeking Out the Wisdom of the Ancients: Essays Offered to Honor Michael V. Fox on the Occasion of His Sixty-Fifth Birthday.
Winona Lake, Indiana
Winona Lake is a town in Kosciusko County, Indiana, United States. The population was 3,987 at the 2000 census. Geography
Winona Lake is located at (41.220818, -85.817118)GR1.
: EISENBRAUNS, 2005. Pp. xxviii + 507, portrait. $59.50.
This Festschrift for Michael V. Fox, Jay C. and Ruth Halls-Bascom Professor of Hebrew at the University of Wisconsin, brings together thirty essays written by former students, colleagues, and friends and is divided into two main sections, one focusing on the study of biblical texts (predominantly texts belonging to the genre of wisdom literature with the occasional foray into poetry and the
book of Ezekiel
Noun 1. Book of Ezekiel - an Old Testament book containing Ezekiel's prophecies of the downfall of Jerusalem and Judah and their subsequent restoration
Ezechiel, Ezekiel
) and the second dealing with textual and methodological issues. As is to be expected in a volume honoring an esteemed scholar, the editors have included a concise tribute to the honoree (pp. ix-xi). Furthermore, a useful overview and bibliography of the publications of Michael V. Fox has been prepared by Lawrence J. Mykytiuk (pp. xiii-xxiv). As is customary in Eisenbrauns publications, two indexes are included (authors and Scripture) and as always the publication quality of the volume is exemplary.
Fox completed his Ph.D. in 1972 at the
Hebrew University of Jerusalem
Hebrew University of Jerusalem

Independent university in Jerusalem, Israel, founded in 1925. The foremost university in Israel, it attracts many Jewish students from abroad; Arab students also attend.
, focusing on the Book of Qohelet and its relation to the wisdom school. From 1971 to 1977 some brief teaching stints at Haifa University, the University of the Negev, Hebrew University, as well as a postdoctoral fellowship in Egyptology at Liverpool University followed. Later he became part of the tenured teaching staff at the University of Wisconsin where he has since worked. Twice Fox served as chairperson of the Department of Hebrew and Semitic Studies (1982-87, 1993-99), and the list of leadership positions in professional societies and honors bestowed on him is extensive. As can be easily seen from the bibliography, his research interests have been broad, including Egyptian love poetry, biblical wisdom literature (Qohelet, Ecclesiastes, Proverbs, Job), the
book of Esther
Noun 1. Book of Esther - an Old Testament book telling of a beautiful Jewess who became queen of Persia and saved her people from massacre
Esther

Old Testament - the collection of books comprising the sacred scripture of the Hebrews and recording their
, as well as text-critical issues, which are also reflected in the contributions to the present volume. Fox has served as the editor of Hebrew Studies (1982-93) as well as of the
Society of Biblical Literature
The Society of Biblical Literature is a constituent society of the American Council of Learned Societies with the stated mission to "Foster Biblical Scholarship". Membership is open to the public, including 7200 individuals from over 80 countries.
Dissertation Series (1994-99).
The influence of a single scholar is not easily gauged. Does it depend on the published output? Does it require the holding of a chair in a leading academic institution? Or does it involve the nurturing and careful guidance of young scholars in order for them to find their own love and research focus and start a successful career in academia? Fox has excelled in all three areas. His publications are numerous and involve key volumes in particular fields. His leadership and contribution to the academic development of the Department of Hebrew and Semitic Studies at the University of Wisconsin is beyond question. The names of many of the former students who studied with Fox are now fixtures in the (mostly North American) scholarly scene. However, at least in my mind, a further marker of influence can be seen in the scholarly discussion evoked by individual. Let me explain with an example from this Festschrift. Johann Cook ("The Text-Critical Value of the Septuagint of Proverbs," pp. 407-20) takes up this "difference of opinions" (p. 407) in his contribution and proposes that the readings of the LXX suggesting a different Hebrew
Vorlage
vor·la·ge

 
n.
A posture assumed in skiing in which the skier leans forward from the ankles, usually without lifting the heels.


---

[German : vor, forward, before
. should in fact be rather understood as interpretive changes of the Greek translator (pp. 418-19), a position not shared by Fox. Another example of this engaging disagreement with a position of the honoree is found in the contribution of Claudia V. Camp ("Becoming Canon: Women, Texts, and Scribes in Proverbs and Sirach," pp. 371-87) involving the interpretation of the strange woman in Proverbs.
As indicated by the three editors in the tribute to the honoree, Fox has always emphasized the mastery of the basic toolset of Hebrew grammar and Semitic philology (p. x). The text and not primarily the co-text or context of the modern reader should be the litmus test for any given interpretation. In an age where relevance and political correctness seem to have a high priority, this text-centered approach is refreshing, even though some may consider it obsolete. Fox is definitely not ignorant as to current culture and philosophy, as shown by his typological comparison between Qoheleth's sensitivity to the absurd and the thoughts of Algerian-French existentialist Albert Camus (cf. Fox, A Time
to Tear Down
to demolish violently; to pull or pluck down.
- Shak.

See also: Tear
and a Time to Build Up. A Rereading of Ecclesiastes [Grand Rapids, Mich.: William B. Eerdmans, 1999], 8-11). However, his interpretation of the biblical text seems to emanate first from the text, instead of from a particular interpretive system or current cultural preferences. The students and colleagues contributing to his Festschrift predominantly reflect North American and Israeli mainstream scholarship. As one living and working at the (geographical) periphery of biblical studies, I would have been interested to see the impact of Fox's interpretation and contributions in a more globalized
community of scholars
Noun 1. community of scholars - the body of individuals holding advanced academic degrees
profession - the body of people in a learned occupation; "the news spread rapidly through the medical profession"; "they formed a community of scientists"
who do not automatically share similar cultural, ethnic, and political presuppositions.
In the final count, this Festschrift is a fitting offering for one of the leading scholars of biblical wisdom literature, and its contributions are well researched, often innovative, in fruitful conversation with other (including the honoree's) scholarship, and should be a must for all scholars interested in the study of biblical wisdom.
GERALD A. KLINGBEIL
ADVENTIST INTERNATIONAL INSTITUTE OF ADVANCED STUDIES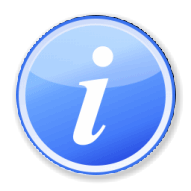 This article or section is written like an .
Please help [ rewrite this article] from a neutral point of view.
Mark blatant advertising for , using .
SILANG, CAVITE, PHILIPPINES