Samsung to recruit 5,500 graduates amid crisis
Samsung Group
The Samsung Group is South Korea's largest conglomerate (chaebol), composed of numerous businesses, including Samsung Electronics, the world's largest electronics company[1]
, South Korea's largest
conglomerate
conglomerate, in business


conglomerate,

corporation whose asset growth, often very rapid, comes largely through the acquisition of, or merger with, other firms whose products are largely unrelated to each other or to that of the parent company.
, Wednesday announced plans to hire 5,500 college graduates this year despite the global economic downturn.
The company originally planned to recruit 4,000 full-time employees this year, compared with 7,500 last year.
"But this was revised upward to 5,500 in order to give greater opportunities to recent college graduates," it said in a statement, adding its affiliates would also recruit 2,000
interns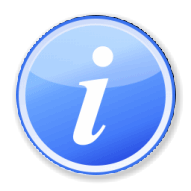 This article or section is written like an .
Please help [ rewrite this article] from a neutral point of view.
Mark blatant advertising for , using .
.
But the conglomerate has not set a group-wide investment plan for 2009 due to concerns about the
deepening
deep·en

 
tr. & intr.v. deep·ened, deep·en·ing, deep·ens
To make or become deep or deeper.

Noun 1. deepening - a process of becoming deeper and more profound
global crisis.
In the final quarter of last year
Samsung Electronics
Samsung Electronics (SEC, Hangul:삼성전자; KSE: 005930, KSE: 005935, LSE: SMSN, LSE: SMSD) is a South Korean multinational corporation and the world's largest and leading electronics and information technology company.
, the group's flagship business, reported its first-ever quarterly loss, which it said amounted to 20 billion won (13.8 million dollars).
For the full year the world's largest memory chip maker saw its net profit drop 25 percent from a year ago to 5.53 trillion won.
The country's unemployment rate stood at 3.6 percent in January, compared to 3.3 percent a month earlier, despite a government drive to save jobs by expanding fiscal and tax incentives to companies.