Samsung Electronics Selects Tele Atlas for Digital Maps and Location Content.
GENT, Belgium & SEOUL, Korea --
Tele Atlas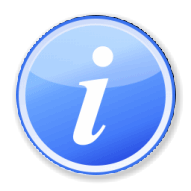 This article or section is written like an .
Please help [ rewrite this article] from a neutral point of view.
Mark blatant advertising for , using .
, a leading global provider of digital maps and dynamic content for navigation and location-based solutions, and
Samsung Electronics
Samsung Electronics (SEC, Hangul:삼성전자; KSE: 005930, KSE: 005935, LSE: SMSN, LSE: SMSD) is a South Korean multinational corporation and the world's largest and leading electronics and information technology company.
, a leading mobile phone provider, have announced an agreement under which Samsung will use Tele Atlas maps for its GPS-enabled devices. Samsung will be able to provide the ultimate mobile experience with Tele Atlas' suite of enhancement products including more than 24 million points of interest (POIs), Voice Maps and visual enhancements such as 3D Landmarks, 2D City Maps and
Digital Elevation Models
A digital map of the elevation of an area on the earth. The data are either collected by a private party or purchased from an organization such as the U.S. Geological Survey (USGS) that has already undertaken the exploration of the area.
, which give wireless navigation and local search application users maps that more closely reflect their surroundings.
"As consumers seek more sophisticated GPS-enabled services from their devices, it is increasingly crucial that
handset
The part of the telephone that contains the speaker and the microphone. On a desktop phone, the part you hold in your hand is the handset. On a cellphone, the entire phone is the handset. See multihandset cordless and headset.
manufacturers deliver solutions with relevant local content that enriches the mobile experience," said Tele Atlas
CEO
(1) (Chief Executive Officer) The highest individual in command of an organization. Typically the president of the company, the CEO reports to the Chairman of the Board.
Bill Henry. "Our unique approach of combining validated community input with state of the art map making technology to develop the highest quality maps, paired with our innovative location content, will now empower millions more
smartphone
A cellular telephone with information access. It provides digital voice service as well as any combination of e-mail, text messaging, pager, Web access, voice recognition, still and/or video camera, MP3, TV or video player and organizer (see PDA).
users around the world."
"People want easy-to-use solutions, and the partnership with Tele Atlas will allow us to provide our customers with exciting and valuable multimedia," said Hyoungmoon No, Vice President of R&D Planning Team, Mobile Communications Division, Samsung Electronics. "We will continue to provide people with innovative functionality, style and usability."
Henry said the two companies will collaborate in the future to deliver rich navigation and location solutions covering a wide range of products and regions. Financial terms of the agreement were not disclosed.
About Tele Atlas Tele Atlas delivers the digital maps and dynamic content that power many of the world's most essential navigation and
location-based services
See mobile positioning.
(
LBS
(Location-Based Services) See mobile positioning.
). Through a combination of its own products and partnerships, Tele Atlas offers map coverage of more than 200 countries and territories worldwide. The company was founded in 1984 and has offices in 27 countries around the world. Today, Tele Atlas maps are developed with the insight of a community of millions of GPS system users worldwide, who are adding to the company's unmatched network of sources to track and validate changes in real time, and deliver the best digital maps and dynamic content. For more information, visit www.teleatlas.com or http://investors.tomtom.com/index.cfm. Tele Atlas is a subsidiary of TomTom N.V. (
AEX
AEX

See: Amsterdam Exchange
: TOM2).
About Samsung Electronics Samsung Electronics Co., Ltd. is a global leader in semiconductor, telecommunication, digital media and
digital convergence
In the days of the first computers, transaction and company data were the first types of information digitized. Then came text, opening the world to word processing, followed by audio CDs and finally video.
technologies with 2008 consolidated sales of US$96 billion. Employing approximately 164,600 people in 179 offices across 61 countries, the company consists of two business units: Digital Media & Communications and Device Solutions. Recognized as one of the fastest growing global brands, Samsung Electronics is a leading producer of digital TVs, memory chips, mobile phones and TFT-LCDs. For more information, please visit www.samsung.com
###
Tele Atlas and the Tele Atlas logo are registered trademarks of Tele Atlas.