SIA engine problem was 'non-event': Airbus maker
Singapore Airlines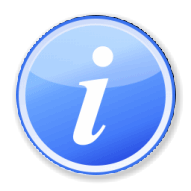 This article or section is written like an .
Please help [ rewrite this article] from a neutral point of view.
Mark blatant advertising for , using .
A380 superjumbo airliner was a "non-event" in technical terms, the chief executive of the company that built it said Monday.
Singapore Airlines said the plane carrying 444 passengers from Paris to Singapore was forced to return to the French capital on Sunday when the as-yet unspecified problem was detected two and a half hours into the flight.
The A380 is the world's largest passenger airliner and Singapore Airlines (
SIA
Sia

(sī`ə)

or

Siaha

(sī`əhə)

, in the Bible, family returned from the Exile.
---

SIA - Serial Interface Adaptor
) is the first to take delivery of it, having ordered 19 with an option for six more.
Speaking in Paris,
Louis Gallois
Louis Gallois (born January 26, 1944) is a French businessman and currently the CEO of EADS, and CEO of Airbus.

Louis René Fernand Gallois was born in Montauban where he obtains the degree of Baccaulaureat in 1961 followed of the graduate of Business School HEC in
, chief executive of Airbus manufacturer
EADS
EADS European Aeronautic Defence and Space Company N.V.
EADS Expeditionary Air Defense System

(USMC)


EADS Extended Air Defense Systems
EADS Environmental Assessment Data System
EADS Echelons Above Division Study
, called the incident "a complete non-event".
"Engine failure on a four-engine aircraft does happen and nobody should think of it as a drama," Gallois told journalists. "In technical terms, it is not an event."
"This
airplane
airplane,

aeroplane,

or

aircraft,

heavier-than-air vehicle, mechanically driven and fitted with fixed wings that support it in flight through the dynamic action of the air.
would have been able to reach its destination with three engines out of four with no difficulty."
Singapore Airlines and Rolls-Royce, the British manufacturer of the engines, both said they were investigating.
"We are in the process of examining the problem," said Singapore Airlines spokesman Jerry Seah, adding that the Paris-Singapore route was being maintained by another Airbus A380.
Singapore Airlines said the A380 could have continued the flight on its three remaining engines.
A spokeswoman for Rolls-Royce told
AFP
(1) (AppleTalk Filing Protocol) The file sharing protocol used in an AppleTalk network. In order for non-Apple networks to access data in an AppleShare server, their protocols must translate into the AFP language. See file sharing protocol.
the company was "working closely with Singapore Airlines to investigate the reasons behind the engine error message reported on the flight."
"The engine has been removed and is currently undergoing detailed investigation," she said. "The aircraft is being fitted with a replacement engine and will continue in service."
Airport sources said the plane took off at 12.30 pm (1030
GMT
(Greenwich Mean Time) See UTC.
---

GMT - Universal Time 1
) on Sunday and landed back at Charles de Gaulle airport at 5.39 pm.
The A380 began its first commercial flights from Europe in early June. Singapore Airlines hopes to have 11 A380s in operation by the end of March.