Robert J. Hogan, 81.
Robert J. Hogan
Robert J. Hogan (born September 28 1933) is an American actor best known for his recurring characters on soap operas, including Peyton Place, Another World, As the World Turns, and One Life to Live.
, 81, of Paxton died Tuesday, May 26.
He leaves his wife of 54 years, Barbara C. (Hellstrom) Hogan; two sons, Jon Hogan of Ware and Jay Hogan and his wife Barbara of Charlton; his daughter, Joy Leveille and her husband James of Worcester. He also leaves his grandchildren, Ben and
Andrew Hogan
Father Andrew (Andy) Hogan (1923-10-28 – 2002-04-10) was a Canadian politician and priest. He was the first Roman Catholic priest ever to be elected to the Canadian House of Commons. He was known more commonly by his informal name: Father Andy.
of Ware, Danielle and Nicole Leveille of Worcester, Deanna and
Daniel Hogan
Daniel Hogan ( died September 1 1818) was a sailor in the United States Navy.

Hogan entered the Navy on board the schooner USS Revenge at Boston, Massachusetts, in 1811 and transferred to frigate Constitution February 18 1812.
of Charlton; several nephews and nieces. He was predeceased by his sister, Phyllis Gage.
Born in Worcester, son of James M. and Irene (Barry) Hogan, he graduated from North High School in 1945. After graduation, he served in the US Navy aboard the U.S.S. Iowa, the flagship of the occupation fleet in Japan. After the war he attended
Boston University
Boston University,

at Boston, Mass.; coeducational; founded 1839, chartered 1869, first baccalaureate granted 1871. It is composed of 16 schools and colleges.
and graduated in 1951. He joined Filenes in Worcester at that time as a trainee in the buying program. He rose to be a Merchandise Manager and then, General Manager of the store. He opened the new Filenes store in Worcester in 1971. He served in that capacity until retiring in 1984. From 1984 until 1992 he served as General Manager of Worcester Center, encompassing the two office buildings, the garages and the Galleria. During his 41 business years in downtown Worcester he served on many civic and business organizations. He was past chairman of the Worcester Chamber of Commerce, Chairman of the Better Business Bureau, board member of the Worcester Business Development Corporation and boards of the Worcester Taxpayers Association, the Worcester Credit Bureau and the United Way of Central Massachusetts. He was a director of the Worcester Regional Research Bureau and Friendly House. Mr. Hogan also served as a member of the City Manager's
Bicentennial
bi·cen·ten·ni·al

 
adj.
1. Happening once every 200 years.

2. Lasting for 200 years.

3. Relating to a 200th anniversary.

n.
A 200th anniversary or its celebration. Also called bicentenary.
Commission.
He served as a trustee of the Worcester County Institution for Savings and its successor, Bank Boston, for a combined 21 years. Mr. Hogan was a member of Mechanics Hall, the Worcester Historical Museum, and the Alliance for the
American Antiquarian Society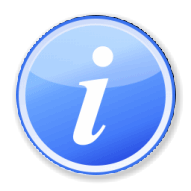 This article or section is written like an .
Please help [ rewrite this article] from a neutral point of view.
Mark blatant advertising for , using .
and a past president of the Bohemian Club of Worcester. He was a former
corporator
CORPORATOR. One who is a member of a corporation.
2. In general, a corporator is entitled to enjoy all the benefits and rights which belong to any other member of the corporation as such.
of the
Worcester Art Museum
The Worcester Art Museum, located at 55 Salisbury Street, Worcester, Massachusetts, is one of the largest art museums in Central Massachusetts. History and Collection Overview
and served on several museum committees. He also served on the boards of Foothills Theatre,
John Woodman Higgins
John Woodman Higgins (September 1, 1874 – October 19, 1961) was an American businessman who was the founder and owner of the Worcester Pressed Steel Company. A graduate of Worcester Polytechnic Institute, his fascination with arms and armor led him to establish the Higgins
Armory, Arts Worcester, and the Performing Arts School of Worcester.
Robert had a full lifelong love of performing arts and, in particular, traditional big band and small band jazz of the twenties to the forties. His musical involvement involved dozens of bands over the area, always playing this type of improvisation. He played for many years with the Tuxedo Classic Jazz Band among many others. His greatest loves were his wife Barbara and his devoted family.
The funeral is private. There are no calling hours. Interment will be in St. John's Cemetery. In lieu of flowers, contributions may be made in his name to the Greater Worcester Community Foundation Arts and Humanity Fund, 370 Main Street, Worcester, MA 01608. Arrangements are under the care of Callahan & Fay Brothers Funeral Home, 61 Myrtle Street. To place an online condolence please visit
www.callahanfay.com
ART: PHOTO