Rivals striped for action in a colourful play-off final.
THERE are sure to be stars in stripes at Wembley on Saturday.
That's because both Town and Sheffield United will wear their first-choice kits of blue and white and red and white stripes respectively.
That was the case in both League I meetings this season.
While Town will stick with their Kirklees College-sponsored shirts, with white shorts and
black socks
Not to be confused with the Black Sox Scandal in Baseball.


The Black Socks (or Black Sox) are the New Zealand national men's softball team.
- their new home and away kits will be unveiled during the close-season - United are set to sport their new-style shirt with black shorts and white socks.
They are again being backed by
Westfield Health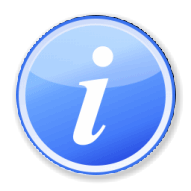 This article or section is written like an .
Please help [ rewrite this article] from a neutral point of view.
Mark blatant advertising for , using .
, who also put their name to Sheffield Wednesday's away kit.
Blades fans have been snapping up the new shirts, which was worn for the home play-off semi-final clash with Stevenage.
United's link with red and white stripes stretches back to 1890, the second season of their existence.
They had originally worn white shirts with navy blue shorts and socks.
CAPTION(S):
[bar] LOOKING SHARP: Blades ace
Stephen Quinn
Stephen Quinn (born April 4, 1986 in Clondalkin) is a professional footballer from the Republic of Ireland. He currently plays as a midfielder for Sheffield United in the English Football League Championship.
, right