Questions & Answers Regarding Echelon's Agreement to Supply the NES System to Duke Energy.
SAN JOSE
San Jose, city, United States


San Jose

(sănəzā`, săn hōzā`)

, city (1990 pop. 782,248), seat of Santa Clara co., W central Calif.; founded 1777, inc. 1850.
, Calif. --
Echelon Corporation
Echelon Corporation (NASDAQ: ELON) designs control networks to connect machines and other electronic devices, for the purposes of sensing, monitoring and control.
(
NASDAQ
NASDAQ
in full National Association of Securities Dealers Automated Quotations

U.S. market for over-the-counter securities. Established in 1971 by the National Association of Securities Dealers (NASD), NASDAQ is an automated quotation system that reports on
:ELON) announced today that it has entered into a long-term agreement with Duke Energy (
NYSE
NYSE

See: New York Stock Exchange
:
DUK
DUK Duke Energy Corporation

(stock symbol)


DUK Dead Upon Keyboard
), the nation's third-largest electric utility, to supply Echelon's Networked Energy Services (
NES
NES Nintendo Entertainment System
NES Not Elsewhere Specified

(shipping)


NES Nuclear Export Signal
NES National Election Studies
NES Nashville Electric Service
NES National Evaluation Systems, Inc.
) system as a key part of Duke Energy's
smart grid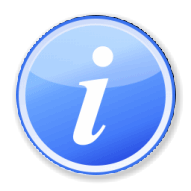 This article or section is written like an .
Please help [ rewrite this article] from a neutral point of view.
Mark blatant advertising for , using .
program. Answers to some background questions about what was announced today follow.
Q1 - How many meters are included in the Agreement announced today? And what is the corresponding revenue due to meter shipments?
A1 - The Agreement between Echelon and Duke Energy is a framework agreement. The Agreement stipulates the pricing, availability, and delivery conditions for the NES System and components to Duke Energy with variations dependent upon time, features, and quantity. Other than an initial order to be placed within 10 days of the effective date for an order of 120,000 meters and associated data concentrators, the Agreement does not require Duke Energy to purchase any particular amount of the NES System or its components.
Q2 - What is the term of the Agreement?
A2 - The Agreement has no expiration and exists
in perpetuity
Of endless duration; not subject to termination.

The phrase in perpetuity is often used in the grant of an Easement to a utility company.
---




in perpetuity

adj. forever, as in one's right to keep the profits from the land in perpetuity.
. Duke Energy may exercise its right to purchase the NES System and its components as conditions warrant.
Q3 - What states or regions of operation serviced by Duke Energy does the Agreement cover?
A3 - The Agreement encompasses all of the existing areas in which Duke Energy's Franchised Electric and Gas business currently operates (Indiana, Kentucky, Ohio,
North Carolina
North Carolina,

state in the SE United States. It is bordered by the Atlantic Ocean (E), South Carolina and Georgia (S), Tennessee (W), and Virginia (N). Facts and Figures


Area, 52,586 sq mi (136,198 sq km). Pop.
and
South Carolina
South Carolina,

state of the SE United States. It is bordered by North Carolina (N), the Atlantic Ocean (SE), and Georgia (SW). Facts and Figures


Area, 31,055 sq mi (80,432 sq km). Pop. (2000) 4,012,012, a 15.
), and applies to any new areas of operation by Duke Energy whether created or acquired by Duke Energy in the future.
Q4 - Are there additional approvals required before Duke Energy can proceed with a deployment in Indiana?
A4 - Yes. An Indiana Utility Regulatory Commission ruling is still required prior to proceeding with a deployment in Indiana. This is expected to occur in the summer of 2009. Duke Energy has approval in Ohio and has not yet made smart grid filings in North Carolina, South Carolina, or Kentucky.
Q5 - Are there other companies involved that supply key pieces of the architecture?
A5 - Yes. However, the status of those negotiations will need to be addressed by Duke Energy.
Q6 - Why did Duke Energy select Echelon's NES System?
A6 - Duke Energy required an open and interoperable, yet reliable, proven and future-proof technology that would enable its smart grid program. The goals of this project were to build a smart grid based on an infrastructure approach. This infrastructure had to support the programs and applications that Duke Energy provides today (smart metering, demand response/peak management, integration of alternative energy sources, intelligent streetlights, and time of use rates) and be capable of supporting future programs and applications. The NES System accomplishes this by embedding grid intelligence at the local transformer and meter. The system can provide Duke Energy with local access at the transformer for products from multiple vendors to monitor and control the devices in both our medium voltage network and on the low voltage customer network.
Q7 - What are the benefits that can be provided by Echelon's NES System?
A7 - Echelon's NES system provides benefits to consumers, utilities and the community.
* Consumer benefits: Reduced power outages and outage duration, improves customer satisfaction, and provides more options to customers about when to use energy;
* Utility benefits: Substantial operational efficiency gains through automation (automated meter reading, remote connect and disconnect, pre-paid metering), accurate asset management, energy tamper detection,
predicative
pred·i·cate

 
v. pred·i·cat·ed, pred·i·cat·ing, pred·i·cates

v.tr.
1. To base or establish (a statement or action, for example):

I predicated my argument on the facts.
maintenance, more billing options, and improved system performance and outage detection through better and more timely information;
* Community benefits: Provides environmental benefits from the integration of renewable energy sources like solar and wind, reduces CO2 emissions from peak reduction programs, and improves public safety and employee safety.