On the cusp: to stay on top, big chains must keep pace with an ever-changing market.
CEO
(1) (Chief Executive Officer) The highest individual in command of an organization. Typically the president of the company, the CEO reports to the Chairman of the Board.
Roger Berkowitz's
keynote address
keynote address


n.
An opening address, as at a political convention, that outlines the issues to be considered. Also called keynote speech.

Noun 1.
at the 2009 Cheers Beverage Conference focused on how the
food and beverage
F&B is a common abbreviation in the United States and Commonwealth countries, including Hong Kong. F&B is typically the widely accepted abbreviation for "Food and Beverage," which is the sector/industry that specializes in the conceptualization, the making of, and delivery of foods.
world never stands still. Chain operators that refuse to meet changing consumer demands can quickly fall out of orbit, he said.
Century-old Legal Sea Foods is no stranger to change. It started out as a grocer, added a fish market in the 1950s and launched casual restaurants a decade later. Legal upscaled in the 1980s when seafood's demand and image began to
escalate
es·ca·late

 
v. es·ca·lat·ed, es·ca·lat·ing, es·ca·lates

v.tr.
To increase, enlarge, or intensify:

escalated the hostilities in the Persian Gulf.



v.intr.
. Four years ago, Legal diversified its wine lists by location. Most recently, it launched Legal Test Kitchens, a Boston offshoot that targets younger guests.
[ILLUSTRATION OMITTED]
"The story of my family's business is about continual evolution," said Berkowitz. "Our guests have a habit of dying off. We have to continually market to the next generation. Unless we constantly evolve, we will become obsolete, even if ads that connect with the next group turn off the current one. We try to look ahead several years."
Change does involve risk. While long-range results can be positive, initial reactions are not always. At large, national chains, new directions can infuriate creditors or public stockholders. This can put a lid on change, particularly for casual chains operating on slim margins. But lack of innovation is riskier.
"Lack of innovation has gotten some casual chains into trouble," says David Henkes, vice president and on-premise practice leader at Chicago-based Technomic. "They lost the luster of what made them special 15, 20 years ago. Some, like
Buffalo Wild Wings
Buffalo Wild Wings Grill & Bar (also commonly referred to as B-Dubs) is a sports bar and restaurant franchise in the United States that is best-known for its buffalo wings.
, are really different. With others, menus look and feel the same. It's the operators that understand the customer that continue to perform well. They offer a point of differentiation."
Large, casual chains have good reasons for having
cookie
cookie

File or part of a file put on a Web user's hard disk by a Web site. Cookies are used to store registration data, to make it possible to customize information for visitors to a Web site, to target Web advertising, and to keep track of the products a user wishes to
cutter strategies. Their primary aim is to generate strong brand identity and broad appeal. Consumers know what to expect and roughly how much they will pay--regardless of which location they visit.
"These restaurants become brands," says Mike Ginley, partner at Next Level Marketing in Westport, Conn. "
Olive Garden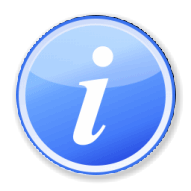 This article or section is written like an .
Please help [ rewrite this article] from a neutral point of view.
Mark blatant advertising for , using .
isn't about who goes there. It's about the Italian
Margarita
Margarita

(märgärē`tä)

, island, 444 sq mi (1,150 sq km), in the Caribbean Sea off the coast of Venezuela. With many smaller islands it constitutes the Venezuelan state of Nueva Esparta (1990 pop. 263,748).
and drinks you won't find elsewhere. At Chili's. I want a Southwest-inspired experience. It's driven by consumer
psychographics
psy·cho·graph·ics

 
n.
1. (used with a sing. verb) The use of demographics to study and measure attitudes, values, lifestyles, and opinions, as for marketing purposes.

2. (used with a pl.
. Many chains are even in the same parking lot, with a Friday's across the street."
SUBTLE DIFFERENCES
At large companies, instigating change and catering to regional nuances must be handled delicately. Customers might not consciously notice differences. P.F. Chang's China Bistro, for one, has begun tailoring wine programs around what a market will bear economically. This is not a pricing strategy. The concept uses particular products to meet consumer demand in accordance with the economic health of a region.
Scottsdale, Ariz.-based P.F. Chang's conducts historical sales data examinations and comparisons at each of its 189 locations, says Mary
Melton
mel·ton

 
n.
A heavy woolen cloth used chiefly for making overcoats and hunting jackets.


---

[After Melton Mowbray, an urban district of central England.]
, director of beverage. Dallas, where they operate three restaurants, has been less hard hit by the recession than other places. This has allowed them to offer higher-end wines. Southern California's housing market woes, in contrast, prompted P.F. Chang's to issue a 20 percent off card in that market. And in Tempe, Ariz., the chain began catering to local college students by offering two dinners for $39.
By tracking data, P.F. Chang's can target specific locations with promotions. "We can narrow down the emails going to those managers," says Melton. "That has helped a lot. Managers are really communicating. When I work on wine lists, I survey sales reps. They are great with questions like, 'What's your number one selling wine and how long does it take to go through six cases?'"
Consumers' knowledge of and level of exposure to various wines by region is factored into P.F. Chang's demographic equation. "We never change the food," says Melton. "But the wine list in
Walnut Creek
Walnut Creek,

residential city (1990 pop. 60,569), Contra Costa co., W Calif., in the San Francisco Bay area; inc. 1914. It is the trade and shipping center of an extensive agricultural area where walnuts are among the major product.
, Calif. may have bigger name wineries, so we intensify the assortment. In Ohio, people would not be as exposed to limited production wines."
[ILLUSTRATION OMITTED]
Historically, operators did not examine as many geographic and socio-economic factors, says Glenn Schmitt, president of
Mission Viejo
Mission Vi·e·jo

 

A community of southern California southeast of Irvine. It is mainly residential. Population: 96,300.
, Calif-based MarkeTeam, a promotion agency. Markets were viewed as either upscale or not.
"Operators used tiered pricing based on location. A
New York
New York, state, United States


New York,

Middle Atlantic state of the United States. It is bordered by Vermont, Massachusetts, Connecticut, and the Atlantic Ocean (E), New Jersey and Pennsylvania (S), Lakes Erie and Ontario and the Canadian province of
hotel would charge more for a Martini than a Wichita one. In the economic downturn, that may get sliced and examined at more levels. Operators are not just looking at locations but at who is coming through the door and how they can generate additional revenue."
Consumers' familiarity with a chain also can influence a company's ability to sell higher-priced or
eclectic
e·clec·tic

 
adj.
1. Selecting or employing individual elements from a variety of sources, systems, or styles:

an eclectic taste in music; an eclectic approach to managing the economy.



2.
beverages. In Legal Sea Foods' home town of Boston (and other urban areas), wine lists are
higher end
Coordinates:


For other places with the same name, see Billinge.
Higher End or Billinge Higher End is a district of the Metropolitan Borough of Wigan, in Greater Manchester, England.
.
"We have a very mature, strong brand in the Boston and overall Massachusetts market," says Sandy Block, master of wine and vice president of beverage operations at Legal. "In general, urban markets have more extensive wine lists than suburban ones. Airport locations are also toned down." Legal uses 16 wine lists across its 33 restaurants. "But when I came on board in 2004, everything was pretty much the same. I have tailored it more."
BIG FISH
For really huge operators with hundreds of franchised locations, top management is not heavily involved at the local level. Changes often start out at the corporate level, particularly at casual chains. Franchisees then tailor these initiatives or implement ideas that meet their market's needs. These grassroots endeavors are what endears a restaurant to the local populace.
Every six months, Applebee's evaluates its menus on a broad basis. It uses
quantitative analysis
Quantitative Analysis

A security analysis that uses financial information derived from company annual reports and income statements to evaluate an investment decision.

Notes:
to see which drinks on the market are most attractive to different groups of customers, says Jeff Grindrod, owner of Nova Marketing Services.
Chili's, a concept by Dallas-based Brinker International, also uses a "very defined" process, he says. It works with suppliers to develop new drinks, analyze glassware and decide which drink names are right. "They look at it from a national perspective, then take it to individual markets and
tweak
To make minor adjustments in an electronic system or in a software program in order to improve performance. See calibrate.
---

1. tweak - To change slightly, usually in reference to a value. Also used synonymously with twiddle.
it."
[ILLUSTRATION OMITTED]
Whether implemented locally or nationally, a program is only as successful as the people who make it happen. "It may be a particular happy hour or a special or a type of beverage," says Richard Shuey, senior manager of beverage operations for Lenexa, Kan.-based Applebee's. "But almost every success story that comes across my desk is driven by how well they execute."
Applebee's franchisees can print menus with local brands of beer and wine and work with local suppliers and distributors on programs. They also can develop special menu inserts, says Shuey. Local field marketing teams support smaller operators.
Some local initiatives do not involve menus. At Minneapolis, Minn.-based Buffalo Wild Wings, micro marketing is more about promotions and interactive entertainment. Catering to a 25-to 35-year-old, largely male demographic, some locations stage Rock Band nights. Events allow patrons to play a popular air guitar TV video game, says Patrick Kirk, marketing and brand
manger
manger

cattle trough which served as crib for Christ. [N.T.: Luke 2:7]

See : Nativity
. Other franchisees participate in Buzz Time, an
on-screen
on·screen

or on-screen  
adj. & adv.
1. As shown on a movie, television, or display screen.

2. Within public view; in public.
trivia game in which people compete for points on a local and national level. "We're a big national chain," adds Kirk.
"These things help us establish a local feel."
Like many operators, Buffalo Wild Wings promotes local beers and ties them to regional sports teams. "When there is an away game, we might invite people to come watch the local team," says Kirk. "This is separate from our beer of the month promotion." Sports promotions often use
commemorative
com·mem·o·ra·tive

 
adj.
Honoring or preserving the memory of another.

n.
Something that honors or preserves the memory of another.


---
com·mem
glassware.
Regional managers are heavily involved in events, which are
publicized
pub·li·cize

 
tr.v. pub·li·cized, pub·li·ciz·ing, pub·li·ciz·es
To give publicity to.

Adj. 1. publicized - made known; especially made widely known
publicised
via local advertising. Sponsors often include major energy drink companies. "We're a national chain. But there is a lot that can be promoted regionally besides the menu," says Kirk.
RELATED ARTICLE: Y Marks the Spot
Manhattan's East Village is a different place than it was just 10 years ago. Not only has it lost its dangerous edge, it is attracting
hordes
Hordes may refer to:
Social and military structures of nomadic Turkic peoples in the Middle Ages; see:
Golden Horde
Tatar invasions
The miniature war game HORDES
See also
of twenty somethings seeking trendy shopping and entertainment. As for beverages, customers at its many wine bars are anything but middle-aged.
Historically, wine has not had strong appeal among young adults. Offerings were limited to French wines at the higer end and "
rot
rot

(

rot

)
1. decay.

2. a disease of sheep, and sometimes of humans, due to Fasciola hepatica.

---

rot

decay.
gut" offerings at the low end. Young drinkers were reluctant to spend big bucks on products they did not fully comprehend. The younger generation's "drink of entry" typically was beer.
With the growth of wines from Chile, Australia,
New Zealand
New Zealand

(zē`lənd)

, island country (2005 est. pop. 4,035,000), 104,454 sq mi (270,534 sq km), in the S Pacific Ocean, over 1,000 mi (1,600 km) SE of Australia. The capital is Wellington; the largest city and leading port is Auckland.
and other places, consumers now can choose many mid-priced vintages. This has provided a host of opportunities for operators. "These wines represent great value," says Sandy Block, vice president of beverage operations for Legal Sea Foods. "Ten years ago, we had more French wines. But you need to keep up with what's fresh and current, and what's happening in the overall culture."
Tiziana Mohorvic, analyst with Acorn Research in Montrose, N.Y., adds that Generation Y is more likely to have educated, wine-savvy parents than the young adults of years past. "While you can knock a few holes in the theory, there is a correlation between education and wine consumption."
Operators, in turn, have started making what was once a formidable category more approachable for novice wine drinkers. Menus list pairings, and operators are training servers to approach consumers who have varying levels of wine knowledge. "Wine used to be kind of
stodgy
stodg·y

 
adj. stodg·i·er, stodg·i·est
1.
a. Dull, unimaginative, and commonplace.

b. Prim or pompous; stuffy:
," says Mohorovic. "They're taking the fear out of it."
The greater availability of wines by the glass also has prompted experimentationtion among Generation Y. Some chains offer trial" portions. Legal Test Kitchens features wines by the glass as well as 2 ounce pours. This two year-old offshoot of Legal Sea Foods is aimed at 20- and 30 somethings, says Block. Its two locations have a more free-flowing, social
ambiance
am·bi·ance

also am·bi·ence  
n.
The special atmosphere or mood created by a particular environment:

"The noir ambience is dominated by low-key lighting . . .
than the company's core concept. The bar area is larger. Food plates are small and have fun, trendy names such as Nosh and
Refresh
(1) To continuously charge a device that cannot hold its content. CRTs must be refreshed, because the phosphors hold their glow for only a few milliseconds. Dynamic RAM chips require refreshing to maintain their charged bit patterns. See vertical scan frequency and redraw.
. A different but related names ties Test Kitchen to the core brand. Interestingly, the average ticket at Legal Sea Foods and at Test Kitchen is about the same, he adds.
Four years ago, Morton's the Steakhouse enacted a somewhat similar concept called Bar 12.21. The restaurant-within-a-restaurant is located within 45 of the company's 80 locations. Like Test Kitchen, it offers small plates and an environment more conducive to meeting friends. Morton's says that bar sales as a percentage of overall sales have gone from nine percent to as much as 17 percent.

Wine Imports By Country, 1998 - 2008

                   1998             2008            '98/'08
                  Gallons          Gallons          Gallons

Country      (000)    %Share    (000)   %Share  % Chg    ACGR *

Italy        38,702   35.3%    64,400   29.2%    66.4%   5.2%

Australia     8,297    7.6     48,690   22.1    486.8    19.4

France       30,178   27.5     30,321   13.7      0.5     0.0

Chile        12,761   11.6     16,133    7.3      26.4    2.4

Spain         5,596    5.1     13,204    6.0     136.0    9.0

Argentina     3,315    3.0     18,425    8.4     455.8   18.7

Germany       2,675    2.4      7,673    3.5     186.8   11.1

Portugal      2,048    1.9      3,029    1.4      47.9    4.0

All Others    6,159    5.6     18,706    8.5     203.7   11.8

Total       109,730  100.0%   220,581  100.0%    101.0%  7.2%

Note: Data for 1998 for 12 months ending December. Data for 2008 for 12
months ending September.

Source: DISCUS. * ACGR: Annual Compound Growth Rate