Non-discriminatory hiring practices: Arab citizens of Israel.
labor market
labor market

A place where labor is exchanged for wages; an LM is defined by geography, education and technical expertise, occupation, licensure or certification requirements, and job experience
is the result of long years of discrimination in investments, in budget allocations and in employment practices. The two main problems today are (1) the high concentration of Arab men in blue-collar occupations, and (2) the low labor force participation of Arab women. Before
affirmative action
affirmative action,

in the United States, programs to overcome the effects of past societal discrimination by allocating jobs and resources to members of specific groups, such as minorities and women.
can be effective, a number of obstacles need to be removed:
* Discrimination against Arabs in many sectors of the labor market;
* Under-development of physical infrastructure and planning in Arab localities that would support increased employment, such as industrial parks;
* Poor public transportation infrastructure within and between Arab localities;
* A severe lack of day care options--only 5% of Arab infants and toddlers are to be found in day care (Ministry of Industry, Commerce and Employment, 2004; Shtiwee, 2008).
These obstacles stand in the way of increased participation of Arab citizens in the labor market, whether as employees or as entrepreneurs (Hatib Mahmud and Solomon Shimi, 2006). Women are more adversely affected than men, because the obstacles standing in their way make it impossible or economically unfeasible to enter the workforce (See Shtiwee, 2008).
The government has the greatest capacity to remove the above obstacles. It can also hire more Arab employees in its own departments and agencies.
Non-discrimination policy is
conspicuous
con·spic·u·ous

 
adj.
1. Easy to notice; obvious.

2. Attracting attention, as by being unusual or remarkable; noticeable. See Synonyms at noticeable.
in its absence in the private sector. However, very recently, several new initiatives have been taken.
Government anti-discrimination initiatives for Arab Citizens
A. Investment in infrastructure in Arab localities
Since the turn of the century, the Israeli government has been quite active in the area of infrastructure development in Arab localities, but actual accomplishments have been less impressive than drawing-board plans. Below are a few examples:
In 2000, the government approved a 4-year plan for industrial development in the Arab sector (Decision 2467 from October 22, 2000). However, the amounts
expended
ex·pend

 
tr.v. ex·pend·ed, ex·pend·ing, ex·pends
1. To lay out; spend:

expending tax revenues on government operations.

See Synonyms at spend.

2.
amounted to only one-third of the budget
allotted
al·lot

 
tr.v. al·lot·ted, al·lot·ting, al·lots
1. To parcel out; distribute or apportion:

allotting land to homesteaders; allot blame.



2.
to the development of industrial parks, one-fifth of the budget allotted to the development of service and artisan parks, and 65% of the budget allotted to vocational training (Oltzwer, June 2004).
In 2006, a second 4-year plan was announced, to benefit the Arab, Druze and Circassian minorities in the North of the country. The monies allotted were for the planning and development of industrial parks, vocational training, industrial incubators, and the encouragement of new business enterprises. Figures we received from the Director of Minorities in the Office of the Prime Minister for 2006 and 2007 show that all the components of the plan are being implemented, but it is difficult to measure the extent of implementation (Hashem Hussein, head of the Minorities Department in the office of the Prime Minister, personal communication, May 16, 2008). Civil society organizations contend that implementation does not go beyond 75%.
An innovative aspect of the 4-year program that deserves mention here is a program administered by the Ministry of Tourism that involves grants for Druze and Circassian entrepreneurs who set up tourist facilities in their homes (guest houses). The grant is not only for construction but also for marketing and professional training. The program appears to be appropriate for the targeted communities, taking advantage of existing resources to transform them into a source of income.
The office of the Prime Minister and the Ministry of Industry, Commerce and Employment are working to promote the idea of merging industrial parks in Jewish locales with those in Arab locales. Such mergers have a potential for enabling Arab locales to increase their revenues from local taxes, as well as for raising employment levels. The Ministry of Industry, Commerce and Employment offers financial incentives to the management of Jewish industrial parks that cooperate with Arab locales (www.tamat.gov.il). To date, we can cite only one such project, concerning the Bar-Lev industrial park adjacent to the development town of Carmiel. Here, one Arab
locality
1. locality - In sequential architectures programs tend to access data that has been accessed recently (temporal locality) or that is at an address near recently referenced data (spatial locality). This is the basis for the speed-up obtained with a cache memory.
2.
joined three Jewish ones, with the understanding that the latter would receive 25% of the income. It is still too early to evaluate the venture (Interview with Assaf Adiv, director of Maan, March 25, 2008).
B. Vocational training
In the Department of Vocational Training at the Ministry of Industry, Commerce and Employment, Arab citizens are not on the priority list. However, the Department is party to the programs initiated by the office of the Prime Minister. In 2006, a total of 2,890 Arab citizens were enrolled in daytime vocational training courses financed by the ministry (Memorandum, Department of Vocational Training, April 1, 2008). This number represents 31 of all recipients of government-subsidized vocational training that year; however, the total number of persons receiving such training has been drastically cut, from over 40,000 in 2000 to less than 5,000 in 2007.
C. Arab citizens employed in the public service
In 2006, Arab citizens constituted 5.9% of public service employees in Israel (Markovich, 2007). This figure is significantly lower than the goal set by the government for 2006--8.1 %. In its 2006 report, The Public Service Commission found improvement in the recruitment of Arab candidates, but it also found that the pace of improvement was very slow (Awad and Haider, 2008).
According to
according to


prep.
1. As stated or indicated by; on the authority of:

according to historians.



2. In keeping with:

according to instructions.



3.
the organization Sikkuy, the chances of a Jewish candidate getting a job through a government tender are twice those of an Arab candidate (Ibid.).
There are many reasons for this situation: firstly, the unfamiliarity of Arab college graduates with the tenders put out by the public service and their
hesitancy
hes·i·tan·cy


n.
An involuntary delay or inability in starting the urinary stream.
to enter the competition, due to lack of confidence in the transparency of the proceedings (the
proliferation
proliferation

/pro·lif·er·a·tion/ (

pro-lif?er-a´shun

) the reproduction or multiplication of similar forms, especially of cells.prolif´erativeprolif´erous
---
pro·lif·er·a·tion
n.
of "fixed tenders" for candidates who already hold positions within the public service or who have good connections); secondly, the difficulty experienced by the public service in finding appropriate Arab candidates; thirdly, limited cooperation among ministry and department heads in the initiative; fourthly, difficulties experienced by Arab candidates in the written examinations and interviews involved in getting a job in the public service.
Following the recommendations of non-profit organizations, in 2006 an interministerial commission was set up to examine ways of increasing the representation of Arab citizens in public service. A year later, the government put out a tender for a firm that would engage in the
headhunting
headhunting

Practice of removing, displaying, and in some cases preserving human heads. Headhunting arises in some cultures from a belief in the existence of a more or less material soul that resides in the head.
of Arab, Druze and Circassian candidates for public service positions. The firm winning the tender is to set up a center for the location, selection and placement of candidates, as well as a computerized database of qualified job seekers (www.civil-service.gov.il). Moreover, a committee is presently examining the public service examinations, to explore the possibility of adapting them to Arab candidates.
In both the public and private sector, even when the organization adopts a non-discriminatory hiring policy, there are difficulties in implementing the policy among medium range managers.
To tackle this problem, Yaser Awad, who is in charge of affirmative action at Sikkuy, suggests that a bigger effort needs to be made to monitor the decisions designed to increase the representation of Arab citizens in the public service, including the possibility of imposing
sanctions
Sanctions is the plural of sanction. Depending on context, a sanction can be either a punishment or a permission. The word is a contronym.

Sanctions involving countries:
on ministry and department heads who fail to reach
diversification
Diversification

A risk management technique that mixes a wide variety of investments within a portfolio. It is designed to minimize the impact of any one security on overall portfolio performance.

Notes:
Diversification is possibly the greatest way to reduce the risk.
goals (Awad, 2007: 29-32).
D. Boards of directors and Arab employees in Government corporations
Government and mixed government/private corporations constitute a significant element in the Israeli economy; in 2006, they employed 64,019 persons--about 2.7% of the total employees (Report of the Government Companies Authority for 2006, website (www.civil-service.gov.il). In 2003, Arabs were represented on the boards of directors of 33 out of the 116 government corporations, and they constituted 5.9% of members of directorates (Awad, 2007: 20). By February 2008, Arabs constituted 10% of members of directorates (Zohar Sher, deputy director of the Government Companies Authority, memorandum, February 7, 2008).
The representation of Arab employees among rank and file employees of government corporations is lower than that within boards of directors: according to an estimate made by Sikkuy in 2004, Arab employees constituted only 0.7% of the employees, and most of them--324 in total--were employed in low-level posts (Sikkuy, 2007). Another check, done in 2006, found that Arab employees constituted only 0.6% of employees (Stern and Sinai, March 30, 2008).
Government corporations interested in hiring Arab employees find ways of locating Arab workers. An example was set by the Israel Electric Company in 2006, when it instituted affirmative action hiring practices, under which it placed want ads in Arab-language newspapers that cited a preference for workers from minority groups. The strategy worked: over the last two years, Arabs have constituted between seven and eight percent of new hires. This contrasts with the total representation of Arab employees at Israel Electric--1.5%--a figure that reflects the absence of affirmative action in previous years.
E. Arabs in the courts
The proportion of Arab citizens employed in the Israeli courts is higher than the proportion employed in public service, despite the fact that the Public Service Law (Appointments) does not apply to judges.
Still, that proportion is quite low, considering the size of the Arab population in Israel and the large number of law school graduates. Figures for 2007 show that among 561 judges serving in Israeli courts, 35--or 6.2%--were Arabs. Among court management positions, 3% are held by Arabs (Awad and Haider, 2008: 19) Not one Arab is to be found in the committee that selects judges. In April 2003, the first Arab judge, Salim Jubran, was appointed to the Supreme Court (Dichter and Ghanem, 2003).
On March 12, 2006, at the request of the Ministry of Justice, the government made a decision with regard to the fair representation of clerks in the Ministry of Justice.
Forthwith
Immediately; promptly; without delay; directly; within a reasonable time under the circumstances of the case.
---




forthwith

adv. a term found in contracts, court orders, and statutes, meaning as soon as it can be reasonably done.
, 10% of
aspiring
as·pire

 
intr.v. as·pired, as·pir·ing, as·pires
1. To have a great ambition or ultimate goal; desire strongly:

aspired to stardom.



2.
attorneys clerking in the Ministry were to be Arabs, Druze, Circassians or Ethiopian Israelis. A tender published by the Ministry of Justice on October 14, 2007, indicates the establishment of a database of candidates from minority groups (wwwJustice.aov.il).
F. Arabs in higher education
Affirmative action in the Israeli academy is limited to student enrollment and a few MA programs in areas in which there is a shortage of Arab professionals. It is not applied to faculty appointments. The Council for Higher Education, the body responsible for higher
education in Israel
Education in Israel is an important part of life and culture in Israel. Israel has a developed and comprehensive education system, reformed over the years to adhere to secular trends in education.
, prohibits discrimination, but it has no requirements regarding adequate representation or affirmative action on the part of institutions of higher learning. The figures demonstrate a situation of severe under-representation: Arabs constitute no more than one percent of university teachers and a
negligible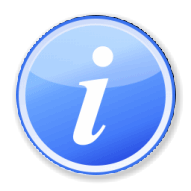 This article or section is written like a personal reflection or and may require .
Please [ improve this article] by rewriting this article or section in an .
percentage of management (Blachman, 2006).
In 2002, the Planning and Budgeting Committee of the Council for Higher Education discussed the promotion of higher education among Arabs (Council for Higher Education, 2002) including the financing of scholarships for Arab doctoral students and their integration into the faculty. The recommendations are being implemented at a slow pace. Today there is a scholarship program, Ma-of, implemented in cooperation with the Kahanoff Foundation, that subsidizes the hiring of scientists excelling in their studies at universities and public colleges, at the rate of 4-6 for each graduating class (website of Council for Higher Education (www.che.org.il). Affirmative action legislation may prove stigmatizing to Arab candidates for university faculty positions, but there is definitely a need for a systematic plan to increase the proportion of Arab scholars employed by Israeli universities.
The private sector and non-discriminatory hiring of Arab citizens
Figures on the employment of Arab citizens of Israel in private corporations and businesses are not available and even organizations working with employers, such as Kav Mashveh, are experiencing difficulties obtaining data on rates of employment. This is due, first and foremost, to the lack of awareness on the part of the private sector regarding the issues of adequate representation and affirmative action. The few figures that do exist represent only college graduates.
A. Arab employees in the private sector
The only available figures are from the rankings of Maala.
In 2007, 3.6% of persons employed by companies participating in Maala ranking were Arabs. Corporations that participate in the ranking include the main banks, leading insurance companies and large manufacturing firms.
The Maala figures for 2006 provided a breakdown: 49 companies were ranked: the proportion of Arab employees in private and government companies was 5.3% and that in the companies that trade on the stock exchange, 1.1% (www.maala.ora.il).
The public sector--not the private one--is the main employer of Arab college graduates: in 2004, 70% of employed Arab college graduates worked in the public sector (Levy, 2006).
1. Arab college graduates employed in the private sector
The banks--a growing sector of the economy--employ Arabs mainly in the branches located in Arab cities and towns. However, they have also begun to employ Arabs in their central offices. Yet, most positions open to Arab workers are for tellers and reception clerks. Arab workers are less likely to advance within the bank, compared to their Jewish counterparts (Katane, Ibrahim, deputy director-general of Kav Mashveh, interview, June 13, 2008, Tamir Irit, director-general of Kav Mashveh, interview, October 5th, 2008).
The same problem of a glass ceiling exists in the Cellular Phone companies, which declare publicly that they promote employees from within the company to senior positions. They recruit many Arab workers as sales representatives and receptionists; however, Arab workers find it extremely difficult to get promotions and are not represented at all at medium and senior levels. (Tamir, Irit, ibid.).
The hi-tech industry--the flagship of the Israeli economy--employs about 9.2% of employed persons, but only about 3% of Arabs in the Israeli labor market (Awad, 2007: 40; Katane,
op cit
Op Cit Opere Citato

(Latin: In the Work Mentioned)
.). Approximately 300 Arab engineers are employed in hi-tech, some 150 of them in the Intel Development Center in Haifa and some 50 at the Amadocs Center in the
Galilee
Galilee

(găl`ĭlē)

, region, N Israel, roughly the portion north of the plain of Esdraelon. Galilee was the chief scene of the ministry of Jesus.
. (Dailymaily.7/10/08 www.pc.co.il). This
disparity
dis·par·i·ty

 
n. pl. dis·par·i·ties
1. The condition or fact of being unequal, as in age, rank, or degree; difference:

"narrow the economic disparities among regions and industries"
had been recognized and there several initiatives to train Arab university graduates in hi-tech professions and assure them of job placements.
The hi- tech industry appears to be a promising area of affirmative action development, for several reasons. Firstly, the industry is constantly in search of talent; secondly, the industry is involved with international corporations which are familiar with and
receptive
receptive

/re·cep·tive/ (

re-cep´tiv

) capable of receiving or of responding to a stimulus.
to the international agenda of diversification. Finally, there is clear economic logic to training Arab workers as an alternative to
outsourcing
(1) Contracting with outside consultants, software houses or service bureaus to perform systems analysis, programming and datacenter operations. Contrast with insourcing. See netsourcing, ASP, SSP and facilities management.
work outside of Israel.
2. Arab college graduates employed in manufacturing
Most of the Arabs employed in manufacturing are blue-collar workers. In recent years, an awareness has developed regarding the need to integrate Arabs into the higher echelons of society. This is evidenced in several new initiatives.
Another new initiative to promote the employment of Arab citizens in manufacturing is Kav Mashveh (Employers' Coalition for Equality for Arab College Graduates). Kav Mashveh was set up at the end of 2007 by the Israel Manufacturers' Association, Sikkuy, chambers of commerce, the Israel Bar Association, the Association of
Certified
See certification.
Accounts in Israel, the Israel Hotels Association, the Arab Follow-up Committee, the Association of Banks in Israel, the Abraham Fund Initiatives, the Kahanoff Foundation, the Landa Fund, and the
UJA
UJA United Jewish Appeal
UJA Union des Jeunes Avocats

(French)


UJA Universal Jet Aviation
Federation of New York--with the aim of promoting the integration of Arab college graduates into the private sector, in positions suitable for their qualifications. The organization is housed at the Manufacturers' Association and is also funded by the Association, by private foundations and by the office of the Prime Minister. Kav Mashveh operates as a placement organization: on the one hand, it provides vocational training and coaching for job-seeking skills, and on the other, it works to promote diversification in hiring in the private sector (Ibrahim Kataneh, deputy director, interview, April 13, 2008). Kav Mashveh adopted a model that was originally developed by civil society organizations--individual coaching and follow-through, adapting training to individual needs, and monitoring integration at the workplace. As of November 2008, Kav Mashveh has a pool of 200 graduates and a pool of 130 employers offering some 300 positions. (Tamir, Irit, op cit).
A third initiative, Tsofen Elite Technologies Centers, is a non-profit organization founded by business people and persons from the hi-tech field; its aim is to step up the hiring of Arabs in hi-tech firms. It sets up multi-cultural centers in Arab population centers in the Galilee, and it provides Arab college graduates with information about the demands and culture of the hi-tech industry. The declared goal of Tsofen is to increase the number of Arab engineers in the hi-tech industry, from 300 to 1,300 (www.tsofen.org).
Another new initiative, The Arab-Israeli center for Hi Tech and Technology, was established in Nazareth to provide hi-tech training to university graduates in sciences and math and to assist in their placement, in cooperation with Kav Mashveh.
3. Arab managers in the private sector
A 2005 estimate puts the number of Arabs employed in the private sector in jobs defined as senior managerial positions at 2,500, and the number of
Jews
Jews

[from Judah], traditionally, descendants of Judah, the fourth son of Jacob, whose tribe, with that of his half brother Benjamin, made up the kingdom of Judah; historically, members of the worldwide community of adherents to Judaism.
at 100,000 (Awad, 2007: 42).
Two obstacles stand in the way of Arabs interested in managerial positions in the private sector. The first is the fact that the way to management passes through social and personal networks from which members of minority groups are usually excluded. The second is the common tendency in Israel to give preference to retired army officers for managerial positions. Officers are considered experienced in managing large systems and in implementing large-scale projects; thus they are "natural" candidates for senior management. This tendency has the effect of excluding Arab candidates.
4. Arab citizens in the media
The integration of Arab citizens into the media could help to fight prejudice and discrimination, because of the public exposure they would receive. In the past, the media in Israel was largely public; today it is mostly private. However, the growth and
privatization
privatization:

see nationalization.
---
privatization

Transfer of government services or assets to the private sector. State-owned assets may be sold to private owners, or statutory restrictions on competition between privately and publicly owned
of the media did not lead to a greater integration of Arab citizens into the Hebrew media: in 2006, there were no more than six Arab newscasters (http://sf.tapuz.co.il/article.391-1-2786-23753). Most of the Arabs employed in the media work in the Arab media. More are employed in internet and local newspapers, but even there their numbers remain small. According to a survey conducted by the non-profit "Agenda," a total of 25 Arabs are employed in the mainstream Hebrew media, in all positions (Kristal, Ynet, October 21, 2007).
According to one recent source, the proportion of Arab journalists employed in the Hebrew media, both national and local, is no more than 0.3% of the total number of journalists (Lensky, October 11, 2007, "The Marker," Haaretz). In 2000, the Citizens' Accord Forum between Jews and Arabs in Israel, composed of Jewish and Arab business people, was organized to promote affirmative action in employment by, among other activities, providing scholarships and training for young Arabs in the field of communications.
In 2007, the Keshet TV Channel initiated a project whose purpose was to train Arab professionals.
5. Changing selection processes in hiring through adaptation of culturally sensitive entry exams and interviews
An important result of the new activity to promote the hiring of Arab university graduates is the recognition that entrance exams and interviews pose a major obstacle for Arab candidates, not only in the public sector but also in the private sector and among manpower and placement agencies. Sikkuy and Kav Mashveh are at present part of a team working with resource managers and manpower agencies to study and adapt selection processes. This is a promising initiative that can enhance the scope of Arab applicants, who in the past have had bad experiences with the selection process.
6. The role of government incentives in promoting diversity in the private sector
Employment initiatives taken by the Ministry of Industry, Trade and Employment include incentives for employers in the
periphery
periphery

/pe·riph·ery/ (

pe-rif´er-e

) an outward surface or structure; the portion of a system outside the central region.periph´eral
---
pe·riph·er·y
n.
1.
of Israel who hire Arab workers--whole or partial sponsorship of hiring costs for a limited period of time. In the past, this initiative was implemented successfully in the case of Soviet scientists immigrating to Israel, yet found to be stigmatizing in the case of Ethiopian immigrants with regard to media positions.
For Arab workers, the initiative was not successful in the Negev, but worked well in Northern Israel. This is especially true for employers hiring a group of minority workers or establishing a branch in Arab localities. The initiative came to an end during 2008; according to Kav Mashveh director Irit Tamir, its renewal is necessary in order to boost the hiring of Arab candidates.
Civil society and non-discriminatory hiring of Arab citizens
Civil society organizations are most active when it comes to antidiscrimination and affirmative action work. Some of these non-profits focus on advocacy and the promotion of better social policies, and others run direct services. Most of the organizations try to combine the two types of activity in their work.
A. Advocacy organizations
Sikkuy, The Association for the Advancement of Civic Equality in Israel
Sikkuy monitors the employment situation of Arab citizens of Israel and public policy regarding the employment of Arab citizens; it also engages in advocacy. Sikkuy publishes an annual report on the representation of Arab citizens in the public service sector, government corporations, and among local authorities. Members of the organization lobby business leaders in order to promote affirmative action and more flexible hiring practices. Sikkuy has a database containing the
curriculum vitae
curriculum vitae

CV, resume Medical practice A formal listing of a person's professional education, objectives, work history, including location and dates of service at a particular hospital, health care facility, university, the role filled at the time of service,
of 130 Arab college graduates and an internet column that publishes want-ads. Sikkuy is one of the most active organizations working to put the issue of
inequality
inequality,

in mathematics, statement that a mathematical expression is less than or greater than some other expression; an inequality is not as specific as an equation, but it does contain information about the expressions involved.
in employment on the government and public agendas.
Adalah, the Legal Center for Arab Minority Rights in Israel
Adalah works through the courts to reduce structural inequality between Jews and Arabs in Israel. Its most important achievement, perhaps, was the verdict it received following a Supreme Court petition concerning the criteria for
bestowment
be·stow

 
tr.v. be·stowed, be·stow·ing, be·stows
1. To present as a gift or an honor; confer:

bestowed high praise on the winners.



2.
of the status of "national priority area," which involves benefits in the area of education. In the past, the criteria discriminated against the Arab population of Israel: very few Arab localities were considered national priority areas. The case, which dragged on for eight years, ended in a positive verdict in 2006 mandating that the criteria for national preference be egalitarian and that they be set down in basic legislation. Adalah also does considerable work on employment issues.
Mossawa Center
The Mossawa Center works on behalf of the social and economic rights of Arabs in Israel in general, and workplace rights and economic development in particular. Mossawa focuses on advocacy. The Center was also a party to the creation of a monitoring committee on the implementation of the Amendment to the Public Service Law (Appointments). It fights against discrimination in the labor market, and it has a website that names/blames firms that refuse to hire Arabs. It also works to abolish the criterion of army service as a
prerequisite
pre·req·ui·site

 
adj.
Required or necessary as a prior condition:

Competence is prerequisite to promotion.



n.
for hiring.
Kayan Feminist Organization
Kayan works to
empower
empower

verb To encourage or provide a person with the means or information to become involved in solving his/her own problems
Arab women, especially in the field of employment. Its activities include encouraging development policies that will enable Arab women to work outside of the home, organizing empowerment courses for women on employment issues, and legal aid for workplace rights. The organization recently published a report on the mobility problems of Arab women--problems that have a direct and adverse effect on their labor force participation.
Sawt el-Amel--The Laborer's Voice
Sawt el-Amel focuses on legal aid and advocacy on behalf of workers and unemployed persons in the North, mainly Arabs. Sawt el-Amel also works for changes in the terms of entitlement for social security benefits that
discriminate
dis·crim·i·nate

 
v. dis·crim·i·nat·ed, dis·crim·i·nat·ing, dis·crim·i·nates

v.intr.
1.
a.
against Arab workers. The organization was one of the non-profits that monitored implementation of the Mehalev program in the North of the country, focusing especially on Arab women. Sawt el-Amel also operates a forum for Arab women in the area of employment.
l'Lam--Media Center for Arab Palestinians in Israel
Ham works in the specific area of communications. Its activities include the training of Arab media people and their integration into mainstream radio stations and TV channels.
Ma'an--Forum for Bedouin
Women's Organizations
This is a list of women's organisations. International

International Association of Charity - Worldwide Catholic charitable organization for women (founded 1617)
Relief Society - Worldwide charitable and educational organization of LDS women (founded 1842)
in the Negev
Founded in 2000, this coalition of women from twelve organizations in the Negev engages in advocacy and publishes periodic reports on women's employment issues in the Negev.
Additional civil society organizations working on employment issues
The seven organizations described above: Sikkuy, Adalah, Mossawa, Kayan, Sawt el Amel, l'Lam, and Ma'an--focus on improving employment policies and defending the rights of Arab workers.
There are additional organizations in Israel that engage in activities on behalf of Israeli workers in general, but devote special attention to Arab workers. A partial list of those organizations includes Kav Laoved , the
Association for Civil Rights in Israel
The Association for Civil Rights in Israel (Hebrew: האגודה לזכויות האזרח בישראל
, Itach--Women Lawyers for Social Justice, Yedid--the Association for Community Empowerment, and the
Adva Center
Adva Center is a non-partisan, action-oriented Israeli policy analysis center.

Adva is the Hebrew word for ripple. It was founded in 1991 by activists from three social movements: the movement for equality for Mizrahi Jews, the feminist movement, and the movement for equal
.
Kav Laoved is one of the oldest non-profits working in the area of workers' rights; it focuses on marginal groups, including Palestinian workers, Arab workers, foreign
migrant
mi·grant

 
n.
1. One that moves from one region to another by chance, instinct, or plan.

2. An itinerant worker who travels from one area to another in search of work.

adj.
Migratory.
workers, and workers employed by perm-temp agencies.
The Association for Civil Rights in Israel concentrates on legal action and legal advocacy. Among other issues on its agenda is the right to equality of opportunity. The Association was a pioneer in anti-discrimination
litigation
An action brought in court to enforce a particular right. The act or process of bringing a lawsuit in and of itself; a judicial contest; any dispute.

When a person begins a civil lawsuit, the person enters into a process called litigation.
on behalf of Arab citizens of Israel and has achieved quite a number of important precedents.
Itach engages in legal activity and advocacy in the field of employment. It provides legal aid and consultation and has mixed Jewish-Arab women's groups.
Yedid operates rights and empowerment centers for low-income Israelis throughout the country, including Arab localities.
The Adva Center monitors inequality in general, including in the area of employment. Most of its reports devote considerable attention to the situation of Arab citizens.
Two coalitions of diverse organizations working together on workplace issues also deserve mention: The Forum for the Enforcement of
Labor Rights
Labor rights or workers' rights are a group of legal rights and claimed human rights having to do with labor relations between workers and their employers, usually obtained under labor and employment law.
and The Women's Budget Forum. The 2007 program of the latter coalition focused on advocacy to remove obstacles standing in the way of employment opportunities for Arab women
B. Organizations Providing Services
Alongside the above organizations, whose major focus is on policy advocacy, individual advocacy or legal work, there are civil society organizations that focus mainly on providing direct services. These non-profits conduct employment projects, either on their own or as sub-contractors for Tevet. Their importance is growing, in light of the
downsizing
(1) Converting mainframe and mini-based systems to client/server LANs.

(2) To reduce equipment and associated costs by switching to a less-expensive system.
---

(jargon) downsizing
going on in the Ministry of Industry, Commerce and Employment, which includes a downsizing of vocational training programs.
Maan--Workers' Advice Center
Maan strives to find work placements for Arab men and women. It focuses on blue-collar workers and workers in the service industries. It also does intensive lobbying for the hiring of Arabs in agriculture and construction, instead of hiring migrant workers from abroad. Since 2005, Maan has been serving as an
intermediary
Intermediary

See: Financial intermediary

---



intermediary



See financial intermediary.
between Jewish farmers and Arab agricultural workers, mainly females. The basic strategy of the organization is to recruit workers for employers, in exchange for decent working conditions. Maan works to empower Arab women at the
workplace, using a model similar to that employed by other non-profits (see below): concentrating on traditional crafts and turning them into a source of livelihood through the creation of small businesses and cooperatives.
Al Ahali Center for Community Development
Al Ahali, situated in the Galilee, works for the development of Arab agriculture, to make it a viable source of income. AI Ahali founded an association of Arab farmers, the aim of which is to upgrade their products and production. AI Ahali also works with women employed in agriculture. The focus is on creating small businesses involving traditional agricultural products, like
olive oil
olive oil,

pale yellow to greenish oil obtained from the pulp of olives by separating the liquids from solids. Olive oil was used in the ancient world for lighting, in the preparation of food, and as an anointing oil for both ritual and cosmetic purposes.
and herbs.
Jewish-Arab Center for Economic Development
The Jewish-Arab Center works to promote business enterprises. For example, the Center organized--in conjunction with the Rahat branch of Yedid--a course for the encouragement of employment and entrepreneurship among young women. The Center also works to foster networking among Jewish and Arab business people. In 1999 it established a club for Arab business persons, which today operates as a separate non-profit organization. It recently established an association of Jewish and Arab businesswomen, called Yasmin, whose purpose is to provide support and empowerment. Today, the activities of Yasmin involve 300 women.
Economic Empowerment for Women
Economic Empowerment operates a project
entitled
en·ti·tle

 
tr.v. en·ti·tled, en·ti·tling, en·ti·tles
1. To give a name or title to.

2. To furnish with a right or claim to something:
"A Business of Her Own," in which--in conjunction with the Mati Centers, local social service departments and other non-profit organizations--it conducts empowerment courses, runs a micro-finance program, and mentors women who wish to open small businesses. The project is intended for poor women with limited education and funds. The model used by Economic Empowerment, which encourages the creation of small businesses to reduce poverty, has been implemented with success in many parts of the world. It has many advantages--it makes use of traditional skills and includes the option of working at home--along with disadvantages--it is unstable and extremely sensitive to market fluctuations. The level of income derived from small businesses is quite low, often less than the minimum wage. Thus, while small businesses
lessen
less·en

 
v. less·ened, less·en·ing, less·ens

v.tr.
1. To make less; reduce.

2. Archaic To make little of; belittle.

v.intr.
To become less; decrease.
women's dependence on government aid, they do not necessarily improve women's standard of living. Economic Empowerment advocates for a government micro-finance instrument suitable to women, especially Arab women who are
ineligible
in·el·i·gi·ble

 
adj.
1. Disqualified by law, rule, or provision:

ineligible to run for office; ineligible for health benefits.



2.
for ordinary bank loans.
Mahut Center--Information, Guidance and Employment for Women
Mahut Center conducts workshops and training courses for women seeking employment. Its model involves not only training but also empowerment workshops, job placement, and individual monitoring before and after-job placement. Mahut Center focuses on poor women, Arab women and women over the age of forty.
Negev Institute for Strategies of Peace and Development and Ajeek Arab-Jewish Center for Equality, Empowerment and Cooperation
The Negev Institute advocates for developing the Negev and for
peacemaking
Peacemaking


See also Antimilitarism.

Agrippa, Menenius

Coriolanus's witty friend; reasons with rioting mob. [Br. Lit.: Coriolanus]

Antenor

percipiently urges peace with Greeks. [Gk. Lit.
between Jews and Arabs on a grassroots level. One of its projects is Ajeek, which focuses on economic empowerment and community development for Bedouins in the Negev. Under the
auspices
aus·pi·ces 1  
n.
Plural of auspex.


---
auspices


Noun, pl

under the auspices of with the support and approval of [Latin auspicium augury from birds]

Noun
of the Ministry of Industry, Commerce and Employment and the JDC, the Negev Institute/Ajeek conducted an employment survey of Bedouins in the Negev. Ajeek serves as a sub-contractor of Tevet, conducting, among others, vocational training courses for Bedouin women, establishing a club for Bedouin businesswomen, and setting up a cooperative for Bedouin farmers.
Sidrih for the Promotion of Women and Family in Arab Bedouin Society in the Negev
Sidrih is a local initiative in the Bedouin town of Lakia. Since 1991, it has been operating a
weaving
weaving,

the art of forming a fabric by interlacing at right angles two or more sets of yarn or other material. It is one of the most ancient fundamental arts, as indicated by archaeological evidence.
workshop for women. Recently the workshop has added the making of traditional
jewelry
jewelry,

personal adornments worn for ornament or utility, to show rank or wealth, or to follow superstitious custom or fashion.

The most universal forms of jewelry are the necklace, bracelet, ring, pin, and earring.
to its repertoire.