Negara Brunei Darussalam: obituary 2008.
The most remarkable Bruneian who died during 2008 was Yang Amat Mulia Pengiran Dipa Negara Laila Diraja Pengiran Haji Abdul Momin bin Pengiran Haji Ismail, a ceteria who served as a Menteri Besar (Chief Minister) from 1970 until 1982. Dato Abdul Wahab bin Mohammad was a headmaster involved in the dakwah movement. Haji Butir bin Serudin was an actor, whilst Haji Sawai bin Rajab was a prize-winning writer. The local Chinese community mourned the loss, in particular, of YD Pehin Bendahari Cina Kornia Diraja Awang Ng Teck Hock (1928-2008). Among women, mention might be made of Datin Kamaliah Suhaimi, widow of the first State Mufti of Brunei/NBD.
Further afield, several notable Southeast Asians with
NBD
NBD Next Business Day
NBD National Bank of Dubai

(United Arab Emirates)


NBD No Big Deal
NBD Network Block Device

(Linux)


NBD Nucleotide Binding Domain
NBD New Business Development
connections were lost to the world in 2007-8, notably ex-President Haji Mohamed Suharto of Indonesia and his foreign minister, Bapak Ali Alatas.
The history profession suffered the loss of Professor Mary Turnbull (1927-2008), and Lady Peel, wife of a former British Resident in Brunei, died during 2008.
The usual platoon of British military personnel departed the scene. From the Revolt/Confrontation Era, one might spotlight here Colonel William George, "Charlie" McHardy (1920-2008) and Lieutenant-Colonel Digby-Jeremie Willoughby (1934-2007). From an earlier era Lieutenant-Commander
Ian Edward Fraser
Ian Edward Fraser VC, DSC (1920-) is an English diving pioneer and recipient of the Victoria Cross, the highest and most prestigious award for gallantry in the face of the enemy that can be awarded to British and Commonwealth forces.
(1920-2008) was awarded the Victoria Cross for a submarine raid on Japanese-occupied Singapore in July-August 1945 from his base at Labuan.
Two prominent sporting figures were lost: Thomas Richard Butcher was "Mr Tennis" in the sultanate for half a century while Mr Lakshman de Alwis, who died in a bomb blast in his Sri Lankan homeland, was a successful athletics coach.
The highly distinguished Australian lawyer, Athoi Moffitt, was a last-minute entry.
The remainder of this paper comprises obituary notices in alphabetical order. The entries are in most cases a starting point for further research rather than a substitute for it. A list of abbreviations is provided towards the end of the article along with a short bibliography of source material.
Alphabetical Listing
ABDUL MOMIN bin Pengiran Haji Ismail, Yang Amat Mulia Pengiran Dipa Negara Laila Diraja [cr 1970] Pengiran Haji (d 2008). Brunei/NBD nobleman, civil servant, diplomat and legislative councillor; returned to the mercy of Allah on Saturday 17 May 2008, aged eighty; survived by a widow, a son, and three daughters; buried in Telanai Muslim cemetery; in the afternoon of the same day HM Sultan Hassanal Bolkiah visited the family residence in order to convey His Majesty's "deepest condolences" in person (
BTO
BTO British Trust for Ornithology
BTO Business Technology Optimization
BTO Bachman Turner Overdrive

(band)


BTO Business Transformation Outsourcing
BTO Build-Transfer-Operate
BTO Brutto

(German: Gross [quantity])
Su. 18.5.2008).
Nominated member of the revived Legislative from Monday 6 September 2004 (21 Rejab 1425) until his death (GBOW ON F.10.9.2004;
BBO
BBO Board of Bar Overseers
BBO Bridge Base Online
BBO Beta-Barium Borate
BBO Billion Barrels of Oil
BBO Best Bid Offer
BBO Big Bang Observer

(NASA)


BBO Buy-Build-Operate
BBO Bureau Beleidsbeïnvloeding Ontwikkelingssamenwerking
Th. 1.9.2005; PB 15.3.3006:2; PBKK 22.3.2006:5 *; BBO M. 12.3.2007; BTO Su. 18.5.2008).
A nobleman raised to ceteria rank as
YAM
yam,

common name for some members of the Dioscoreaceae, a family of tropical and subtropical climbing herbs or shrubs with starchy rhizomes often cultivated for food. The largest genus, Dioscorea, is commercially important in East Asia and in tropical America.
Pengiran Dipa Negara on 25 June 1970; previously styled "YB Pengiran [Dato Paduka]" (
BGG
BGG Board Game Geek

(website)


BGG Big Green Gathering

(UK)


BGG Briggs & Stratton Corporation

(stock symbol)


BGG Business Graphics Group
25.7.1970:166; see also Brown 1970:199, No 18).
Sub-ceteria awards as at 1975: DK
DSNB
DSNB Department Store National Bank
DSNB Data Set Name Block
MVO
MVO Montserrat Volcano Observatory
MVO Member of the Royal Victorian Order
MVO Mean-Variance Optimization
MVO Motor Vehicle Operator
MVO Musta Veenuse Ordu

(Estonian)


MVO Money Value Only
MVO Male Voice-Over
MVO Market Value Opinion
PHBS
POAS
POAS Principal Officials Accountability System

(Hong Kong)


POAS Pee On A Stick

(home pregnancy test)


POAS psychological operations automated system

(US DoD)


POAS Poop On A Stick
PJK
PJK Patrick Joseph Kennedy

(US politician)
(BAR 1975:448).
Joined the Brunei government service in 1946 (BB 3.6.1972:32). Acting DO Belait, August 1958 to 29 September 1959 (BGG 24.10.1959:214). DO Belait, 1963-9 (BGG 19.1.1963:20; BB 3.6.1972:32). Acting State Secretary, 23 July 1969, whilst Dato Mohd Taib was on leave (BGG 9.8.1969:210). Resumed as DO Kuala Belait, 2 September until 1 October 1969 (BGG 11.10.1969:268).
State Secretary, Brunei, April 1970 to May 1972. Menteri Besar, Brunei, May 1972 to August 1981 (Eusoff Agaki 1991:238-9).
High Commissioner of NBD to Malaysia (PB 25.10.1989:32; PB 12.12. 1990:4). Doubled as non-resident High Commissioner to India (PB 12.12.1990:4;
PBA
PBA Professional Bowlers Association
PBA Palm Beach Atlantic University

(West Palm Beach, Florida)


PBA Partial-Birth Abortion
PBA Philippine Basketball Association
PBA Public Broadcasting Atlanta

(Georgia, USA)
10.2.1993:6); presented his letters of appointment to President R Venkataraman, 24 November 1990 (PB 12.12.1990:4). Ambassador of NBD to the USA (PB 10.5.1995:16). Permanent Representative of NBD at the UN (PB 6.6.1994:10: PB 4.10.1995:12: PB 11.10.1995:13).
Alternative usage: "Momin" (instead of "Abdul Momin").
ABDUL WAHAB bin Mohammad, Dato Paduka |cr 1988| Awang Haji (d 2008). Brunei/NBD teacher, headmaster, and Islamic religion expert; died in the early morning of 18 January 2008 at his house in Kampong Keriam, Tutong District, aged ninety-six; buried at Bukit Bendera; survived by his widow, Datin Hajjah Rahmah binti Haji Basri, and fifteen children, comprising six sons and nine daughters (BBO Sa. 19.1.2008).
Tokoh
agama
a·ga·ma

 
n.
Any of various small, long-tailed, insect-eating lizards of the family Agamidae, found in the Old World tropics.


---

[American Spanish, of Cariban origin.]

Noun 1.
(Anugerah Bakti Hijrah 1421/2000); aged eighty-seven at the time. The prize comprised B$10,000 in cash, plus a certificate, a souvenir (cenderamata), and lifetime free medical treatment in a first-class ward at any government hospital in the sultanate (PBA 19.4.2001:1*). Hari Guru Special Award, 2002 (BBO Tu.24.9.2002; h14.htm).
Member of the Islamic Religious Council of Brunei/NBD, 1981-9.
DPMB
DPMB Don't Pass Me By

(Beatles song)


DPMB Defense Programs Management Board
1988, POAS 1982, PJK 1956. Pingat Guru Berjasa (awarded by the PGGMB in about 1989).
Born at Kampong Panchor Papan; educated at Tutong Malay School (from 1924). Teacher, 1930-68, serving at his alma mater in the ulu Belait: and in Brunei-Muara District. Retired in January 1968 as a headmaster. Also held adult Islamic religious education classes at his own home, 1958-68; and, at his own expense, erected a balai ibadat in 1970 for the teaching of the Quran and dikir.
ADAMS, Rear-Admiral John Harold (1918-2008). Rear-Admiral Adams was a British officer who served in the Royal Navy from 1936 until 1968 (MVO nd, CB 1968). For our present purposes he is most notable as the Commander of HMS Albion between May 1964 and January 1966, i.e. the core of the Confrontation Era. (1)
Born on 19 December 1918; died on 3 November 2008; "a highly successful captain of a commando carrier during the Indonesian confrontation in the 1960s, which confirmed him to be on course for the highest rank; but he was then sacked for maintaining that the Navy should not scrap aircraft carriers; his conviction, based on his own experience, was later proved correct" (DT M. 10.11.2008:28).
"Albion arrived in the Far East Fleet during the
throes
throe

 
n.
1. A severe pang or spasm of pain, as in childbirth. See Synonyms at pain.

2. throes A condition of agonizing struggle or trouble:

a country in the throes of economic collapse.
of konfrontasi. He sent two flights of Wessexes [helicopters] to bases in Sarawak and Borneo [sic] to support marine and army patrols on the Indonesian borders. Adams's Albion had the knack of being wherever there was a crisis. The demand for her services and the wide range of her operations over thousands of miles of ocean had convinced him of the versatility of such ships by the time he was relieved of his command by Captain Godfrey Place VC. Adams was appointed the service's youngest rear-admiral" (DT M. 10. I 1.2008:28, telescoped).
Educated at Glenalmond College, Perthshire. Ended his career as Assistant Chief of Naval Staff(Policy), Ministry of Defence, UK; dismissed by
Admiral of the Fleet
Ad·mi·ral of the Fleet

 
n. In both senses also called Fleet Admiral.
1. The highest rank in the U.S. Navy, equivalent to General of the Army.

2. One who holds this rank.
Sir Varyl Begg, 1968. Twice married; 1s (deceased) + 2s 2d (DT M.10.11.2008:28).
ALI ALATAS, Bapak (1932-2008). Bapak Ali Alatas, who died in Singapore on 11 December 2008, served as Indonesia's foreign minister from 1988 until 1999; survived the fall of President Suharto in May 1998, but not that of President Habibie in O (October 1999. He was also a UN envoy and had worked as an advisor to the Indonesian President since 2003 (
BBSO
BBSO Big Bear Solar Observatory

(Big Bear City, CA)
14.12.2008).
Visitor to NBD, April 1988 (Abu Bakar
Hamzah
Hamzah is an Arabic name that is used throughout the Muslim world.
Hamza ibn Abd al-Muttalib, noted Sahābi
Prince Hamzah of Jordan
Hamza (singer)
Abu Hamza al-Masri, Egyptian cleric in the United Kingdom
Hamzah Shehatta, Saudi poet
1989:103); granted an Audience of HM Sultan Hassanal Bolkiah,
INI
See INI file.
, 7 April 1988 (
BDS
BDS


abbr.
Bachelor of Dental Surgery


---
BDS

Bachelor of Dental Surgery



BDS

n abbr (= Bachelor of Dental Surgery) → título universitario



BDS
1988:144); re-visited
BSB
BSB Backstreet Boys
BSB Bayerische Staatsbibliothek
BSB British Superbikes

(motorcycle racing series)


BSB Bachelor of Science in Business
BSB Bandar Seri Begawan

(capital of Brunei)
, July 1989, for the twenty-second meeting of
ASEAN
ASEAN:

see Association of Southeast Asian Nations.
---
ASEAN
in full Association of Southeast Asian Nations

International organization established by the governments of Indonesia, Malaysia, the Philippines, Singapore, and Thailand in
foreign ministers; chaired the Non- Aligned Meeting, Bandung, April 1995 (marking the fortieth anniversary of the original conference there); signed an
MOU
(Minutes Of Usage) A metric used to compute billing and/or statistics for telephone calls or other network use.
re the establishment of a Joint Commission for Bilateral Cooperation with NBD, 27 September 1999, in New York (PB 28.7.1999:3).
Born in 1932. Indonesian Foreign Service, 1954-99. Permanent Representative to the UN, 1976-8, 1982-4, and 1985-7. Secretary to the Vice-President of Indonesia, 1978-82.
Currently (2001) Counsel in a private law firm; author of A Voice for Peace (
ISEAS
ISEAS Institute for Southeast Asian Studies
, Singapore, 2001).
Member of the Eminent Persons Group that framed the ASEAN Charter; a minute of silence in his memory was held at the signing ceremony, Jakarta, 15 December 2008 (BBO Tu. 16.12.2008).
On 13 December Pehin Lim Jock Seng, Minister of Foreign Affairs and Trade II, NBD, signed a condolence book on behalf of the NBD Government at the Indonesian Embassy in Kampong Sungai Hanching (BBSO 14.12.2008).
Photographed: Time 20.11.1989:29.
ALWIS, Lakshman de (d 2008). Sri Lankan coach of the NBD athletics squad, 1995- 2001; killed in a bomb blast at Wellweriya in his homeland, Sunday 6 April 2008. Under his guidance, NBD national records were broken in the 100m, 200m, 400m, and 4 x 100m. The sultanate's athletes also achieved notable feats in the South-East Asian Games, particularly a silver medal in the 4x400m in 1995 and a bronze in the high jump in 1999. Sri Lanka's own national coach when he died, Mr. Alwis seems to have been genuinely popular in NBD. Some of the tributes to him: a "good mentor"; a "very kind and helpful person", "a man of great passion in athletics and with a big heart"; "motivated many athletes to further their studies"; "many local coaches were the product of his regime" (BBO W.9.4.2008).
BEGBIE, Colonel Robert Martin (1920-2008). "AC Far East Land Forces and CO of 656 Squadron, with the task of introducing Scout and Sioux helicopters to the theatre. The Azahari-led rebellion in Brunei and the Confrontation with Indonesia found the squadron deployed across Borneo [sic; Sabah
presumably
pre·sum·a·ble

 
adj.
That can be presumed or taken for granted; reasonable as a supposition:

presumable causes of the disaster.
], Sarawak, and Malaya. In 1965 Begbie returned to England on his appointment as
GSOI
GSOI Geological Society of Iran
(Army Aviation)" (DT W.20.8.2008:23*).
BROTHERS, Air Commodore Peter Malam (1917-2008). Brothers was Director of Operations Overseas, Royal Air Force, 1962-5 (
CBE
CBE

Commander of the Order of the British Empire (a Brit. title)



CBE

n abbr (= Companion of (the Order of) the British Empire) → título de nobleza



CBE

n abbr (=
1964); also DSO 1944, DFC 1940 (*1943). Born on 30 September 1917 (WW 1994:243); died on 18 December 2008. He was a "wartime fighter pilot who destroyed at least sixteen enemy aircraft" (obituary, DT M.22.12.2008:27*).
RAF 1936-73 (Colonial Service, Kenya, 1947-9). Served during the Malayan Emergency. Director of Public Relations, RAF, 1968-73. Formed Peter Brothers Consultants, finally retiring in 1986. Spouse died in 2005; survived by their two daughters (DT M.22.12.2008:27).
BUDRIAH binti Al-Marhum Tengku Ismail, Dull Yang Maha Mulia Tengku (d 2008) DK DMN SMN SPMK. Her Majesty was the Consort (Raja Perempuan) to the Raja of Perils Indera Kayangan (
DYMM
DYMM Did You Miss Me?
Tuanku Syed Putra
In full, Almarhum Tuanku Syed Putra ibni Almarhum Syed Hassan Jamalullail (November 25, 1920 – April 16, 2000) was the third Yang di-Pertuan Agong (a constitutional monarch with a five-year term) of Malaya and later of Malaysia (September 21, 1960 – September 20, 1965),
, r 1945-2000); m (1941), 5s 5d;
Raja Permaisuri Agong
Raja Permaisuri Agong, or in full, Seri Paduka Baginda Raja Permaisuri Agong, is the title given to the Queen of Malaysia.

The holders of this office have been:
of Malaya, 1960-3; of Malaysia, 1963-5; visitor to BSB, October 1992, for the Silver Jubilee celebrations of HM Sultan Hassanal Bolkiah's accession to the throne (PB 7.10.1992:15). Died, aged eighty-four, at the Kuala Lumpur Hospital, Friday 28 November 2008; funeral same day; buried at the Royal Mausoleum, Arau (BBO Sa.29.11.2008).
BUTCHER, Thomas Richard (d 2008). Mr Butcher, who died an
octogenarian
oc·to·ge·nar·i·an


adj.
Being between 80 and 90 years of age.

n.
A person between 80 and 90 years of age.
on Tuesday 6 May 2008, was the Father of Modern Tennis in Brunei/NBD, a title bestowed upon him in 2006.
"Aged seventy-six" in 1999 (BBO Tu. 13.5.2008). SM B 1972 (BGG 25.8.1973: 405). Also received (no date) a "service award" from the International Tennis Federation for his contribution to the sport in the sultanate.
Manager, National Tennis Centre (under the aegis of the NBD Department of Youth and Sports), 1991-9; remained as an advisor to the NBD Tennis Association after September 1999. On Monday 8 November 2004 the Association donated a new wheelchair to him at his home in Kota Batu (BBO Tu.9.11.2004:s1.htm).
A long-serving Secretary-General of the NBD Tennis Association, he resigned some time after the twentieth South-East Asian Games were held in NBD in 1999 (BB F.24.12.1999:47), when the sultanate achieved its first medal (a bronze) for tennis (BBO Tu. 13.5.2008).
Arrived in Brunei, March 1957; Secretary, Brunei Tennis Club, 1959; President, Brunei
Lawn Tennis Association
The Lawn Tennis Association (LTA) is the governing body of tennis in Great Britain, the Channel Islands and the Isle of Man. Its objects are to promote and develop tennis and to advance and safeguard the interests of the sport and the governing body.
, 1968-79 (the first holder of the post) [from 1965, according to BBO Tu. 13.5.2008]. Helped Brunei Juniors become members of the club by paying their subscription fees; responsible for staging the first NBD Junior International Tennis Tournament, 1985; member (representing NBD) of the Asian Tennis Federation, no date. The NBD Tennis Association also became involved with the ITF through his efforts (BBO Tu.9.11.2004:s i.htm).
Butcher "would always take a personal approach to tennis," Chua Peng-Wuei, the current Vice-President of the Association, remembers. "1 always got a stack of Wimbledon tickets for centre court for two weeks for local players who were staying in London which was all paid for. He said 'that is on the association'. However, this year I found out that the tickets were not free. It was paid for by Mr. Butcher himself" (BBO Tu. 13.5.2008).
One "Tom Butcher" was author of "Architecture in Brunei Darussalam," in Muhibah (
Royal Brunei Airlines
Royal Brunei Airlines (Malay: Penerbangan DiRaja Brunei, Jawi: ﻓﻧﺭﺑﺎڠن ﺩﻴﺮﺍﺝ ﺑﺮﻮﻧﻲ), or RBA, is the international airline of the Sultanate of Brunei.
, Volume 3, Number 6, 1984); cited in Francis 1993:34, No 226.
BUTIR bin Serudin, Haji (1941-2007). Haji Butir, an actor resident at Kampong Masin, died of cancer on Saturday 5 May 2007 at RIPAS Hospital; aged sixty-six; buried at the cemetery in Jalan Tutong, Damuan; survived by widow and five children.
Born on 14 March 1941; began his career in the theatre, 1956; acted in more than twenty-two "drama titles," including several serials produced by RTB and private production houses.
His eldest son, Zulkifli[e], is a singer (BBO M.7.5.2007).
COUTTS, Brigadier Frank Henderson (1918-2008). GSOI, based in Singapore, 1962-4. Born on 8 July 1918, Glasgow; died on 20 October 2008. Obituary, "King's Own Scottish Borderer who saw fierce fighting on the Maas, in Malaya, and Indonesia" (DT Tu. 11.11.2008:29*).
Also served in Malaya during the Emergency (1956-9). Rugby Union international for Scotland, 1946-7; President, SRU, 1977-8. Works include One Blue Bonnet (1991) and The Golden Thread (2006). Pre-deceased by spouse; survived by their two daughters.
FRASER, Lieutenant-Commander Ian Edward, VC 1945 (1920-2008). Fraser was awarded the Victoria Cross in 1945 as captain of the midget submarine XE3 in Operation "Struggle," an attack on the
Japanese cruiser Takao
Takao (Japanese: たかお Kanji: 高雄) was the first of four Takao-class heavy cruisers, designed to be an improvement over the previous Myōkō-class design.
in the Johore Straits, off Singapore Dockyard. Labuan was the base for the mission, which took place between 26 July and 4 August 1945. Born on 18 December 1920, he was taken as an infant to Kuala Lumpur, where his father was working as a marine engineer. He joined the
Blue Funnel Line
The Blue Funnel Line was founded by Alfred Holt on the 16 January, 1866.

In a circular published at No1 India Buildings, Liverpool, Holt announced 'I beg to inform you that I am about to establish a line of Screw Steamers from Liverpool to China...
in 1938. Died on Monday I September 2008 (DT W.2.9.2008: 27*).
GLASS, William Ian (d 2007). On 15 May 2008 the Daily Telegraph (London) reported that one William Ian Glass, of Lymington, Hampshire, who died in December 2007, left estate valued at 2,117,330 [pounds sterling] net. Bequests were made to the Royal United Kingdom Beneficent Association, National Benevolent Institution, Elizabeth Finn Trust, and the Society for the Assistance of Ladies in Reduced Circumstances (DT Th. 15.5.2008:24d #8). (2)
HEELIS, Brigadier John Eric (d 2008). Commander, 99th Gurkha Brigade; satisfied with the performance of the Royal Brunei Malay Regiment [1965-83] in training, September 1969 (Harfield 1977:86); died on l September 2008, aged eighty-seven.
OBE nd. Late of 1st and 7th Gurkha Rifles; widower of Joy; father, grandfather; donations for
St Cuthbert's Church
Saint Cuthbert's Parish Church is situated off Lothian Road in central Edinburgh, well below the level of Princes Street, surrounded by its churchyard. It was throughout the 19th century a fashionable church preferred by the rich burghers of the developing New Town.
(Milburn) and
Gurkha Welfare Trust
The Gurkha Welfare Trust is a British charity, established in 1969. It it the principal UK charity dedicated to the provision of aid to Gurkha ex-servicemen and their dependants in their homeland of Nepal.

Nepal has little industry, agriculture or infrastructure.
, c/o Glyn Jones, 12 Battlebarrow, Appelby, CA 16 6XS (DT M.8.9.2008:28f #5).
JAAFAR
JAAFAR Joint Army and Air Force Adjustment Regulations
ibni Al-Marhum
Tuanku Abdul Rahman
Not to be confused with Tunku Abdul Rahman, the first prime minister of Malaysia.

In full, Tuanku Abdul Rahman ibni Almarhum Tuanku Muhammad, (August 24, 1895 - April 1, 1960) was the first Yang di-Pertuan Agong (roughly equivalent to King) of the Federation of Malaya,
, DYMM Tuanku (1922-2008). On 29 December 2008 HM Sultan Hassanal Bolkiah and HRH the Perdana
Wazir
Wazir may refer to:
Wazir (tribe), a Pashtun tribe in Waziristan
Haji Wazir, a prisoner at Guantánamo Bay, Cuba
Vizier, a high ranking official
attended the funeral of Tuanku Jaafar Tuanku Abdul Rahman, who had died at the age of eighty-six.
Eighth (not tenth) Yang Di-Pertuan Agung of Malaysia, 1994-9; State Visit to NBD, 10-12 September 1996 (PB 11.9.1996:1); hosted a return State Visit to Malaysia by members of the NBD royal family, August 1997 (PB 27.8.1997:1; PB 3.9.1997:1); hosted a goodwill visit to the Istana Negara by HM the Sultan and other leading members of the NBD royal family, 8 May 1998 (PB 13.5.1998:1).
Chancellor, UKM; presented Hon D.Litt. to Pehin Mohd Jamil Al-Sufri (NBD historian), twenty-sixth UKM Convocation, 27 June 1998 (PBA 26.8.1998: 5). Opened the Commonwealth Games at KL, 11 September 1998 (PB 16.9.1998:1). Awarded the PGAT to Me jar Jeneral Abidin,
ABDB
ABDB Angkatan Bersenjata Diraja Brunei

(Brunei armed forces)


ABDB Antigua and Barbuda Development Bank
Commander, 15 December 1998 (PBA 6.1.1999: 5).
Yang Di-Pertuan Besar
In Malay, Yang di-Pertuan Besar, literally "He Who Is Made Great" or "Great Ruler", is a royal title. In Malaysia

The elected monarch of the state of Negeri Sembilan in Malaysia, himself one of the electors of the federal Yang di-Pertuan Agong.
(Head of State) ofNegeri Sembilan Darul Khusus, for more than forty years from 8 April 1968 until his death in December 1998 (SYB 1981-82: 821); visitor to BSB for the Silver Jubilee celebrations, 5 October 1992 (PB 7.10.1992: 15).
Born on 19 July 1922. Married Tuanku Najihah binti Tuanku Besar Burhanuddin, 1943; 3s 3d. Educated at Nottingham University. MAS 1944. Diplomatic Service until 1966. Deputy Yang Di-Pertuan Agung of Malaysia, 1979-84, 1989-94 (IWW 1994-95: 1117).
A "keen follower" of cricket (Wisden 1971:978).
Alternative usage: "Ja'afar."
KAMALIAH SUHAIMI binti Haji Mohammad Fadzullah Suhaimi, Ustazah Datin Hajjah (d 2008). Datin Kamaliah Suhaimi was a teacher; widow of Pehin Ismail Umar Abdul Aziz (State Mufti, Brunei/NBD, 1962-93) (PB 10.2.1993:14); died at her home aged eighty-one at 0800h local time on Friday 12 September 2008 or 11 Ramadan 1429 (GBOW ON Sa. 13.9.2008). HM Sultan offered condolences and attended prayers at her residence in Jalan Tutong (BBO Sa.13.9.2008).
Educated in Egypt; fluent in Arabic and English. Teacher and lecturer at the RIPAD Girls Religious Arabic Secondary School and the Hassanal Bolkiah Boys Arabic Secondary School, 1968-2002; first Bruneian woman to be awarded the Anugerah Bakti Hijrah Khas Wanita, presented by HM Raja Isteri Saleha in conjunction with the Maulidur Rasul celebration in Hijrah 1423; Hari Guru Special Award, 2006 (PB 5.6.2002:7*; BBO F.22.9.2006:h42.htm; GBOW ON Sa. 13.9.2008).
SLJ 1971 (BGG 25.8.1973:403).
Alternative usage: "Fadhlullah."
KYRLE POPE, Rear Admiral Michael Donald (1916-2008). Born on 1 October 1916; died on 14 September 2008. RN 1934-69 (CB MBE). Chief Staff Officer (Intelligence), Far East, 1958-60; Rear-Admiral and Chief of Staff to the Commander-in-Chief, Far East, 1967-9. Obituary, "Wartime
submariner
sub·ma·rin·er

 
n.
A member of the crew of a submarine.

Noun 1. submariner - a member of the crew of a submarine
crew - the men and women who man a vehicle (ship, aircraft, etc.
whose exploits as a PoW were a constant irritant to his captors," DT F.3.11.2008:33. *
LANGLEY, Major-General Sir Henry Desmond Allen (1930-2008). "After Army Staff College and a spell in
BAOR
BAOR

n abbr (= British Army of the Rhine) → britische Rheinarmee
, he was posted to HQ Far East Land Forces, Singapore, as GSO2 (Operations) during the Confrontation with Indonesia. In 1965 he became Brigade Major Household Brigade, the first Household cavalry officer to fill this appointment. Two years in Malaya in command of a squadron was followed by command of the Life Guards at Windsor" (DT Tu. 1.4.2008:23 *).
Born on 16 May 1930; m, 1s 1d; educated at Eton and Sandhurst. Commissioned, Life Guards, 1949. MBE 1967,
KCVO
KCVO Knight Commander of the Royal Victorian Order
1983.
Governor of Bermuda
The Governor of Bermuda is the representative of the British monarch in the United Kingdom's overseas territory of Bermuda. The Governor is appointed by the monarch on the advice of the British government.
, 1988-92; died on 14 February 2008.
McHARDY, Colonel William George, "Charlie" (1920-2008). MC 1943, MBE 1949, MVO 1973, CVO 1979.
SNB (BGG 21.12.1963:292, here ranking as "Lieutenant-Colonel"). "He commanded a company of 1SH [SH = "Seaforth Highlanders"] in Malaya in 1950 and 1951 before commanding the Guard at Balmoral and then the regimental depot at Fort George. The Seaforth Highlanders were amalgamated with the
Queen's Own Cameron Highlanders
For other units with the same regimental number, see 79th Regiment of Foot (disambiguation)


The Queen's Own Cameron Highlanders was an infantry regiment of the British Army formed in 1793.
in 1961 to form the Queen's Own Highlanders and, the following, year, he took command of the regular battalion of his regiment. The battalion played a notable part in operations in Brunei, North Borneo, and Sarawak in 1962-3; McHardy was mentioned in dispatches. After a further appointment at Staff College, in 1965 he resigned his commission" (DT Tu.9.9.2008:31 **).
Resident Factor, Balmoral, 1965-79.
Born on 20 July 1920; died on the eighty-eighth anniversary of his birth; m, 1s 2d; educated at Dulwich;
Sword of Honour
For the Australian TV Miniseries, see Sword of Honour (Australian TV)


The Sword of Honour trilogy by Evelyn Waugh is his look at the Second World War.
, Sandhurst, no date; commissioned into SH, October 1939; served in Tunisia (MC), Sicily, Normandy (severely wounded); his service for the next twenty-one years alternated between staff and regimental appointments (DT Tu.9.9.2008:31 **). At his request, private
cremation
cremation,

disposal of a corpse by fire. It is an ancient and widespread practice, second only to burial. It has been found among the chiefdoms of the Pacific Northwest, among Northern Athapascan bands in Alaska, and among Canadian cultural groups.
and no memorial service (DT Th.24.7.2008: 24g #3).
See further: Harun Abdul Majid 2007:115, which uses "Machardy" (sic).
MacLEAN, Roderick (d 2008). OBE. Civil Service in Malaya, Sabah, Hong Kong. Baluch Regiment, Burma. Director, Singapore Chamber of Commerce. Loved uncle, godfather, and friend. Died in Edinburgh, 16 May 2008. Funeral Mass on Monday 26 May 2008,
St. Peter's Church
St. Peter's Church, or variations on that name, may refer to:

In Austria: In Belgium:
St. Peter's Church, Leuven
In Canada:
St. Peter's Lutheran Church, Ottawa
St.
, Edinburgh (DT W.21.5.2008:23a #4).
MOFFITT, Athol (b 1914). Australian lawyer (CMG QC BA LLB). Chief prosecutor at the Brunei and Labuan war crimes trials, 1945-6. Author of Project Kingfisher (1989) about the Sandakan-Ranau death marches and an abortive rescue plan.
Born on 25 June 1914, son of Judge H.W. Moffitt; educated at the
University of Sydney
The University of Sydney, established in Sydney in 1850, is the oldest university in Australia. It is a member of Australia's "Group of Eight" Australian universities that are highly ranked in terms of their research performance.
; served with the Royal Australian Artillery during World War II. QC 1958. Appointed to the Supreme Court, NSW, 1962. President, Court of Appeal, NSW, 1974-84 (CMG 1979). Retired, 1984. Works include A Quarter to Midnight (1985), about organized
crime in Australia
Bushrangers of Australia

Main article: Bushranger

Bushrangers were criminals who used the Australian bush as a refuge to hide from authorities between committing their robberies, roughly analogous to the British "highwayman".
.
[Died in Australia in 2007, according to Wikipedia, accessed on Sa. 17.1.2009: 1117h GMT; based, it says, on an obituary in the Sydney Morning Herald, 3 May 2007].
MOHD YASSIN bin Haji Metassim, Dato Paduka Awang Haji. On 29 October 2008 Pelita Brunei (page 21) carried an application for probate (ref. LA/152/2008) by Hajjah Salamah binti DP Haji Md Yassin in respect of her father, DP Haji Mohd Yassin bin Haji Metassim, who had died in NBD, no date. (3)
MD ZUHAIMI bin Abu Bakar, 17651 Sld (d 2007). Soldier,
Royal Brunei Land Forces
The Royal Brunei Land Forces (Malay: Tentera Darat Diraja Brunei, abbreviated TDDB) is the land component of the Royal Brunei Armed Forces. The RBLF has responsibility for maintaining the territorial defence of Brunei, both from attack from outsiders[1]
; died in November 2007 aged twenty-three following an accident near Kampong Sungai involving a military vehicle; six others were injured in the tragedy (BBO M.26.11.2007).
MOMIN bin Pengiran Tajuddin, Mejar (Bersara) Pengiran (1942-2008). In 1961 Pengiran Momin became one of the first intake of the Brunei Malay Regiment (which has subsequently expanded into the
Royal Brunei Armed Forces
The Royal Brunei Armed Forces was formed on the 31st May 1961. Known as the Askar Melayu Brunei, (Brunei Malay Regiment in Malay) it was honoured with the royal title on the 31st May 1965 when the word 'Diraja' (Royal in Malay) was added to the title.
). He took the oath of loyalty at the Lapau on 27 May 1961 and was one of the original sixty recruits to set off for Malaya on 31 May for training at Port Dickson. Born in 1942 at Kampong Sungai Kianggeh, he rose to the rank of Major before retiring. He died at RIPAS Hospital at 0100h local time on 22 December 2008 to be survived by two widows and fourteen children. He was buried the same morning at Kampong Tanjong Nangka (BBO Sa.27.12.2008).
NG TECK HOCK, YD Pehin Bendahari Cina Kornia Diraja [cr 1996] Awang (1928-2008). One of several "well respected" leaders of the Chinese community in NBD; died "recently" at the SSB Hospital at the age of eighty; funeral due to be held on 26 November 2008 at the family residence, No 17 Jalan Pretty, Kuala Belait (BBO M.24.11.2008).
Born in the Sultanate of Brunei on 11 October 1928; lived all his life in Belait District, where he was a member of various schools, associations, and organisations; created YD Pehin Bendahari Cina Kornia Diraja, 11 May 1996; previously styled 'Awang' (PB 15.5.1996:16; BBO M.29.7.2002:s3.htm).
Mentioned: PB 15.12.1999:15; BBO Th.22.4.2004:h1.htm; BBO Sa.25.6.2005: h18.htm; BBSO Su. 12.2.2006:h2.htm).
Applicant for probate in respect of his wife, Lai Fung Yin, who had died in NBD, no date (ref. T/LA/No 15/2008 in PB 20.9.2008:21a).
PEEL, Lady (d 2008). Rosemary Mia Minka, Lady Peel; widow (nee Redhead) of Sir John Peel (British Resident in Brunei, 1946-8, then plain "Mr W.J. Peel"), whom she married in 1936; "much-loved mother of Joanna, Alethea, Lynda, and Quentin"; died on 10 July 2008, aged ninety-eight; private funeral; thanksgiving service at Hambledon Church (DT F. 18.7.2008:25a #5).
POCOCK, Air Vice-Marshal Donald (1920-2008). Obituary, "Commandant-General of the RAF Regiment who cut his teeth in action in the Western Desert, Italy, and Aden" (DT M.11.8.2008:23 *). Extract: "On his return from overseas Pocock served at HQ Transport Command identifying methods to make RAF Regiment units 'air portable.' He attended
RAF Staff College
The RAF Staff College may refer to:
RAF Staff College, Andover (active: 1922 to 1940 and 1948 to 1970)
RAF Staff College, Bulstrode Park (active: 1941 to 1948)
RAF Staff College, Bracknell (active: 1945 to 1997)
before a succession of staff and command appointments in British and
NATO
NATO:

see North Atlantic Treaty Organization.
---
NATO
in full North Atlantic Treaty Organization

International military alliance created to defend western Europe against a possible Soviet invasion.
HQs at home and overseas, including Cyprus, and, during the Confrontation in Indonesia, in HQ Far East Air Force, Singapore."
RUEGG, Robert Arthur, "Bob" (d 2008). Died on 21 April 2008 at St Anselm's Care Home, Walmer; served with the Royal Navy during World War II and subsequently in Malaya, Borneo, and Australia. Published writings about warships and naval matters. Funeral took place at Barham Crematorium, Thursday 8 May 2008 (DT Sa.3.5.2008:30e #
penult
pe·nult

  also pe·nul·ti·ma
n.
1. The next to the last item in a series.

2. The next to the last syllable in a word.
.).
SAWAL bin Rajab, Haji (1950-2007). PKL 1992 (PB 16.12.1992:4d #2).
NBD writer; winner, "South-East Asia Write [sic] Award," 2006; living at Kampong Jangsak (as of 2007); died on Thursday 29 March 2007 at the RIPAS Hospital; survived by widow and three children (BBO Sa.31.3.2007).
Born on 1 May 1950; educated at OKSB Malay School, Kilanas, 1958-63; at Bendahara Sakam Malay School, Bunut, 1964-5; at SMJA Malay School, Brunei Town, 1965-6; at Malay Middle School I (Sekolah Menengah Melayu Pertama [thus]), 1966- 9; and at Paduka Seri Begawan Malay College, Jalan Muara, 1970, which became a Sixth Form Centre at that time. Subsequently went to Kuala Lumpur for a course at the
Faculty of Arts and Social Sciences
The Faculty of Arts and Social Sciences (FASS) is the largest faculty in the National University of Singapore (NUS). It is made up of three main departments, Asian Studies, Humanities and Social Sciences.
,
University of Malaya
The University of Malaya (or Universiti Malaya in Malay; commonly abbreviated as UM) is the oldest university in Malaysia, and is situated on a 750 acre (3.0 km²) campus in southwest Kuala Lumpur, the capital city.
, 1982-3 (Mas Osman 1987:111).
Began his career with the Police Force in 1970, transferring in the same year to the
Dewan Bahasa dan Pustaka
Dewan Bahasa dan Pustaka (Malay for The Institute of Language and Literature) (abbreviated DBP) is the government body responsible for coordinating the use of the Malay language in Malaysia and Brunei.
(Language and Literary Bureau). Served in the Library Division (undertook a course at the National Library of Singapore for six months in 1972). Assistant Editor, 1974; Editor, 1979; Senior Editor, 1 November 1984. Served on the editorial board of Dupa, Karya, Mekar, and Bahana (Mas Osman 1987:110).
Currently (1986) holds office as a Senior Editor at the DBP, NBD. A writer since 1966 of essays, short stories, sajak, criticism, translations, plays, and novels. Contributor to Berita Harian, Berita Minggu, Utusan Zaman, Mingguan Malaysia, Sabah Times, Daily Express (Sabah), Kinabalu Sunday Times, Utusan Sarawak, Bintang Harian, Borneo Bulletin, Karya, Bahana, Beriga, Suara Guru, Suara Brunei,
Dewan
de·wan

 
n.
Any of various government officials in India, especially a regional prime minister.


---

[Hindi d
Masyarakat, and Dewan Sastera (Beriga, April-Jun 1986:10).
Head of the "Literature Book Section," DBP (TD 97: 105b).
Retired Senior Language Officer at the DBP" (BBO W.4.10.2006:h7.htm).
Used various pen-names, notably Nuruiqamar, but also Arwal Bajsha, AS
Rahayu, Shaw Rajah, and Mas SR Bidang; produced no fewer that 380 sajak, 116 cerpen, and forty-five reviews by the mid-1980s (Mas Osman 1987:112).
Member of ASTERAWANI (1967-), Brunei Nature Society (1978-), the
Royal Asiatic Society
The Royal Asiatic Society of Great Britain and Ireland (RAS) was, according to its Royal Charter of August 11, 1824, established to further "the investigation of subjects connected with and for the encouragement of science, literature and the arts in relation to Asia.
(1982-), and of several other professional bodies; attended various courses in journalism, creative writing, management, and administration.
Spouse: Dayang Hajjah Aisah binti OKML Haji Md Yusof; two children (Mas Osman 1987:112).
Alternative usage: "Shawal."
Footnote: A gathering was held at the DBP in Berakas on Saturday 26 January 2008 at which writers discussed his contribution to Malay Literature. Speakers included Dr Haji Morsidi bin Haji Muhamad, a senior lecturer at UBD (BBO M.28.1.2008).
SLATER, Lieutenant-Colonel Geoffrey J (d 2008). British soldier. "RE" [would usually refer to the "Royal Engineers," UK]; MBE;
RBMR
RBMR Roland Berger Market Research

(Germany)
(awarded "Star of Brunei," no date); died on 24 April 2008 aged eighty; father, grandfather, family stalwart, and friend of many; funeral at Margate Crematorium, 16.5.2008:1520h
BST
(convention) BST - British Summer Time. The name for daylight-saving time in the UK GMT time zone.
; donations to
RNLI
RNLI

(in Britain) Royal National Lifeboat Institution



RNLI

n abbr (BRIT) (= Royal National Lifeboat Institution) → organización benéfica que proporciona un servicio de lanchas de socorro


(DT Tu. 13.5.2008:15a #8).
SUHAIMI bin Haji Amin, Datuk Inche (d 2006). State Information Officer, Brunei, 18 September 1954 until the end of 1956 (BGG 30.10.1954; CO 985/2, BGG 28.2.1957, then still styled "Inche"); on secondment from Malaya.
Malaysian. Director, Broadcasting Department, Sabah, October 1964 to July 1977. Previously served in Singapore and Brunei (BBO W.27.9.2006:b2.htm).
Died aged eighty-four on Monday 25 September 2006 at his residence in Luyang; buried at Kampung Likas Lama on the next day (BBO W.27.9.2006:b2.htm). Son-in-law: Hashim Mohd Kassim.
SUHARTO, General Haji Mohamed (1921-2008). On 27 January 2008 HM Sultan Hassanal Bolkiah sent a message to President Yudhoyono expressing "great sadness" upon learning of the death earlier that day of the former Indonesian leader and praying to Allah "that the soul of Bapak Suharto be received amongst the blessed ones" (BBO M.28.1.2008).
Suharto's remains were to be flown to Solo for burial at the Astana Giribangun, the family mausoleum (BBO M.28.1.2008). HRH Prince Mohamed Bolkiah, Minister of Foreign Affairs and Trade, NBD, and HRH PAl PAH Zariah represented His Majesty at the funeral in Solo, 28 January 2008 (BBO Tu.29.1,2008).
President of Indonesia
The President of the Republic of Indonesia (Presiden Republik Indonesia) is the Head of State as well as the Head of the Government of the Republic of Indonesia. The History of the Office
, March 1968 to May 1998 (acting President, 1967-8; Prime Minister, 1967); Hon GCB 1974 (WW 1995). A founding father of ASEAN. Attended NBD's independence celebrations, 23 February 1984 (BB 3.3.1984; Siddique 1985:100); further visit to the sultanate, August 1989, in order to attend the berkhatan of HRH Prince Al-Muhtadee Billah; back in BSB on 5 October 1992 for the Silver Jubilee celebrations (see also DYMM Tengku Budriah). Hosted a State Visit to Indonesia by HM Sultan Hassanal Bolkiah, October 1984 (Chalfont 1989:[165]). Hosted a visit to Indonesia by His Majesty, late February 1998 (PB 4.3.1998:1).
Following his resignation, received a message of goodwill from HM Sultan Hassanal Bolkiah (21 May 1998) expressing highest appreciation for the former Indonesian President's contribution towards strengthening bilateral Indonesian-NBD relations (PB 27.5.1998:1).
Born on 20 February 1921 (Kemusu, Yogyakarta); son of Kertosudiro and Sukirah (WW 1995). Devout Muslim family; impoverished childhood; educated at a local high school; worked as a bank clerk: joined the Dutch colonial army and entered the military academy at Gombong. Member of the Japanese-sponsored home defense army; qualified for an officer-training course; duly commissioned; served at Sireibu and Yogyakarta. An anti-Dutch officer during the war of independence; progressed rapidly in Sukarno's post-independence army; commanded both land and air forces; created a mobile commando team, 1963; marked for death when the Communists attempted a coup in 1965; "presided over purges that eliminated hundreds of thousands of communists" ("absolute nonsense," Tun Dr Mahathir, BBO M.28.1.2008); hundreds of thousands murdered in East Timor following the Indonesian invasion of 7 December 1975 (DT M.28.1.2008:23).
Performed haj, 1991; adopted the name Mohamed (DT M.28.1.2008:23).
Suffered stroke, 1999 (
DTM
DTM

dermatophyte test medium.
.28.1.2008:23); placed under house arrest (BBC R4 News, M.29.5.2000:1300h BST); "now seriously ill" (DT M. 17.12.2001:11); reported to have been suffering from brain damage (DT M.28.1.2008:23).
Photographed: Chalfont 1989:[164].
Married (1947) Siti Hartinah (1924-96); six children (DT M.28.1.2008:23).(DT M.28.1.2008:23). "You arrive at an airport owned by Suharto's son," wrote one journalist, "you go to town in a taxi owned by his daughter, paying a road toll to another son, and find your hotel is owned by another member of the family" (DT M.28.1.2008: 23).
'Suharto': su = more, harto = wealth (according to Keay 1995:141)
TAN CHI CHUNG, Elvin (d 2007). A sub-editor at the Borneo Bulletin; died aged thirty-four in a car accident on Saturday 11 August 2007. Previously worked as a Commercial Sales Executive with Brunei Press (publisher of the newspaper) before leaving to pursue a degree in Business Administration at UBD, including a period of study in Australia. A "warm, friendly, and affable person, well-liked and loved by those around him"; survived by parents, an older sister, and a younger brother (BBSO 12.8.2007).
THOMSON, Lord (1921-2008). Sir George Morgan Thomson KT (cr 1981), Lord Thomson of Monifieth, Life Peer (cr 1977).
Secretary of State for Commonwealth Affairs
The position of Secretary of State for Commonwealth Affairs was created on 1 August 1966 by the merger of the old positions of Secretary of State for Commonwealth Relations and Secretary of State for the Colonies.
, UK, 1967-8; visitor to Brunei, April 1968 (Eusoff Agaki 1991:140, then merely "Mr. George Thomson"). "Gaitskellite"; a "diplomat rather than an ideologue"; "showed particular skill explaining defence cuts
east of Suez
British military and political discussions coined the term East of Suez. It referred to imperial interests beyond the European theatre (sometimes including, sometime excluding the Middle East).
after devaluation of the pound to hostile governments in Malaysia, Singapore, Australia, and New Zealand, and trying to avert anarchy in Aden, where Britain [sic] intended to withdraw without guaranteeing the defence of the former protectorate" (DT M.6.10.2008:31).
Born on 16 January 1921; died on 3 October 2008; survived by widow and 2d. Educated at Grove Academy, Dundee; reporter (also editor of the Dandy and the Rover); served with RAF, 1940-6; MP (Labour), Dundee East, 1952-73; appointed colonial affairs spokesman by Gaitskell. Minister of State, FO, 1964; "Minister for Europe" and
Chancellor of the Duchy of Lancaster
an officer before whom, or his deputy, the court of the duchy chamber of Lancaster is held. This is a special jurisdiction.

See also: Chancellor
, 1966.
Minister Without Portfolio, October 1968 (following the incorporation of the Commonwealth Office within the new FCO); Chancellor of the Duchy of Lancaster (second term) and Minister for Europe, October 1969 to June 1970.
Shadow spokesman for defense, 1970 to April 1972; European Commissioner (regional affairs), October 1972 to 1977; various subsequent appointments, including Chairman, of the
Independent Broadcasting Authority
The Independent Broadcasting Authority (IBA) was the regulatory body in the United Kingdom for commercial television (ITV and Channel 4 and limited satellite television regulation - cable was the responsibility of the Cable Authority) - and radio broadcasts.
, UK, 1981-8. Joined
Liberal Democrat Party
Noun 1. Liberal Democrat Party - a political party in Great Britain; formerly the Liberal Party; advocates reforms and improvement of the conditions of working people
, 1989 (spokesman on foreign affairs and broadcasting, no date) (DT M.6.10.2008:31 **).
A memorial service was held at St Martin-in-the-Fields (London) on 13 January 2009 (DT W. 14.1.2009:28).
TURNBULL, Professor Dr. Constance Mary (1927-2008). Historian. Author of A Short
History of Malaysia
The history of Malaysia is a relatively recent offshoot of the history of the wider Malay-Indonesian world. Culturally and linguistically, there was until recent times little to distinguish the territories which now constitute Malaysia from the lands of the Malay Archipelago.
, Singapore, and Brunei (1980), revised as A History of Malaysia, Singapore and Brunei (1989), and of a standard History of Singapore 1819-1988 (revised edition, 1989). Earlier works include an annotated "Bibliography of Writings in English on British Malaya, 1786-1867" (JMBRAS 1960, III:327-424), "Malaya" referring here to the Malay Peninsula and Archipelago. FEA's expert on the history of Brunei/NBD (e.g. FEA 1992:151-3; FEA 1993:150-2; FEA 1994:149-52; FEA 2002:193-8).
First degree,
University of London
For most practical purposes, ranging from admission of students to negotiating funding from the government, the 19 constituent colleges are treated as individual universities. Within the university federation they are known as Recognised Bodies
, 1947; Ph.D. (London), 1961. Malayan Civil Service, 1952-5. Taught at the University of Malaya at Singapore (1955-60) and Kuala Lumpur (1960-3); University of Singapore, 1963-71; "both a meticulous scholar and an inspiring teacher" (Professor
Khoo Kay Kim
Dato' Dr Khoo Kay Kim (b. March 28 1937) is a Malaysian historian and currently is a Professor Emeritus at University of Malaya's history department. He was born in Kampar, Perak, Malaysia.

All of his university degrees - B.A. 1959; M.A. 1967; PhD.
, JMBRAS, July 1982:90).
University of Hong Kong
The University of Hong Kong (commonly abbreviated as HKU, pronounced as "Hong Kong U") is the oldest tertiary institution in Hong Kong. Its motto is "Sapientia et Virtus" in Latin, and "
, 1971-88 (Professor of History 1982-8; Head of the Department of History, 1985-8). Senior Research Fellow, Institute of Commonwealth Studies, University of London, 1980. Visiting Fellow, Berkeley College, Yale University, 1981. Hatfield Fellow,
University of Durham
(body, education) University of Durham - A busy research and teaching community in the historic cathedral city of Durham, UK (population 61000). Its work covers key branches of science and technology and traditional areas of scholarship.
, 1989; Archives Fellow Commoner, Churchill College, Cambridge University, 1993.
Honorary Research Fellow, Centre for Asian Studies, University of Hong Kong (FEA 2002:xiii; FEA 2007:xi).
The History of Singapore has been reprinted several times. Professor Turnbull has also published The Straits Settlements, 1826-1867 (1972) and Dateline Singapore: 150 Years' of the Straits Times (1995).
Sources: JMBRAS, June 1987:126; Straits Times online, M.6.10.2008, circulated by EUROSEAS; and Professor Turnbull, letter to the author, 31 August 1997).
WALLACE, Anne (d 2008). Died aged eighty-six on 29 May 2008; widow of Dr. Wyn Wallace, formerly of the Indian Medical Service and Colonial Service, Sarawak; mother of Elizabeth, Susan, and Josephine (DT Sa.7.6.2008:28g #5).
WILLOUGHBY, Lieutenant-Colonel Digby-Jeremie (1934-2007). MBE 2002, MC 1964. British Goorkha officer. Commandant, 1/2 KEO GR; took the salute at the Passing Out Parade for the thirty-first Intake of Recruits, RBMR, Berakas Camp, 21 June 1974 (Harfield 1977:137).
During the Brunei Revolt of 1962 Willoughby, with a small party of Gurkhas, "rescued the sultan [Haft Sir
Omar Ali Saifuddin
Omar Ali Saifuddin is the name of three Sultans of Brunei:
Omar Ali Saifuddin I (reigned 1762-1795)
Omar Ali Saifuddin II (reigned 1829-1852)
Omar Ali Saifuddin III (reigned 1950-1967)
III] from his
beleaguered
be·lea·guer

 
tr.v. be·lea·guered, be·lea·guer·ing, be·lea·guers
1. To harass; beset:

We are beleaguered by problems.



2. To surround with troops; besiege.
palace and brought him to the sanctuary of battalion headquarters within the one remaining police station in the state still in government hands, thus earning the sultan's long-lasting gratitude. Willoughby was mentioned in dispatches" (DT W.7.3.2007:25).
Death notice (DT W.7.3.2007:25c #penult) and obituary, "Soldier who became gallant guardian of the Cresta Run" (DT W.7.3.2007:25"); "the epitome of an almost Wodehousian English gentleman."
Born in India on 4 May 1934, son of an officer of the Bombay Grenadiers and
Indian Political Service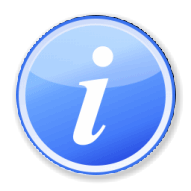 This article or section is in need of attention from an expert on the subject.
Please help recruit one or [ improve this article] yourself. See the talk page for details.
; died suddenly in San Moritz on 27 February 2007, aged seventy-two; twice married, twice divorced; survived by second wife, and their son and two daughters.
In Sabah and Sarawak "'the level of incursions by Indonesian forces was increasing as President Sukarno attempted to confront and break up the newly-created Malaysia. General Walter Walker, the director of Borneo operations, received political approval to carry the campaign to the enemy by secretly crossing areas of the thousand-mile border to launch offensives against the Indonesian bases. In 1964 Willoughby, by then a major in command of 'A' company, was instructed to mount one such operation. On 4 September he and his company were lifted by helicopter to the Sabah-Kalimantan border and, the next day, guided by a village headman, they set off. Reconnaissance had shown that there was a strong garrison of regular Indonesian soldiers with machine-gun posts on the high ground and mined approaches to the village. On 6 September the company set off at 3:15 pm and, after a hazardous five-hour march, was in place above and behind the enemy. Surprise was lost when the Indonesians spotted some movement and opened up with machine-gun and small arms fire. The Gurkhas, retaliating with rocket launchers, carried the four enemy positions one after the other with minimal casualties and then beat off a counter-attack. Outflanked, after fighting tenaciously the Indonesians withdrew with considerable losses in men and equipment. Willoughby called in a helicopter and his wounded were airlifted to safety. He was awarded an immediate MC" (DT W.7.3.2007:25, abbreviated).
Educated at Blundells and
RMA
(RealMedia Architecture) See RealMedia.
Sandhurst; commissioned into the 2nd KEO Goorkha Rifles and joined the first battalion in Malaya, 1955. Member of a two-man bobsleigh team that broke the world record in 1961; secretary and chief executive of the
St Moritz
Tobogganing
tobogganing,

sport of coasting down snowy hillsides or chutes on a toboggan, a flat-bottomed vehicle made of hard wood. The toboggan, typically measuring 1.5 ft by 6–8 ft (.46 m by 1.8–2.
Club for twenty-four years from 1978.
Named after him: Willoughby Cup (at St Moritz).
Memorial service: held 23 February 2008 (DT Sa.22.12.2007:26).
Daughter:
Carina
Carina

(kərē`nə)

[Lat.,=the keel], southern constellation, representing the keel of the ancient constellation Argo Navis, or Ship of the Argonauts. Carina contains Canopus, the second brightest star in the sky.
Evans (DT Sa.22.12.2007:26).
Abbreviations
* article with a monochrome illustration (but see also DFC*).
** article with polychrome photography.
28g #5 page 28, column 7, paragraph 5
AAC Army Air Corps (UK).
ABDB Angkatan Bersenjata Diraja Brunei / Royal Brunei Armed Forces (1984-).
AH Awang Haji
ASEANAPOL ASEAN Nations' Police Federation.
ASTERAWANI Angkatan Sasterawan dan Sasterawani / Brunei Writers' Association (f. 1982)
BAOR
British Army of the Rhine
There have been two formations named British Army on the Rhine (BAOR). Both were originally occupation forces in Germany, one after World War I, and the other after WWII.

The second British Army on the Rhine was formed on 25 August 1945 from 21st Army Group.
.
BAR Brunei Annual Report.
BBO Borneo Bulletin, online.
BBSO Borneo Bulletin, Sunday edition, online.
BDS Brunei Darussalam (yearbook).
BGG Brunei Government Gazette.
BRB Borneo Research Bulletin.
BSB
Bandar Seri Begawan
Bandar Seri Begawan

(bän`där sĕr`ē bĕgä`wän)

, city (1991 est. pop. 46,229), capital and chief port of the sultanate of Brunei, of which it is also the business and commercial center.
.
BST
British Summer Time
British Summer Time


Noun

a time set one hour ahead of Greenwich Mean Time: used in Britain from the end of March to the end of October, providing an extra hour of daylight in the evening Abbrev: (BST)


.
BTO Brunei Times, online.
CB Commander of the Order of the Bath.
CBE Commander of the Order of the British Empire.
cerpen cerita pendek / short story.
CVO Commander of the
Royal Victorian Order
"CVO" redirects here. For other uses, see CVO (disambiguation).
The Royal Victorian Order is an order of chivalry that was established by Queen Victoria on 21 April 1896.
.
DBP Dewan Bahasa dan Pustaka / Language and Literature Bureau.
DFC Distinguished Flying Cross (* and bar).
DK Darjah Yang Utama Kerabat Diraja / Royal Family Order.
DMN Darjah Utama Seri Mahkota Negara (Malaysian award).
DO District Officer.
DP Dato Paduka.
DPMB Darjah Seri Paduka Mahkota Brunei Yang Amat Mulia, Darjah Kedua / Crown of Brunei Order, second class (carrying the style Dato Paduka).
DSLJ Dato Seri Laila Jasa / Dato (second class) of the Seri Laila Jasa Order (instituted 1965).
DSNB Dato Setia Negara Brunei / Dato (second class) of the Setia Negara Brunei Order (instituted 1959).
DSO Companion of the Distinguished Service Order (UK).
DT Daily Telegraph (London).
DYMM
Duli Yang Maha Mulia
Duli Yang Maha Mulia (His Royal Highness) is the state anthem of Selangor, Malaysia. Adopted in 1967, the writer is unknown. The music is by Saiful Bahri. Lyrics
Original
Duli Yang Maha Mulia
Selamat di atas takhta
Allah lanjutkan usia Tuanku
/ His/Her Majesty. EUROSEAS European Association for South-East Asian Studies.
FCO Foreign and Commonwealth Office.
FEA The Far East and Australasia (annual).
FO Foreign Office.
GCB
Knight Grand Cross
Knight Grand Cross (or Dame Grand Cross) is the most senior grade of seven British orders of chivalry, four of which are obsolete. The rank entails admission into knighthood, allowing the recipient to use the title 'Sir' (male) or 'Dame' (female) before his or her name.
. Order of the Bath.
GBE Knight Grand Cross. Order of the British Empire.
GBOW ON Government of Brunei Darussalam Official Website: Online News.
GSO General Staff Officer.
HMS
Her Majesty's Ship
"HBMS" redirects here. HBMS may also stand for Handsome Boy Modeling School.
His or Her Majesty's Ship (HMS) is the title used for ships of the navy in some monarchies, either formally or informally.
.
INI (at the) Istana Nurul Iman.
ISEAS Institute of South-East Asian Studies (Singapore).
ITF International Tennis Federation.
IWW
International Who's Who
The International Who's Who is a guidebook to notable people worldwide. It has been published annually since 1941 by Europa Publications, an imprint of Taylor and Francis.
(annual).
JMBRAS Journal of the Malayan Branch o[the Royal Asiatic Society.
KBE Knight Commander of the Order of the British Empire.
KCVO Knight Commander of the Royal Victorian Order.
KEO GR King Edward's Own Goorkha Rifles.
KT Knight of the Thistle (Scotland).
m married.
MAS Malayan Administrative Service.
MBE Member of the Order of the British Empire.
MC Military Cross.
MOU
Memorandum of Understanding
A Memorandum of Understanding (MoU) is a legal document describing a bilateral or multilateral agreement between parties. It expresses a convergence of will between the parties, indicating an intended common line of action and may not imply a legal commitment.
.
MVO Member of the Royal Victorian Order.
NBD Negara Brunei Darussalam (1984-).
OBE Officer of the Order of the British Empire.
PA Pengiran Anak.
PAH Pengiran Anak Hajjah.
PAI
PAI

plasminogen activator inhibitor.
---
PAI

Plasminogen activator inhibitor, see there
Pengiran Anak Isteri.
PANB
PANB Provincial Archives of New Brunswick

(Canada)
The Most Faithful Order of Perwira Brunei, first class.
PB Pelita Brunei (Bandar Seri Begawan).
PBA Pelita Brunei. Aneka section.
PBI
PBI

protein-bound iodine.
---



PBI


abbr.
protein-bound iodine


---
PBI,


n See iodine, protein-bound.

---

PBI

protein-bound iodine.
Pelita Brunei. Iklan section.
PBKK Pelita Brunei, Keluaran Khas (special supplement).
PGAT Panglima Gagah Angkatan Tentera (Malaysia).
PGGMB Persekutuan Guru-Guru Melayu Brunei / Brunei Malay Teachers" Association.
PH Pengiran Haji.
PHBS Pingat Hassanal Bolkiah Sultan / Coronation Medal (1968).
PIKB Pingat Indah Kerja Baik /
Meritorious Service Medal
The Meritorious Service Medal is a senior level military decoration presented to denote acts of non-combat meritorious service worthy of recognition. The following is a list of Meritorious Service Medals issued by various countries:
.
PJK Pingat Jasa Kebaktian / Loyal Service Medal.
POAS Pingat Omar Ali Saifuddin III / Sultan Omar Ali Saifuddin III Medal.
RBMR Royal Brunei Malay Regiment.
RIPAD (HH) Raja Isteri Pengiran Anak Damit (second wife. d 1979. of
SOAS
SOAS School of Oriental and African Studies

(London, UK)


SOAS Sun One Application Server
SOAS Satellite Oceanographic Analysis System
SOAS Special Operations ADP System
III).
RIPAS (HM) Raja Isteri
Pengiran Anak Saleha
Pengiran Anak Saleha (born October 7, 1946) is the Queen of Brunei and the first wife of Sultan Hassanal Bolkiah, the current Sultan of Brunei. She is the daughter of Pengiran Anak Mohamed Alam and Pengiran Anak Besar.
(wile of HM Sultan Hassanal Bolkiah).
Sdn Bhd Sendirian Berhad(limited liability company).
RMA
Royal Military Academy
Royal Military Academy has been the name of two different institutions of the British Army.

The original Royal Military Academy was at Woolwich in London and was established in 1741 to train engineering and artillery officers, whose skills were too complex to learn solely on
.
RNLI
Royal National Lifeboat Institution
The Royal National Lifeboat Institution (RNLI) is a charity that saves lives at sea around the coasts of Great Britain and Ireland. It was founded on 4 March 1824 as the National Institution for the Preservation of Life from Shipwreck
.
RTB Radio-Televisyen Brunei.
SEAA
SEAA Software Engineering and Advanced Applications
SEAA Steel Erectors Association of America
SEAA Society for East Asian Archaeology
SEAA South of England Athletic Association

(UK)


SEAA State Education Assistance Authority
Southeast Asian Affairs (ISEAS. Singapore, annually).
Sld Soldadu / Private (soldier).
SLJ Order of Seri Laila Jasa (Brunei/NBD). third class.
SMB Darjah Seri Paduka Mahkota Brunei Yang Amat Mulia, darjah ketiga / Crown of Brunei Order. third class.
SMJA Sultan Muhammad Jamalul Alam (r 1906-24).
SMN Seri Maharaja Mangku Negara (Malaysian Order, first class).
SNB Darjah Setia Negara Brunei Yang Amat Bahagia, darjah ketiga / Setia Negara Brunei Order, third class.
SPMB
SPMB Seleksi Penerimaan Mahasiwa Baru
Darjah Seri Paduka Mahkota Brunei Yang Amat Mulia, darjah pertama / Crown of Brunei Order, first class.
SPMK Seri Paduka Mahkota Kedah.
SRU
Scottish Rugby Union
"SRU" redirects here. For other uses, see SRU (disambiguation).

The Scottish Rugby Union (SRU) is the governing body of rugby union in Scotland. History
The Scottish Football Union
.
SSB Seri Suri Begawan.
SYB Statesman's Year-Book.
TD Panduan Telefon NBD / The Telephone Directory of Brunei Darussalam (Jabatan Telekom Brunei, 1997).
TYT Tuan Yang Terutama / His Excellency.
UBD
Universiti Brunei Darussalam
University of Brunei Darussalam (Abbreviation: UBD; Malay: Universiti Brunei Darussalam; Jawi: يونيبرسيتي بروني
.
UKM
Universiti Kebangsaan Malaysia
Universiti Kebangsaan Malaysia (National University of Malaysia) was established in May 1970. It is located in Bangi, Selangor which is about 35 km south of Kuala Lumpur. There is also a teaching hospital in Cheras and a branch campus in Kuala Lumpur.
/ National University of Malaysia. wef with effect from.
WKNB Warta Kerajaan Negeri Brunei / State of Brunei Government Gazette.
WW Who's Who (UK, published annually).
References
Abu Bakar Hamzah 1989 Brunei Darussalam [in 1988]: Continuity and Change. SEAA 1989:91-104.
Colledge, J.J. and Ben Warlow 2006
Ships of the Royal Navy
''For a list of ships of the Royal Navy, see List of Royal Navy ships.
Ships of the Royal Navy by J. J. Colledge is a historical reference work providing brief entries on all recorded ships in commission in the Royal Navy from the 15th century, giving
: The Complete Record of All Fighting Ships of the Royal Navy from the Fifteenth Century to the Present. London: Chatham, fourth edition 2006. First edition (by J.J. Colledge), 1969. Second edition (updated by David Brown), 1987. Third edition (updated by Ben Warlow), 2003.
Eusoff Agaki Haji-Ismail [now Dato Seri Paduka Awang Haji Mohd Eussoff Agaki bin Haji Ismail] 1991 Brunei Darussalam: Its Re-Emergence as a Sovereign and Independent Malay-Muslim Sultanate (1959-1983). M.Phil. thesis, University of Hull.
Francis, Simon 1993 Brunei Checklist: A Bibliography of English-Language References relating to Brunei Darussalam. Hull:
CSEAS
CSEAS Center for Southeast Asian Studies

(Philippines)


CSEAS Child Support Enforcement Automated System
, University of Hull; Bibliography and Literature Series, No 10.
Harfield, Alan G. 1977 Askar Melayu Di-Raja Brunei 1961-1976. Printed by Perchetakan Bintang, BSB; copy by courtesy of Major Harfield.
Harun Abdul Majid 2007 Rebellion in Brunei: The 1962 Revolt, Imperialism. Confrontation, and Oil. London and New York: IB Tauris.
Keay, John 1995 Indonesia: From Sabang to Merauke. London: Boxtree. Mani, A.
1993 Negara Brunei Darussalam in 1992: Celebrating the Silver Jubilee. SEAA 1993:95-112.
Mas Osman 1987 Biografi Penulis Brunei. BSB: Dewan Bahasa dan Pustaka.
Siddique, Sharon 1985 Negara Brunei Darussalam: "A New Nation But An Ancient Country." SEAA 1985: 95-108.
Wisden Cricketers 'Almanack 1971 (108th edition; edited by Norman Preston). London: Sporting Handbooks Ltd. First produced in 1864 by John Wisden (1826-84).
(1) HMS Albion (1947-73), aircraft carrier, 22,000 tons, 650 x 90 ft., thirty guns, fifty aircraft; launched by Swan Hunter, 6 May 1947; converted into a commando carrier, August 1962.
(2) One wonders whether this W.I. Glass might be the same as Dato Seri Paduka William lan Glass (b 1926): Assistant Resident. Brunei Town, August 1958 to September 1959: doubled as Controller of Civil Aviation. in succession to Mr. Bevington (cf. BRB 2004:11: BRB 2005:23). 22 October 1958 (BGG 29.11.1958). Director of Civil Aviation, 1960-72: at that time operational matters were handled by the Civil Aviation Department, Sabah); doubled as Establishment Officer, 20 February 1964 (BGG 29.2.1964) until 1975 (Eusoff Agaki 1991: 213, 215. 219). Acting appointments (held in addition to his existing offices): acting State Finance Officer, wef 16 December 1991, whilst MDB Graham was on leave (BGG 30.12.1961: 246): acting Superintendent of Prisons. wef 25 August 1962, whilst Pengiran Hidup bin Pengiran Hashim attended a training course (BGG 15.9.1962:150): acting Commissioner of Development, wef 13 April 1970. whilst J.L. Firth was on leave (BGG 9.5.1970:102). Served as "Emergency Executive Officer" on the Emergency Executive Committee appointed after the Brunei Revolt (BB 29.12.1962): ex-officio MEC and
MLC
(MultiLevel Cell) A flash memory technology that stores more than one bit per cell. Traditional flash memory defines a 0 or 1 bit based on a single voltage threshold.
, vice MDB Graham, 16.12.1961 (BGG 13.1.1962:2). Created YB Pehin Orang Kaya Datu Setia DiRaja. 24 April 1974 (WKNB 25.5.1974:219). Other awards. as at 1974:
SPM
SPM - Sequential Parlog Machine
B DSNB DSLJ PANB PHBS (WKNB 25.5.1974:219), of which: PANB (First Class) 1963 (BGG 5.8.1964): DPMB 1965 (BGG 9.10.1965:258): DSLJ 1968 (BGG 28.6.1969:156): DSNB 1971 (BGG 25.8.1973:401): SPMB 1972 (BGG 25.8.1973:407). Educated at Royal High School, Edinburgh and Peterhouse, Cambridge. Military Service, RAF. 1944-8. Malayan Civil Service, 1952. Assistant Secretary, Sarawak. 1954.
(3) One DP AH Mohd Yassin bin Haji Metassim was declared a Tokoh Guru Tua on Teachers' Day in 1994; aged around seventy years old at the time (PB 28.9.1994:3). As a teacher he stressed the importance of the 3Ms (membaca, menulis, dan mengira or reading, writing, and arithmetic). He also saw the necessity for his pupils to be trained as fully-rounded human beings, equally adept in intellect, spirituality, physical fitness, and aesthetics. His involvement in the PGGMB was highly valued. During the masa Jepun he was appointed Japanese Language Visiting Teacher, not only in Brunei, but also in Labuan and neighboring areas of Sarawak (Lawas, Limbang, Miri). Guru Besar II (Headmaster, Grade II) at Ahmad Tajuddin Primary School, Kuala Belait, 1963; also active in seni tenunan kain (weaving). Writes: right-handed (PB 25.10.2000:11 *). Named after him (wef 14 October 2000): Dato Mohd Yassin Primary School, Pengkalan Sibabau, Mentiri; situated fifteen miles from the capital; built under the fifth National Development Plan on a seventeen-acre site at a cost of B$4 million; construction completed on 24 October 1998; more than six hundred pupils, ranging in age from kindergarten to Year VI, taught by a staff of thirty-eight assisted by eleven other employees; with PH Iskandar as Head Teacher (PB 25.10.2000:11). 'DP AH Md Yassin bin Haji Metassim' is mentioned as Supervisor/Instructor, Training Section, Department of Museums, NBD (TD 97:192b; BBO Th.5.4.2001:h2.htm). Likewise "DP AH Md Yassin bin Haji Metassim" was Inspector of Malay Schools, Brunei I (PB 14.2.2001:10, referring to 1967, and possibly giving his 2001 style rather than that of 1967); trained as a teacher, 1939; connection with the Sultan Muhammad Jamalul Alam Malay School, Pusar Ulak, established in 1967; mentions that he also taught at the Sultan Ahmad Tajuddin School in Kuala Belait (PB 14.2.2001:10).
(A.V.M. Horton, Bordesley, Worcestershire, United Kingdom) Wednesday 14 January 2009.