Mighty young CEOs 40: Latin Trade presents 40 CEOs under age 40 to watch in 2009 and beyond.
Latin America
Latin America,

the Spanish-speaking, Portuguese-speaking, and French-speaking countries (except Canada) of North America, South America, Central America, and the West Indies.
. While many executives in the
United States
United States,

officially United States of America, republic (2005 est. pop. 295,734,000), 3,539,227 sq mi (9,166,598 sq km), North America. The United States is the world's third largest country in population and the fourth largest country in area.
are facing their first major economic crisis this year, all of the
LATIN TRADE
Latin Trade is a monthly magazine covering global business in Latin America and the Caribbean. Similar to Forbes and Fortune Magazine in coverage, the magazine was founded in 1993 and now publishes 87,000 copies 1 each month in Spanish, Portuguese, and English.
Mighty Young CEOs have already gone through at least two major financial meltdowns.
The CEOs represent a broad cross section of regional societies. Mexican Patrick Slim and the other scions are trying to expand or preserve the family fortune. Recent arrivals, like Argentine Wenceslao Casares and the band of Up-and-Dot-comers, are looking to repeat their successes from the start of the millennium. Venezuelan Ric Fulop and the Techies are developing the next wave of innovations.
Junior Achievement awards and small- and mid-sized business support group Endeavor have ushered in a group of Entrepreneurs like Argentine Santiago Bilinkis, while large multinational and multilatina corporations are handing the reigns of power to Dutchman Kees Kruythoff and Brazilian Joao Castro Neves, among other youthful Corporate CEOs.
Finally, Colombian Shakira and a couple of outstanding individuals are using their efforts and even star power to built clout at Non-Governmental Organizations (NGOs).
Read on to meet the generation that refused to wait for the older generation to hand over power.
The Scions
Will the scions of the captains of Latin America's industry and finance in the LATIN TRADE 40 under 40 years old have the guts and savvy to navigate the current economic downturn and
capitalize on
Cap´i`tal`ize on`



v. t. 1. To turn (an opportunity) to one's advantage; to take advantage of (a situation); to profit from; as, to

capitalize on

an opponent's mistakes s>.
the circumstances?
Marcelo Odebrecht (38)
CEO
(1) (Chief Executive Officer) The highest individual in command of an organization. Typically the president of the company, the CEO reports to the Chairman of the Board.
Construtora
Norberto Odebrecht
Norberto Odebrecht founded the Odebrecht Foundation in 1965. The Odebrecht Foundation was created to provide Social Security benefits that the Brazilian system either did not provide or only paritally covered.
Shortly after 38-year-old Marcelo Oderbrecht took charge of the family construction business in 2002, the civil engineer took steps to
decentralize
de·cen·tral·ize

 
v. de·cen·tral·ized, de·cen·tral·iz·ing, de·cen·tral·iz·es

v.tr.
1. To distribute the administrative functions or powers of (a central authority) among several local authorities.
decision-making and control by challenging executives in the far-flung multinational construction company to act as entrepreneurs. Benefitting from the tailwinds of the region's economic expansion since 2003, the strategy has delivered results. The backlog of work has more than tripled in the past five years to top US$18.3 billion; the company expanded into Africa and the Middle East and now operates in more than 20 countries. But the company that has built projects from Angola to Venezuela faces major financial fallout after damage was detected at a hydroelectric dam it built in Ecuador.
Alfredo Egydio Arruda Villela
Filho (38)
Executive President
Itausa--Investimentos Itau
With the death of patriarch Olavo Egydio Setubal last year, Villela Filho takes over as executive president of Itausa, a Brazilian holding company controlling Banco Itau; Duratex, a lumber and construction materials company; and Itautec, an information technology company. Together with his sister And Lucia, the Villelas control 23% of the
voting shares
Voting Shares

Shares that give the stockholder the right to vote on matters of corporate policy making as well as who will compose the members of the board of directors.

Notes:
Different classes of shares, such as preferred stock, sometimes don't allow for voting rights.
of the holding Itausa. The 38-year-old engineer will eschew running the day-to-day operations of the holding group's enterprises. But he will have his hands full as the group oversees major expansions, such as the recent merger of Banco Itau and Unibanco to form the country's largest financial group with US$242 billion in assets.
Pedro Jereissati (30)
Member of the Executive Board, Managing Director
Jereissati Participacoes
Pedro Jereissati, 30, moved from the finance department to the head office in the family real estate and telecom business just as the political winds began favoring the Jereissati group. Brazilian regulators are likely to approve the company's bid to control two fixed-line telecommunications companies as Jereissati's joint venture Oi tries to take over
Brasil Telecom
Brasil Telecom S.A. (BrT) is a major Brazilian telecommunications company headquartered in the Brazilian capital of Brasilia. The company is one of three land line telephone companies in Brazil that emerged from the break-up of Telebrás.
. The company increased its stake in Oi, which it owns along with
Andrade Gutierrez
Andrade Gutierrez S.A (AG Group or AGSA) is a Brazilian construction company. The organization was founded in 1948 and is today one of the largest privately held groups in Latin America and amongst the top three largest construction companies in Brazil.
, a major Brazilian construction firm. Jereissati, who holds an MBA from Kellogg School of Management of
Northwestern University
Northwestern University,

mainly at Evanston, Ill.; coeducational; chartered 1851, opened 1855 by Methodists. In 1873 it absorbed Evanston College for Ladies.
, helps run the telecom operations and manages shopping centers and commercial buildings.
Patrick Slim (39)
Chairman, America Movil
Director, corporate sales. Telefonos de Mexico (Telmex)
When Mexican mega-billionaire Carlos Slim turned over day-to-day operations of his telecommunications, retail and industrial empire to his children in 2004, his third son Patrick Slim was named chairman of America Movil, the cellular telephone operator. Armed with a degree in business administration from Universidad Anahuac, Patrick Slim serves as director of corporate sales at Telefonos de Mexico and sits on the boards of a number of the family enterprises. Still, his calling may be politics since he is the family's point man in efforts to boost the fortunes of the conservative Union Nacional Sinarquista, which has attempted to gain legal recognition as a full-fledged political party. Carlos Slim's other two sons also lead the family ventures. Carlos Jr. (41) is at the helm of
Grupo Carso
Grupo Carso is a conglomerate of companies owned by the Mexican tycoon Carlos Slim. It was formed in 1990 after the merge of Corporación Industrial Carso and Grupo Inbursa. The name Carso stands for Carlos Slim and Soumaya Domit de Slim †, wife of Slim.
, while Marco Antonio (40) leads the financial group Inbursa. His daughter Maria Soumaya (37) is married to architect
Fernando Romero
Fernando Romero is a Mexican architect.

He was born in Mexico City in 1971 and graduated in 1995 at Universidad Iberoamericana. He was president of the student society in 1994. Worked with OMA, with Rem Koolhaas in Rotterdam, Holland from 1997-2000.
(see separate listing in LT 40 under 40), another daughter Vanessa Paola (35) is married to Telmex executive Arturo Elias Ayub and youngest daughter Johanna Monique (31) is married to America Movil CEO Daniel
Hajj
hajj

(häj)

, the pilgrimage to Mecca, Saudi Arabia, one of the five basic requirements (arkan or "pillars") of Islam. Its annual observance corresponds to the major holy day id al-adha,
.
[ILLUSTRATION OMITTED]
Alfredo Harp Calderoni (38)
Vice Chairman
Fundacion Alfredo Harp Helu
Alfredo Harp Calderoni, 38, cut his teeth on the floor of the Mexican stock exchange, working at his family's brokerage Acciones y Valores. From there he rose quickly to CEO of family-owned clothing retailer, Robert's, and then shifted back to finance as head of
venture capital funds
Venture Capital Funds

An investment fund that manages money from investors seeking private equity stakes in small and medium-size enterprises with strong growth potential.

Notes:
at
Banco Nacional
Banco Nacional was a bank from Brazil. It was taken over by Unibanco in 1995.

The Nacional brand is better known as main sponsor of Ayrton Senna during most of his racing career in Formula 1 (1985-1994).
de Mexico (Banamex) before Citi bought the bank for US$12.5 billion from his father Alfredo Harp Helu, his partner Roberto Hernandez and other investors in 2001. Harp Calderoni has shown his eye for business by acquiring sports retailer and fitness concern Grupo Marti, tile-maker Interceramic and
Santo Domingo
Santo Domingo, pueblo, United States


Santo Domingo

(sän'tə dəmĭng`gō)

, pueblo (1990 pop. 2,866), Sandoval co., N central N.Mex., on the Rio Grande; founded c.1700 after earlier pueblos were destroyed by floods.
Films, which produced Mexican hits like "Cansada de Besar Sapos" (Tired of Kissing Frogs.) He is also vice chairman of the not-for-profit Fundacion Alfredo Harp Helu.
Alejandro Santo Domingo Davila (31)
Managing Director
Quadrant Capital Advisors
Alejandro Santo Domingo, son of Colombia's richest man
Julio Mario Santo Domingo
Julio Mario Santo Domingo (b. 1924) is a Colombian (born in Panamá, but his family is originally from Barranquilla, Colombia [1]) businessman, listed by Forbes magazine as one of the wealthiest men in his country, with a fortune of 7 billion US dollars [2].
, was catapulted into global business in 2005, when the South African beer giant, SABMiller, bought the family brewing business, Bavaria, for US$7.8 billion. Trained in investment banking with ex-JP Morgan M&A specialist Violy McCausland, Harvard graduate Santo Domingo led the sale of the family business to SABMiller. The 31-year-old heir sits on the board of SABMiller, as well as Colombia's largest industrial holding Valorem. The younger Santo Domingo also heads the New York-based investment firm, Quadrant Capital Advisors, with his cousin Carlos Alejandro Perez Davila. Family holdings also include Colombian television channel, Caracol TV, and Colombian daily,
El Espectador
El Espectador is a newspaper with national circulation within Colombia. It changed from a daily to a weekly edition in 2001. In 1986, the editor of El Espectador
.
Frank Geyer Abubakir (35)
Chairman
Unipar
Frank Geyer Abubakir, 35, has a golden opportunity to put Unipar on the path to a new era of prosperity. Just two months after the grandson of famed CEO Paulo Geyer took charge as chairman in April 2008, the Brazilian petrochemical giant began its most significant new initiative in decades. In a joint venture with the Brazilian state-run off company Petrobras, Unipar founded Quattor, which is the second-largest petrochemical company in
South America
South America,

fourth largest continent (1991 est. pop. 299,150,000), c.6,880,000 sq mi (17,819,000 sq km), the southern of the two continents of the Western Hemisphere.
and is controlled by Unipar through a 60% voting stake. The youthful chairman of Unipar, who won his grandfather's favor when he turned around the family brokerage Securitas at just age 23, must find financing to take part in a massive US$8.5 billion refinery and petrochemical complex in Rio de Janeiro. The boardroom--stacked with family members--is also lined with risks as the chairman must try to keep a truce in place among feuding relatives.
[ILLUSTRATION OMITTED]
Mauricio
Rolim Amaro
Captain Rolim Adolfo Amaro, known as "Comandante Rolim",a Brazilian pilot and airline owner, was born on September 15, 1942 at 4:00 PM in Pereira Barreto, state of São Paulo. He was a Brazilian airline businessman, founder of TAM Airlines
(37)
Vice Chairman
TAM
Brazilian Mauricio Rolim Amaro, son of TAM airline founder Rolim Amaro, shares the entrepreneurial spirit of his late father, who transformed a bush-pilot service into an international airline. The 37-year-old executive has set up new ventures like a private jet service, TAM Jatos Executivos, and a low-cost airline. But he returned to the main airline and in April 2007, he and his sister Maria Claudia, 41, were named, respectively, vice chairman and chair of TAM airlines, which now has about a 50 % share in the Brazilian domestic market. Amaro has a degree in Business Administration and Aviation Administration from
Broward Community College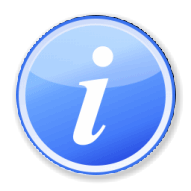 This article or section is written like an .
Please help [ rewrite this article] from a neutral point of view.
Mark blatant advertising for , using .
, located in
Fort Lauderdale, Florida
Fort Lauderdale, known as the "Venice of America" due to its expansive and intricate canal system, is a city in Broward County, Florida, United States. The city's population is described as metropolitan, where diverse culture is commonplace. According to 2006 U.S.
.
--Mike Zellner (Miami), Ken Rapoza (Sao Paulo), Charles Newbery (
Buenos Aires
Buenos Aires

(bwā`nəs ī`rēz, âr`ēz, Span. bwā`nōs ī`rās)

, city and federal district (1991 pop.
), Jorge Garreton (Santiago)
Up-and-Dot-Comers
The Internet has opened the door for a host of young entrepreneurs to break out into international business.
Pablo Larguia (30)
CEO
Enjoy Entertainment
Like many Argentine entrepreneurs, Pablo Larguia, 30, started his business career young. At 16, Larguia won a Junior Achievement award for a company he launched with his brother that sold car windshield sunshades. Larguia went on to start a jobs Website, Bumeran. com, which he sold to the Spanish Internet company, Terra, for more than US$10 million in 2000. Larguia took the money and moved to Madrid to start the film and theater production company, Enjoy Entertainment, two years later. With headquarters in Madrid and local partners in Miami and Buenos Aires, Enjoy has produced blockbuster Spanish-language movies like "Lugares Comunes" ("Common Ground") and theater, such as "ART." The Argentine entrepreneur also bought half of Septimo Arte, a retail chain that rents and sells DVDs in Madrid, Barcelona and Lisbon.
Gonzalo Arzuaga (36) & Matias de Tezanos (27)
Co-founders
KillerStartups.com
When Gonzalo Arzuaga and Matias de Tezanos of Argentina partnered to launch Killer Startups, a technology site to submit startup ideas, they set out to create a blog to be the "king of all things startups." Arzuaga, 36, is one of the Internet pioneers in Argentina, having launched search engine Gauchonet in 1996, which became one of the most visited Websites before he sold it to Terra-Lycos in 1999. De Tezanos, 27, is one of the two principal founders of ClickDiario, a Hispanic online advertising network that grew to have a user base of 45 million per month before being acquired by Japanese Internet firm LiveDoor. The latest venture joins a crowded pool of TechCrunch, Mashable, GigaOm,
Silicon Alley
An area in New York that has become known for its companies devoted to multimedia and the Internet. It is located in Manhattan's "Soho" district, which does not stand for Small Office Home Office, rather it is SOuth of HOuston Street.
Insider, and ReadWriteWeb, among others, covering Web startups. KillerStartups is one of the ventures that the duo plans to build around domain startups.com. "We would never kill this concept," Arzuaga said recently. "It's a stepping stone to build our network of business-related websites."
[ILLUSTRATION OMITTED]
Wenceslao Casares (34) & Meyer Malka (37)
Co-Chief Executive Officer
Bling Nation
Argentine Wenceslao Casares, 34, (pictured above) will always be remembered as the dot-com entrepreneur who sealed the $560 million deal to sell Patagon.com to Banco Santander right before the
dot-com bubble
Refers to the late 1990s during which countless Internet companies were riding an enormous wave of enthusiasm that pushed their stock valuations into the stratosphere even though they never made a penny.
burst in 2000. Now, he and Venezuelan Meyer Malka, who ran Patagon's Venezuelan operations, are teaming up with
Palo Alto
Palo Alto, city, California


Palo Alto

(păl`ō ăl`tō)

, city (1990 pop. 55,900), Santa Clara co., W Calif.; inc. 1894. Although primarily residential, Palo Alto has aerospace, electronics, and advanced research industries.
, Calif-based Bling Nation, a mobile payments company for community banks in the United States. The new venture, launched in November 2008, seeks to convince banks to bypass the current global debit payment model and to replace it with a less costly local payment network. Customers will place stickers on their cell phones to create
contactless payment
Contactless payment systems are credit cards, key fobs, or other devices which use RFID for making secure payments. The built in chip and antenna enable consumers to wave their card or fob over a reader at the point of sale.
cards for debit charges at local stores. The venture taps into both executives' experience. By dot-com standards, Casares has had a long history of Internet activity. He launched Argentina's first
Internet service provider
Internet service provider (ISP)

Company that provides Internet connections and services to individuals and organizations. For a monthly fee, ISPs provide computer users with a connection to their site (see data transmission), as well as a log-in name and password.
in 1994. After developing and selling Patagon, Casares, Malka and other investors founded the Brazilian retail bank Lemon Bank, and Meck, a private investment firm based in
Santiago, Chile
Santiago, officially Santiago de Chile (Spanish:

(helpinfo)

), is the capital of Chile, and the center of its largest conurbation (Greater Santiago).
. Malka, 37, also has made his mark on the Internet, as part of the 1998 foundation of Classified Media Group (Tucarro.com, Tuinmueble), an online classified ads business focused on Venezuela, Colombia and
Central America
Central America,

narrow, southernmost region (c.202,200 sq mi/523,698 sq km) of North America, linked to South America at Colombia. It separates the Caribbean from the Pacific.
. Classified Media Group emerged as a leader in each of its markets before being sold to eBay's partner in Latin America, MercadoLibre.
[ILLUSTRATION OMITTED]
Alec Oxenford (38)
Co-founder and CEO
OLX.com
Alec Oxenford, 38, another first generation Argentine dot-com entrepreneur, got his MBA diploma from
Harvard Business School
Harvard Business School, officially named the Harvard Business School: George F. Baker Foundation, and also known as HBS, is one of the graduate schools of Harvard University.
before launching DeRemate.com, an Internet auction website, in 1999. In 2005, as annual revenue at DeBemate.com topped US$150 million, MercadoLibre. tom, an affiliate of eBay, purchased a stake in DeRemate.com and bought the remaining operations in 2008. Oxenford jumped right back into the fray; in 2006, he co-founded OLX.com, a free online classifieds business similar to Craigslist. With head offices in Buenos Aires and
New York
New York, state, United States


New York,

Middle Atlantic state of the United States. It is bordered by Vermont, Massachusetts, Connecticut, and the Atlantic Ocean (E), New Jersey and Pennsylvania (S), Lakes Erie and Ontario and the Canadian province of
, the company has operations in more than 70 countries and 30 languages, Oxenford said he is not deterred by the current problems. The global slowdown will accelerate Web growth because there are no better or cheaper alternatives, he has said.
Marcos Galperin (36)
President/Chief Executive Officer
MercadoLibre
Another one of the Argentine dot-com entrepreneurs, Marcos Galperin is one of the co-founders of MercadoLibre, an auction Website that became eBay's exclusive partner in Latin America in September 2001. Galperin wrote the MercadoLibre business plan while still at Stanford Business School and used a drive to the airport to pitch the startup to a visiting investor. The 36-year-old executive led MercadoLibre to profitability in 2005; through an initial public stock offering in 2007; and handled the acquisition of competitor DeRemate.com in two separate deals in 2005 and 2008. The online auction site continued to grow during fourth-quarter 2008 and posted full-year
gross merchandise volume
Gross Merchandise Volume or GMV is a term used in online retailing to indicate a total sales dollar amount for merchandise sold through a particular marketplace over a certain time frame. Popular auction sites like eBay and Overstock.
of US$524.7 million, a 14% increase, and full-year payment platform volume of US$256.9 million, a 62% increase.
Heberto Taracena Ble (36)
CEO
Metroscubicos.com
Heberto Taracena Ble, 36, quit his job as a consultant at McKinsey & Co. in Mexico City to start online real estate venture Metroscubicos.com in 2000 after the dot-com bubble burst. At that time his father told him, "You're crazy." Taracena Ble and his partners persevered, swapping shares for advertising with Mexico's Televisa to survive. The business blossomed into Mexico's largest online real estate venture as the country's housing and mortgage market revived. Seven years after starting the business, Taracena Ble sold it to Time Warner for an undisclosed sum. Now Taracena Ble is looking to tap into the market of foreigners looking for a second home in Mexico. "As young families, Baby Boomers and retirees seek out
hot spots
hot spots

acute moist dermatitis.
... Mexico's connection to
cities in Canada
This is a list of incorporated cities of Canada in alphabetical order categorized by province. More thorough lists of communities are available for each province.

Significant cities
, the U.S, Western Europe and Latin America makes the country a favorite choice for those looking to get away from it all," he said.
Techies
An emerging group of Latin American CEOs is using technology to build businesses on the cutting edge.
Geraldine Mlynarz (35)
Co-founder
Diagnotec
Geraldine Mlynarz was finishing her thesis on the use of molecular detection techniques for infectious diseases in salmon, instead of humans, when she saw a business opportunity. Together with her professor, Ana Maria Sardino, the 35-year-old executive launched the business that quickly took the salmon industry by storm. A key breakthrough was that the new process offered faster detection times (as fast as 24 hours). Mlynarz turned her attention to exporting the technique to other salmon-producing countries--Scotland and Norway--and to adapting the technique for the pork and poultry industries. Meanwhile, Diagnotec also designed a genetic program to assist in salmon breeding selection.
Pedro Suchodolski (31)
CEO
Voitel
Pedro Suchodolski was hired as employee No. 7 at Sao Paulo-based Voitel, a
telecommunications service provider
A Telecommunications Service Provider or TSP is a type of Communications Service Provider that has traditionally provided telephone and similar services. This category includes ILECs, CLECs, and mobile wireless companies.
. The now 31-year-old executive started out as a business development manager and held that role for three years until the dot-com bubble burst in 2001 and most of Voitel's U.S. venture capital dried up. Undeterred, Suchodolski created a post-dot.com business plan that caught the eye of Brazilian and American investors at the offshore fund Combratel and was soon boosted to Voitel CEO. Since taking charge in 2003, Pedro has achieved 30% annual sales growth with a strategy aimed at the expanding demand for voice-over-Internet-protocol services. The company now has 90 employees and 2,700 customers. "Our ultimate goal is to establish Voitel as the benchmark within the region," Suchodolski says, adding that the 2008 credit crisis carries a double-edge effect: while older clients are unwilling to try new products, newer clients see
VOIP
(Voice Over IP) A digital telephone service that uses the public Internet as well as private backbones instead of the traditional telephone network. Many companies, including Vonage, 8x8 and AT&T (CallVantage), typically offer calling within the country for a
as a cost saver.
Luiz Chacon (33)
CEO
SuperBAC Protecao Ambiental
After 33-year-old Luiz Chacon started the biotech company SuperBAC Protecao Ambiental 13 years ago, the young entrepreneur spent the first eight years researching and developing environmentally safe solutions for residue treatment. When the
Silo
silo,

watertight and airtight structure for making and storing silage. Silos vary in form from a covered pit, such as was used by the early Romans, to the modern storage tower, dating from the 19th cent.
Paulo-based company's first product--a bacterial substitute for chemical treatment of effluents--hit the market three years ago, it caught the attention of Unilever-owned JohnsonDiversey, a commercial cleaning supply maker. Chacon didn't want SuperBAC to be tied to the fortunes of JohnsonDiversey so he quickly gathered other partners to develop new products for different market segments. Its agro-division, AgroBAC, offers organic fertilizers as an alternative to chemical fertilizers at a comparable price. SuperBAC's other new division, PetrolBAC, is moving forward with partner AlpinaBriggs, Brazil's largest environmental safety manager for the oil and gas industry. PetrolBAC has developed a replacement to fossil fuel solvents used to clean oil-soaked equipment and has signed deals with Volkswagen, Fiat and Audi.
[ILLUSTRATION OMITTED]
Ric Fulop (32)
Founder
A123
Venezuelan Ric Fulop, 32, launched his first company 16 years ago and he's never looked back From broadband services to importing computer hardware and software for Venezuelan supermarkets, the enterprising engineer has kept up his pace. Fulop now has his heart set on battery technology for electric cars with his start up A123, which has raised US$250 million from Sequoia Capital, GE and the U.S. Army fund OnPoint, among others. A123's rechargeable battery technology is slowly gaining acceptance for use in everything from appliances to airplanes. The company was a contender for a contract with General Motors, which is making its first mass-market electric car, the Volt. But South Korea's LG beat out A123 in January 2009. Still, Fulop expects A123 to win future contracts from GM and other automakers as the new Obama administration has promised billions for alternative energy vehicles.
Entrepreneurs
The next generation of business leaders blazes a path to profits through innovation and marketing.
Marilia Rocca (34)
Managing Partner
Solo Corp.
Marilia Rocca, 34, is blazing a trail of firsts in Brazil. in the late 1990s, she was one of the Wal-Mart's first female managers in Brazil. She co-founded Fundacao
Brava
bra·va

 
interj.
Used to express approval of a woman, especially for a performance.

n.
A shout or cry of "brava."


---

[Italian, feminine of bravo, bravo; see bravo1.]
, a family foundation focused on transferring management tools to the public sector and NGOs in Brazil to boost their effectiveness. She also helped found and served as the managing director of the entrepreneur support group Endeavor Brasil. So it was only natural that she would found and manage Solo Corp., a Sao Paulo-based venture capital group seeking to invest in small- and mid-size businesses. "In 99% of the cases, the [companies] knocking on investors' doors are of no interest," she said. "Companies that want money have to be organized and have strong management practices."
Constantino De Oliveira Jr. (38)
Chief Executive Officer
Gol
When Constantino de Oliveira Jr. (now 38 years old) started low-cost, low-fare Brazilian airline Gol in January 2001, the market already had two dominant players--TAM and Varig. As Gol took off, competitor Varig lost altitude. Finally, de Oliveira took over ailing Varig in a cash and stock deal valued at about US$275 million in 2007. Shortly thereafter, the trouble started. Fuel costs skyrocketed, key executives like longtime
CFO
See Chief Financial Officer.
Richard Lark defected, and Jet Blue founder David Neeleman started Brazilian airline Azul to compete in the low-cost segment. In 2009, de Oliveira expects to regain altitude in part due to miscues at his competitors. TAM, for example, bought futures to lock in fuel prices at US$106 per barrel for the first six months of 2009. Given that 40% of Gol's passengers are non-business travelers who tend to be the first to cut travel, de Oliveira is working to shore up Varig's frequent flier program, Smiles.
Santiago Cosio Pando (35)
President
Grupo Pando
Santiago Cosio Pando, 35, had worked in just about all of the family businesses (Las Brisas hotels, towel-maker La Josefina, bull fighting ring La Plaza Mexico) before landing the top spot at the family winery Santo Tomas in 2001. Literally working from the ground up, Cosio Pando analyzed everything about the business to understand its essence. He slowly rebuilt the business to improve the product, packaging and distribution. From Santo Tomas, he moved on to head the entire
food and beverage
F&B is a common abbreviation in the United States and Commonwealth countries, including Hong Kong. F&B is typically the widely accepted abbreviation for "Food and Beverage," which is the sector/industry that specializes in the conceptualization, the making of, and delivery of foods.
holding group and work on reviving its canned fish business Calmex and chocolate-maker La Suiza. Emboldened by his success, the young executive is now acquiring businesses--sardine packager Planta Yavaros from Grupo Herdez--and introducing innovative products, like tequila-filled chocolates.
[ILLUSTRATION OMITTED]
Andres Freire (36)
Co-founder, Chairman & CEO
Axialent
Andres "Andy" Freire, 36, and Santiago Bilinkis (see next entry) started office supplies company Officenet in 1997. Going from zero to US$80 million in sales and almost 1,000 employees in a five-year span, the duo revolutionized the office supplies industry in Argentina and spread to the rest of South America with efficient supply chain management and online purchasing. Initially backed by local angel investors, Officenet was first acquired by Brazilian Amazon dot-com clone Submarino for US$31 million in cash and stock in February 2000. The next year, CEO Freire led the company through the twin crises of the dot-com bubble bust abroad and the corralito at home in Argentina. A key strategy was to shift sales online with the help of Submarino's e-commerce platform--the merger later became one of two Harvard business cases written about the company. Freire left Officenet in 2002 to become a business guru as co-founder and CEO of consultancy Axialent, an "expert entrepreneur" on
CNN
CNN
or Cable News Network

Subsidiary company of Turner Broadcasting Systems. It was created by Ted Turner in 1980 to present 24-hour live news broadcasts, using satellites to transmit reports from news bureaus around the world.
en Espanol, and a member of the faculty of both the MBA and Executive Leadership Program at University of Notre Dame.
Santiago Bilinkis (38)
Co-Founder & CEO
Officenet
Santiago Bilinkis, 38, and Andres "Andy" Freire started office supplies company Officenet in 1997. As Officenet went from being an Argentine company to a multilatina, with operations in multiple countries in Latin America, Bilinkis became chief financial officer and then CEO in 2002 after Freire left. At the helm, Bilinkis took Officenet to the next level with the sale of the company to U.S. office supplies giant Staples in 2004 for an undisclosed sum. While Bilinkis continues to lead Officenet forward, he has dabbled in other start-ups such as game development studio Wanako Games, beer-maker Otro Mundo and digital ad agency Latin 3. He also serves on the board of the not-for-profit Endeavor, an organization that supports entrepreneurs.
[ILLUSTRATION OMITTED]
Jose Fernando Romero Havaux (37)
Founder and Director
Laboratory of Architecture
Jose Fernando Romero Havaux was working in the architectural firm of Dutch architect Rem Koolhaas, when as head project leader he designed the winning proposal for the concert hall Casa da Musica in Porto, Portugal. Romero, who studied architecture at the Universidad Iberoamericana in Mexico City, started his independent architectural practice Laboratorio de la Ciudad de Mexico in 1999. The Mexican architect, who is married to Mexican billionaire Carlos Slim's daughter Maria Soumaya, has received numerous commissions to work on a wide range of multiple-use, cultural, commercial and residential projects. He most recently founded Laboratory of Architecture, which also has offices in Los Angeles.
Pablo Gonzalez Cid (35)
CEO
Cafe Punta del Cielo
Mexico is the world's fifth largest coffee producer, but it does not have a strong coffee-drinking culture. That is, not until, Pablo Gonzalez Cid, 35, began Cafe Punta del Cielo in 1999 to compete with the ever-growing influence of imported concepts like Starbucks in Mexico. Gonzalez Cid developed a two-pronged attack: wholesale distribution through hotels and restaurants to build buzz and provide cash flow for product development of new products. As this channel grew, it would later include retailers such as Wal-Mart. The company also goes to market via its own Cafe Punta del Cielo coffee shops. Gonzalez Cid expects slower growth this year, yet the 85-store chain will not stop innovating, having recently launched its products in Europe and its own coffee pots.
Karina Von Baer (36)
CEO
Oleotop
Karina Von Baer, 36, has been seeking to improve agricultural production in southern Chile since leaving her job at seed-maker Saprosem at the start of the decade. In 2002, she launched a company to standardize storage of wheat. Next up was Oleotop in 2004, a rapeseed oil producer for the salmon industry. The company seeks to replace the fish oil and meal with the rapeseed oil to provide an alternative crop for local farmers. "It's an US$8 million project, but it provides a lot of work to people in the region," said Von Baer, who has convinced government-investment fund Fundacion Chile, venture capital fund Transoceanica and her former employer Saprosem to back the venture. Von Baer was named 2007 Entrepreneur of the Year in Chile by accounting firm Ernst & Young.
[ILLUSTRATION OMITTED]
Javier Donoso (39)
Founder and CEO
Geomar
At the age of 23 in 1993, Javier Donoso founded the gourmet, canned seafood company Geomar. He left Santiago's comfort and moved 550 kilometers south to the economically depressed town of Coronel. With a staff of 20 female workers, a quaint canning plant, and a single one-year US$1 million contract to sell razor clams to Taiwan, Donoso led Geomar into becoming a major provider of premium canned sea food to niche gourmet markets in Asia, North America and Europe. "To ensure top quality we purchase fresh healthy seafood from
inshore
in·shore

 
adv. & adj.
1. Close to a shore.

2. Toward or coming toward a shore.


---
inshore


Adjective

in or on the water, but close to the shore:
fishers and divers, our buyers meet them at the foot of the boat as they arrive to port," he says. Donoso expects sales to continue to grow in 2009 to US$12 million, up $2 million from 2008.
Joesley Mendonca Batista (38)
Executive President
JBS-Friboi
When Joesley Mendonca Batista took over from his father Jose Batista Sobrinho as CEO of JBS-Friboi in 2006, the meat packing company had just begun its
internationalization
The support for monetary values, time and date for countries around the world. It also embraces the use of native characters and symbols in the different alphabets. See localization, i18n, Unicode and IDN.
---

internationalization - internationalisation
strategy with the purchase of Swift Argentina a year earlier. Mendonca Batista, now 38, forged ahead to transform
JBS
JBS John Birch Society
JBS Journal of Biosocial Science
JBS Journal of Business Strategies
JBS Johnson Behavioral System
JBS Johanson-Blizzard Syndrome
JBS Journal of British Studies
JBS Jamaica Bureau of Standards
JBS Journal of Biomolecular Screening
into the world's largest beef company with the purchase of the global operations of Swift for US$225 million in cash and almost US$1.2 billion in assumed debt. "The problem is not the high debt, but the low revenue," Joesley Mendonca Batista has said. To bolster the company's revenue, the 38-year-old executive is looking to renew U.S. beef sales in Japan and South Korea as the "mad cow" ban is lifted and expand Brazilian beef sales to the U.S. with the end of hoof-and-mouth restrictions. After JBS's initial public offering in 2007, Mendonca Batista continued to bolster the global operations with agreements to purchase U.S. companies National Beef Packing and Smithfield Beef Group and Australia's Tasman Group for a total of US$1.3 billion in cash and stock.
Billy & Fernando Rovzar (31, 28)
Founders
Lemon Films
When brothers Billy (31) and Fernando (28) Rovzar read the screenplay "Matando Cabos" ("Killing Cabos"), they dropped out of school in 2003 and rushed back to Mexico to make the killer mob comedy. Having invested almost $2.5 million to make the movie, their production company Lemon Films recovered US$6.3 million from box office receipts and sales of 30,000 DVDs. In 2006, the brothers were back at it again with "Kilometro 31," the story of twin sisters' interaction with a supernatural highway. The young film producers have found a winning formula for fund raising by offering a 20% to 30% share of profits on a portfolio of three to five movies. "If one loses money, the profit from the others can compensate," Fernando said.
Corporates The Latin Trade 40 under 40 climb the corporate ladder two rungs at a time.
Kees Kruythoff (39)
President
Unilever do Brasil
Kees Kruythoff, 39, has been on the fast track at Unilever, the food, home and personal care products maker. In less than 15 years at the company, he has already done stints in South Africa, China and he recently arrived in Brazil to head the Unilever operations in the South American country, which are the third-largest after its holdings in the United States and Britain. The Dutch executive takes over the approximately US$4 billion subsidiary after having supercharged Unilever's food business in South Africa where new product launches and marketing strategies spurred on sales growth to a rate four times faster than historic rates. But the Brazil post is certain to have its challenges. Kruythoff inherits some troubled food brands, including Kibon ice cream, Knorr soup products, Arisco cooking oil and Hellmann's mayonnaise--all of which have been losing market share in Brazil.
Pablo Magalhaes (37)
CEO, Brazil
Officenet Staples
Argentine Pablo Magalhaes, 37, was working his way up the corporate ladder at UPS, where he worked for 15 years, when Officenet Staples convinced the U.S. express carrier's executive team in Brazil to jump ship. Magalhaes hit the ground running, achieving Officenet's first-ever month of profitability in October 2008. Thanks to Staples' global presence, Officenet has been able to bargain with its suppliers, like International Paper, 3M and Hewlett Packard, for better pricing. Sales grew 50% in 2008 over 2007. The company now wants Magalhaes to think big. "I was hired to grow our presence in Brazil through M&A and to grow outside of Brazil and Argentina," Magalhaes said, adding that the company is planning to establish an online or physical operation in a new South American country in 2009.
Ruben Lopez Barrera (38)
CEO, Grupo Aeroportuario
Centro Norte
Empresas
ICA
Ica

(ē`kä)

, city (1993 pop. 108,724), capital of Ica dept., SW Peru, on the Pan-American Highway. It is a commercial center for the cotton, wool, and wine produced in the region. There are several summer resorts nearby.
Since 2003, Ruben Lopez Barrera has led Mexican Empresas ICA's
incursion
in·cur·sion

 
n.
1. An aggressive entrance into foreign territory; a raid or invasion.

2. The act of entering another's territory or domain.

3.
into airport management. Empresas Ica, a construction company, formed the Grupo Aeroportuario Centro Norte in a joint venure with France's Aeroports de Paris Management. The joint venture operates and manages 13 international airports in the north and central regions of Mexico, including the airports of Monterrey, Mexico's third largest metropolitan area, and tourist destinations Acapulco, Mazatlan, and Zihuatanejo. Lopez Barrera led the company through its international initial public offering of the remaining government shares. While total passenger traffic started falling at the end of 2008, Lopz Barrera has sought continued expansion through a joint venture with Spain's NH Hoteles to develop a hotel and retail area in the Mexico City Airport.
Roberto Junguito Pombo (39)
CEO
AeroRepublica
Colombian Boberto Junguito Pombo, 39, was a key member of the restructuring team at Colombia's Avianca after it entered bankruptcy in March 2003. In 2005, the young executive got his chance at running an airline when Panama's Copa Airlines acquired Avianca competitor AeroRepublica. Since taking the helm, Junguito Pombo has devoted efforts to standardizing the airline's fleet, acquiring Embraer planes to match the parent company, Copa, to save money on maintenance. He added 10 new planes to lower operating costs. He also aligned the Colombian airlines routes with those of Copa partner Continental Airlines. Under Junguito Pombo's leadership,
operating revenue
operating revenue



Revenue from any regular source. Revenue from sales is adjusted for discounts and returns when calculating operating revenue. Compare other revenue.
has doubled and profits have remained in the black since 2006.
Darys Estrella Mordan (38)
CEO
Dominican Securities Exchange
Dominican Darys Estrella Mordan, 38, was a vice president at Goldman Sachs on Wall Street, when she was offered the job of CEO of the Dominican Securities Exchange. In April 2007, she took the plunge and returned to her native country. Established in 1988, the exchange does not have any listed stocks, but under Estrella Mordan's leadership,
trading volume
Trading volume

The number of shares transacted every day. As there is a seller for every buyer, one can think of the trading volume as half of the number of shares transacted. That is, if A sells 100 shares to B, the volume is 100 shares.
of bonds, commercial paper and other debt instruments have soared to almost US$1.2 billion in 2008, up more than 150% compared to 2007. The young executive has been working to establish a Central Depository to facilitate trading. In 2008, the World Economic Forum named Estrella Mordan as one of the organization's Young Global Leaders.
Non-government organizations Social entrepreneurs apply business and investment techniques to make a difference.
Rodrigo Hubner Mendes (34)
Founder and CEO
Instituto Rodrigo Mendes
Rodrigo Hubner Mendes, 34, began to paint when he was 19 years old, after an accident left him
quadriplegic
quadriplegic

/quad·ri·ple·gic/ (

-ple´jik

)
1. of, pertaining to, or characterized by quadriplegia.

2. an individual with quadriplegia.
. Art was so important to his rehabilitation that he founded the Instituto (previously called the Associacao Rodrigo Mendes) in 1994 to offer art programs to people with handicaps. The program was such a success that Mendes broadened it to include all students, whether or not they had physical disabilities, and sought to help them earn income. The most recent phase of Mendes' project involves instructing teachers how to implement the institute's program and expanding its activities nationwide.
Rodrigo Villar Esquivel (32)
CEO
New Ventures Mexico
Rodrigo Villar Esquivel did the rounds with big companies--Dow Chemical, Mexican conglomerate Desc and accounting firm Ernst & Young--before he left the corporate world to direct the New Ventures fund to finance sustainable development projects in Mexico. The New Ventures program of U.S. environmental think-tank
World Resources Institute
Founded in 1982, the World Resources Institute (WRI) is an environmental think tank based in Washington, D.C. WRI is an independent, non-partisan and nonprofit organization with a staff of more than 100 scientists, economists, policy experts, business analysts, statistical
promotes sustainable growth by investing capital in businesses that deliver social and environmental benefits in emerging markets. Villar Esquivel has increased the program's annual operating budget ten-fold to US$700,000 and supported 30 companies in raising more than US$26 million. "We don't want people to invest out of pity, but rather because they are convinced it's a sound business," he has said, indicating that investment returns have been as high as 40%.
[ILLUSTRATION OMITTED]
Shakira (32)
Founder
Fundacion Pies Descalzos/Barefoot Foundation
Shakira Isabel Mebarak Bipoll, better known as Shakira, is a Colombian singer-songwriter who emerged as a Latin pop star in the mid-1990s and went global with the release of her English-language-crossover hit album Laundry Service. In 1995, Shakira founded the Pies Descalzos Foundation--named after her breakthrough Spanish-language album Pies Descalzos (Bare Feet)--to open schools for poor children in Colombia. The foundation has helped more than 5,000 students with education and meals. Shakira, whose foundation has raised more US$15 million, is now looking to build its sixth Foundation school in the Corregimiento La Playa neighborhood of Barranquilla.