Metropolitan D.C. Charities Receive $2.8 Million from ExxonMobil Employee Giving Program.
FAIRFAX, Va. -- ExxonMobil's employees in the Metropolitan D.C. area raised more than $2.8 million for local community and charitable organizations during the 2010 Employees' Favorite Charities Campaign. The amount is another record level for the campaign, eclipsing last year's record-setting amount of $2.7 million. The campaign has raised nearly $19 million for organizations in the Metropolitan D.C. area since 2002.
"This is a significant achievement, especially in these tough economic times when funding for many worthy organizations has declined while demand for their services has increased," said Debra King, chair of the 2010 ExxonMobil Employees' Favorite Charities Campaign. "Once again, our employees have continued their proud tradition of giving in the communities where we live and work."
This year, employees donated to over 500 charities with nearly half qualifying for ExxonMobil's charitable matching program. As a result, 233 local non-profit organizations providing
health and human services
Noun 1. Health and Human Services - the United States federal department that administers all federal programs dealing with health and welfare; created in 1979
Department of Health and Human Services, HHS
will receive contributions from ExxonMobil in addition to the individual donations made by employees.
ExxonMobil has a long history of supporting community groups and educational organizations in the greater Washington D.C. area, not only with contributions and grants, but also with thousands of employees and retirees who volunteer their time and talent.
Organizations receiving both individual employee and corporate matching contributions include:


A Wider Circle


A Woman's Choice


Action in Community Through Service of Prince William, Inc.


African American Women's Resource Center


Alice Ferguson Foundation/Hard Bargain Farm Environmental Center


ALIVE!, Inc.


Alternative House


Alzheimer's Disease & Related Disorders


Alzheimer's Family Day Center


American Cancer Society, Northern Virginia Region


American Diabetes Association


American Heart Association, Northern Virginia


American Institute For Cancer Research


American Red Cross of the National Capital Area


Amyotrophic Lateral Sclerosis

amyotrophic lateral sclerosis

(ALS)

(ā'mīətrōf`ik, sklĭrō`sĭs)

or

motor neuron disease,

Association (ALS

Als

(äls)

, Ger. Alsen, island, 121 sq mi (313 sq km), Sønderjylland co., S Denmark, in the Lille Bælt, separated from the mainland by the narrow Alensund. )


Angel Flight


Arc of Northern Virginia


Arlington-Alexandria Coalition for the Homeless This article is about the original New York based organization. For the national organization, see National Coalition for the Homeless

Coalition for the Homeless is the oldest not-for-profit advocacy group focused on homelessness in the United States. , Inc.


Arthritis Foundation, Metropolitan Washington Chapter


ASHA, Inc. (Asian Women's Self-help Association Inc)


Ashburn Volunteer Fire & Rescue Department


Assist Crisis Pregnancy Center Crisis pregnancy centers (CPCs), also known as pregnancy resource centers,[1][2] are non-profit organizations established by pro-life supporters that work to discourage pregnant women from choosing abortion.


Asthma and Allergy Foundation of America The Asthma and Allergy Foundation of America (AAFA) is a non-profit organization dedicated to finding a cure for and controlling asthma, food allergies, nasal allergies and other allergic diseases. AAFA's mission is also to educate the public about these diseases. , Maryland/Greater Washington, DC Chapter, Inc.


Autism Speaks-National Capital Area


Bethesda Chevy Chase Rescue Squad


Big Brothers Big Sisters of the National Capital Area


Birthmother Ministries Inc.


Black Student Fund


Boy Scouts of America Noun 1. Boy Scouts of America - a corporation that operates through a national council that charters local councils all over the United States; the purpose is character building and citizenship training , National Capital Area Council, The


Bread for the City, Inc.


Breast Cancer Foundation, The Susan G. Komen


Burke Volunteer Fire & Rescue Department


Capital Area Food Bank


Capital Area Reach Program


Capital Hospice


Carenet Pregnancy Resource Center of Manassas and Warrenton


Carpenter's Shelter


Catholic Charities of Arlington


Catholic Charities of the Archdiocese of Washington
Catholic Relief Services
Catholic Relief Services (CRS) is the official international relief and development agency of the U.S. Catholic community. Founded in 1943 by the U.S. bishops, the agency provides assistance to 80 million people in 99 countries and territories in Africa, Asia, Latin America, the


Center for Minority Studies (CMS (1) See content management system and color management system.

(2) (Conversational Monitor System) Software that provides interactive communications for IBM's VM operating system. )


Central Union Mission


Cerebral Palsy Ability Center (CPAC)


CHANGE Inc.


Childhelp Inc


Childhood Brain Tumor Foundation The Brain Tumor Foundation (BTF) is a charity based based in New York City which helps patients who have a brain tumor and their families. It was founded in 1998.

It promotes early detection of brain tumors, as well as support groups, medical referrals, peer matching


Children's Food and Care Fund


Children's Hospital Foundation of Washington, DC


Children's Inn at NIH


Choroideremia Research Foundation


Christian Communities Group Homes Inc. (CCGH)


Cinderella Foundation


City Impact, Inc. (Day Break)


Coalition for Economic Empowerment


Committee to Help Others


Community Family Life Services (CFLS)


Concerned Black Men, Inc., Washington, DC Chapter


Covenant House


Crohn's & Colitis Foundation of America
Cystic Fibrosis Foundation
The Cystic Fibrosis Foundation (CFF) is a non-profit organization in the United States established to provide the means to cure and control cystic fibrosis. The Foundation provides information about cystic fibrosis (CF) and finances CF research that aims to improve the


DC Central Kitchen


Diabetes National Institute, Inc.


Diabetes Research and Wellness Foundation, The
Disabled American Veterans
The Disabled American Veterans, or DAV, is an organization for disabled veterans that helps them and their families through various means. It currently has over 1.2 million members.

The DAV was controversial during the 2006 election cycle.


Divine Mercy Care


Door of Hope


Doorways for Women and Families


Down Syndrome Association of Northern Virginia


ECHO, Inc. (Ecumenical Community Helping Others)


Eddie's Club, Inc.


Emerging Scholars Program


Encore Theatrical Arts Project Inc


Epilepsy Foundation of the Chesapeake Region


Episcopal Center for Children, The


Expressive Therapeutic Movement (DanceAbilities)


Fairfax Area Christian Emergency and Transitional Services, Inc. (FACETS)


Fairfax CASA (formerly CASA of Fairfax)


Fairfax FISH, Inc.


Fairfax Volunteer Fire Department


Falls Church McLean Children's Center


Family Tree, Inc.


Fauquier Family Shelter Services


Fisher House Foundation


Flicker of Hope Foundation


Focus Foundation


Food & Friends


Food Allergy and Anaphylaxis Network, Inc. (formerly Food Allergy Network, Inc.)


Food for Others, Inc.


Friends of BBYO, Inc.


Georgetown University Jimmy L. Hewlett Lung Cancer Research Fund


Girl Scout Council of the Nation's Capital


Girls Incorporated of Washington DC Metropolitan Area


Good Shepherd Housing and Family Services, Inc.


Gospel Rescue Ministries of Washington, DC


Grace Oughton Cancer Foundation


Growing Hope


Guiding Eyes For The Blind
Habitat For Humanity
Habitat for Humanity,

nonprofit ecumenical Christian organization that enables low-income people to own affordable, livable housing. Headquartered in Americus, Ga., it was founded in 1976 by businessman Millard Fuller and his wife.


Habitat for Humanity-Prince William County


Herndon-Reston FISH, Inc.


Higher Achievement Program, Inc.


Hilda M. Barg Homeless Prevention Center


Hispanic Committee of Virginia


Holy Family Emergency Assistance Program


Home For the Aged The Little Sisters of The Poor The Little Sisters of the Poor is a Roman Catholic religious order for women. It was founded in the 19th century by Jeanne Jugan near Rennes, France. Jugan felt the need to care for the many impoverished elderly who lined the streets of French towns and cities.


HOMESTRETCH


Hope and a Home


Hope Village Inc


Hospice Foundation of America


House of Ruth


Hunger Program at Fairfax Presbyterian Church


Inova Health System Inova Health System is a non-profit health organization based in Northern Virginia, USA. Hospitals under Inova provide most of the healthcare needs for citizens in Northern Virginia. The flagship hospital, Inova Fairfax Hospital, has won acclaims as one of the best hospitals in the nation. Foundation


Interfaith Works, Inc


Islamic Relief USA


Islamic-American Zakat

zakat

(zə-kät`)

[Arab.,=purification], Islamic religious tax, one of the five basic requirements (arkan or "pillars") of Islam. All adult Muslims of sound mind and body with a set level of income and assets are expected to pay zakat. Foundation


Jan's Tutoring House (Friends of Tyler School)


Jewish Federation of Greater Washington, Inc., The


Jewish Social Service Agency


Jill's House (Access Center)


Juvenile Diabetes Research Foundation The Juvenile Diabetes Research Foundation (JDRF) is the leading charitable funder and advocate of type 1 (juvenile) diabetes research worldwide. The mission of JDRF is to find a cure for diabetes and its complications through the support of research. International-Capital Chapter


Kents Foundation for Child Life


Kidney Foundation of the National Capital Area, National


King of Kings Lutheran Church and Preschool


KOVAR


La Clinica del Pueblo
Lab School of Washington
Lab School of Washington is a nationally known school for special education, operated by Sally L. Smith, an American educator who teaches at American University, where she has been directing the Graduate Program in Learning Disabilities since 1976.


Laurel Center (Shelter for Abused Women)


Leesburg Volunteer Fire Department


Legal Aid Society of the District of Columbia

District of Columbia,

federal district (2000 pop. 572,059, a 5.7% decrease in population since the 1990 census), 69 sq mi (179 sq km), on the east bank of the Potomac River, coextensive with the city of Washington, D.C. (the capital of the United States). , The


Legal Services of Northern Virginia, Inc.


Leukemia & Lymphoma Society


Life with Cancer at INOVA


Lift Me Up


LINK, Incorporated


Loaves & Fishes, St. Stephens and the Incarnation


Lorton Community Action Center (LCAC)


Loudoun Abused Women's Shelter (LAWS)


Loudoun Habitat for Humanity


Loudoun Interfaith Relief, Inc.


Loudoun Therapeutic Riding Foundation, Inc.


Lupus Foundation of Greater Washington


Lutheran Social Services of the National Capital Area, Inc. (LSS/NCA)


Make-A-Wish Foundation of the Mid-Atlantic, Inc.


Manna Food Center, Inc.


Manna, Inc.


Marcelino Pan y Vino
March of Dimes
For the Canadian charitable organization, see Ontario March of Dimes and March of Dimes Canada.
March of Dimes is the name of a United States health charity, whose mission is to improve the health of babies. National Capital Area


Mariah Center (A Rose in Haste Inc)


Martha's Table/McKenna's Wagon


Matthew's Center for Visual Learning


McLean Virginia Stake-Church of Jesus Christ of Latter-Day Saints
Meals on Wheels
n. 1. A program that delivers hot meals to persons, such as the elderly or disabled, who are confined to their homes and unable to cook for themselves; also, the meals thus delivered. Such programs are usually conducted by governmental or charitable organizations.


Medical Care for Children Partnership Foundation


Miriam's Kitchen


My Sister's Place


N Street Village, Inc.


National Capital Lyme Disease Association


National Childhood Cancer Foundation


National MS Society


National Osteoporosis Foundation-Bone Disease


National Prostate Cancer Coalition Fund, Inc.


No. VA Fellowship of Christian Athletes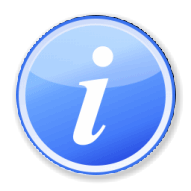 This January 2007 is written like an .
Please help [ rewrite this article] from a neutral point of view.
Mark blatant advertising for , using .


Northern Virginia AIDS Ministry


Northern Virginia Cool Cats Special Hokey


Northern Virginia Family Service


Northern Virginia Therapeutic Riding Program


Northern Virginia Training Center - Parents and Associates


NOVACO Inc. (Northern Virginia Coalition)


Orphan Foundation of America (OFA)


Our Daily Bread Inc


Parkinson's Action Network Foundation


Pathway Homes, Inc.


Pilgrimage Outreach Center


PKD-Polycystic Kidney Disease Foundation


Planned Parenthood Association of Metropolitan Washington, DC


Planned Parenthood Foundation


Polaris Project


Preemies Today


Prevent Cancer Foundation


Project Healing Waters


Providence Baptist Preschool


Pulmonary Fibrosis Research Fund at John Hopkins


Rainbow Christian Services


Rebuilding Together Alexandria


Reston Interfaith, Inc.


Ron Brown Scholar Program


Ronald McDonald House Charities This article or section needs sources or references that appear in reliable, third-party publications. Alone, primary sources and sources affiliated with the subject of this article are not sufficient for an accurate encyclopedia article. of Greater Washington, D.C., Inc.


Route One Shalom Cooperative


Saint Mark's Christian Formation Center


Salvation Army - District of Columbia, The


Salvation Army - Fairfax, The


Salvation Army - Loudoun County, The


Sanctity of Life Ministries


Service Dogs of Virginia, Inc.


Shelter House, Inc.


Sheppard & Enoch Pratt Foundation


Sickle Cell Disease

sickle cell disease

or

sickle cell anemia,

inherited disorder of the blood in which the oxygen-carrying hemoglobin pigment in erythrocytes (red blood cells) is abnormal. Association of Greater Washington, Inc.
SIDS
SIDS

sudden infant death syndrome.
---



SIDS


abbr.
sudden infant death syndrome


---
SIDS,


n See syndrome, sudden infant death. Alliance of The Mid-Atlantic


Sleepy Hollow Preschool


So Others Might Eat, Inc. (SOME)


Soldiers Undertaking Disable Scuba Diving Inc


Spastic Paraplegia Foundation


Special Love, Inc


Special Olympics International, Inc.


Special Olympics Virginia, Inc.


Specially Adapted Resource Club (SPARC)


Spiritual Care Support Ministries, Inc.


St. Ann's Infant and Maternity Home
Starlight Starbright Children's Foundation
The Starlight Starbright Children's Foundation is a 501(c)(3) non-profit organization dedicated to improving the quality of life for children with chronic and life-threatening medical conditions.


Stepping Stones Shelter, Inc.
Suited for Change
Suited for Change is a Washington, DC-based non-profit organization founded in 1992 that provides professional clothing and ongoing career education to low-income women who have completed job training or job readiness programs and are seeking employment.
Tahirih Justice Center
The Tahirih Justice Center, known simply as Tahirih, is a United States-based non-governmental organization (NGO) that provides pro bono direct legal services and social and medical service referrals to immigrant women and girls who are fleeing from gender-based


The Brady Urological Institute Development Office Fund for Johns Hopkins Medicine


The House


The Lamb Center


The Lighthouse Shelter (Annapolis Area Ministries Inc.)


The Men's Home


Time to Fly Foundation


Toys for Tots Foundation


Transitional Housing BARN, Inc.


United Methodist Family Services


United Way of The National Capital Area


Virginia Smiles Inc.


Washington Middle School for Girls


Washington Regional Alcohol Program (WRAP)


Western Fairfax Christian Ministries


Whitman-Walker Clinic


Williams Syndrome Association
Yellow Ribbon Fund
The Yellow Ribbon Fund is a charity that helps American servicemen who are injured during active service. The charity was set up on March 1, 2005.[1]


YMCA of Metropolitan Washington


Young Life-Northwest Fairfax


Youth for Tomorrow
About
Exxon Mobil Corporation
Exxon Mobil Corporation

U.S.-based oil and gas company formed in 1999 through the merger of Exxon Corp. and Mobil Corp. It has investments and operations in petroleum and natural gas, coal, nuclear fuels, chemicals, and ores.
ExxonMobil, the largest publicly traded international oil and gas company, uses technology and innovation to help meet the world's growing energy needs. ExxonMobil holds an industry-leading inventory of resources, is the largest refiner and marketer of petroleum products, and its chemical company is one of the largest in the world. Globally, ExxonMobil provides funding to improve basic education, promote women as catalysts for development, and combat malaria and other infectious diseases in developing countries. In 2009, together with its employees and retirees, Exxon Mobil Corporation (
NYSE
NYSE

See: New York Stock Exchange
:XOM), its divisions and affiliates, and ExxonMobil Foundation provided $235 million in contributions worldwide. Additional information on ExxonMobil's community partnerships and contributions programs is available at www.exxonmobil.com/community.