Method Man Preps New Album - 4:21
Tical 0: The Prequel

pre·quel

 
n.
A literary, dramatic, or cinematic work whose narrative takes place before that of a preexisting work or a sequel.


---

[pre- + (se)quel.]
, Method Man returns with
4:21
, his new LP set for a July 18 release on
Def Jam
.
Earlier in the week, the
Ticallion Stallion
explained the atypical title of his new album to
MTV News
MTV News is the news division of MTV, the first and most popular music television network in the U.S., as well as some of MTV's related channels around the world. MTV News began in the late 1980s with the program The Week In Rock
.
"Four-twenty [April 20] is the national weed-smoking day,
according to
according to


prep.
1. As stated or indicated by; on the authority of:

according to historians.



2. In keeping with:

according to instructions.



3.
those who chief," Meth said. "I basically said '4:21' because I'm the day-after dude. Plus, four [and] two [and] zero only adds up to six. '4:21' gives you that perfect seven.
"So this is sort of the day after, a moment of clarity, so to speak. When you're waking up from that night of partying and sh-- like that, what goes down."
Furthermore Method Man, who was revered by fellow MCs and
hip hop
hip-hop

  or hip hop
n.
1. A popular urban youth culture, closely associated with rap music and with the style and fashions of African-American inner-city residents.

2. Rap music.

adj.
fans in the early 1990s for his flow, feels like he has a lot to prove with his new LP. Meth didn't like the way various publications were talking about his rhyming skills and accusations that he had been robbed for his jewelry.
Getting back on the grind, Meth has already introduced his street record, "Yah Mean," featuring
Fat Joe
and
Styles P.
Meanwhile, the album's first single, "Say" samples
Lauryn Hill's
vocals from her 2001
MTV Unplugged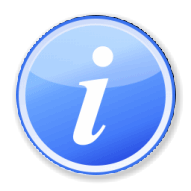 This article or section may contain a proseline.

Please help [ convert this timeline] into prose or, if necessary, a .
performance.
Method Man's highly-anticipated fifth studio album,
4:21
, also features production from his
Wu-Tang
brethren
RZA
RZA Ruler Zig-Zag-Zig Allah
RZA Requested Zenith Angle
,
Scott Storch
and
Dr. Dre
.
Tical 0: The Prequel
sold 525,000 copies in the United States, according to
Nielsen SoundScan
.
Have a news tip? Email us.
Read more vibe.com news headlines.