Malaysian Indian Congress calls on Indian parties to unite.
Kuala Lumpur
Kuala Lumpur
(kwä`lə l

m`p

r), city (1990 est. pop.
, Nov.9 (ANI): Former
Malaysian Indian Congress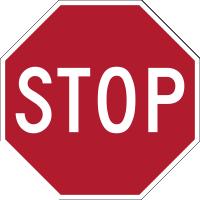 This article may not be compliant with the content policies of Wikipedia.
(MIC) deputy president S. Subramaniam has said while it has played the role of an umbrella body for Indians since its inception in 1946, it must take steps to maintain community unity with a new zest and determination.
"It (unity) is achievable, if we in the community are prepared to move ahead in unison, putting aside our differences and harnessing our similarities. After all, the basic and fundamental aim is to serve the community and Malaysians at large. It's sad to see the Indians in disarray now," The Star quoted him, as saying at the opening of the
Malaysian Indian
The Indian Malaysians are a group of Malaysians largely descended from those who migrated from southern India during the British colonization of Malaya. Prior to British colonization, Tamils had been conspicuous in the archipelago much earlier, especially since the period of the
Youth Council headquarters yesterday.
Subramaniam was among the main guests at the event, along with former
People's Progressive Party
There are several parties named People's Progressive Party:
People's Progressive Party (The Gambia)
People's Progressive Party (Guyana)
People's Progressive Party (Liberia)
People's Progressive Party (Malaysia)
People's Progress Party (Papua New Guinea)
Youth leader Senator Datuk T. Murugiah and Parti Keadilan Rakyat's Hutan Melintang state assemblyman S. Kesavan.
Subramaniam further said: "As long as we are not united, our voices will not be heard and the community will not be recognized or respected."
Murugiah said being united was the only practical solution for the woes faced by the Indian community. Forming new parties, he added, would be counter productive to the community as none of them could wield the necessary political influence.
"For the sake of the community and unity, I am willing to work with anyone, including (
PPP
(Point-to-Point Protocol) The most popular method for transporting IP packets over a serial link between the user and the ISP. Developed in 1994 by the IETF and superseding the SLIP protocol, PPP establishes the session between the user's computer and the ISP using
president) Datuk M. Kayveas. There is no point forming new parties when we are so divided and there is no understanding. I appeal that we don't form any more new parties but instead strengthen the existing ones," he added. (ANI)
Copyright 2009
Asian News International
The Asian News International (ANI) agency provides multimedia news to China and 50 bureaus in India. It covers virtually all of South Asia since its foundation and presently claims, on its official website, to be the leading South Asia-wide news agency.
(ANI) - All Rights Reserved.
Provided by Syndigate.info an Albawaba.com company