Maintainers in the trenches.
A maintenance crew works on an FA-18C Hornet assigned to the Stingers of Strike Fighter Squadron (VFA-113), during flight operations aboard Nimitz-Class aircraft carrier USS Ronald Reagan (CVN-76). Navy photo by MC2 John Curtis
[ILLUSTRATION OMITTED]
AMAN Miranda Long makes repairs to a P-3C Orion engine housing at Fleet Readiness Center (
FRC
FRC


abbr.
functional residual capacity


---

FRC

see functional residual capacity.
) Northwest aboard
Naval Air Station Whidbey Island
"Ault Field" redirects here. For the census-designated place, see Ault Field, Washington.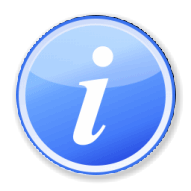 This article or section is in need of attention from an expert on the subject.
(NASWI). Navy photo by MC2 Jon Rasmussen
[ILLUSTRATION OMITTED]
Cpls. William Thornton (left) and Jeffers Page, along with other Marines, roll an engine out from an F/A-18 Hornet at Al Asad, Iraq. The Marines are with the phase maintenance section of Marine All-Weather Fighter Attack Squadron 533, Marine Aircraft Group 16 (Reinforced), 3rd Marine Wing. Photo by Cpl. Jonathan Teslevich
[ILLUSTRATION OMITTED]
AO3 Joseph Little moves Bols chaff loaders across the flight deck aboard
USS George Washington
Four ships of the United States Navy have been named USS George Washington in honor of an early American General and first President of the United States.
The first George Washington was purchased on 12 October 1798 and served for less than four years.
(CVN-73). Navy photo by PHAN Jessica Davis