MOTOROLA/PIP UNVEIL AUTOMATIC LICENSE PLATE RECOGNITION.
NYSE
NYSE

See: New York Stock Exchange
:MOT) AND PIPS Technology, a Federal Signal company (NYSE:
FSS
FSS Federal Supply Service

(US General Services Administration)


FSS Flight Service Station
FSS Family Self-Sufficiency
FSS Fixed Satellite Service
FSS Forensic Science Service

(Great Britain)
) has announced an Automatic License Plate Recognition (
ALPR
ALPR Automatic License Plate Recognition
ALPR Argonne Low Power Reactor
ALPR Advanced Lotus Password Recovery
) solution featuring new low-profile digital Slate(TM) cameras and an ALPR expansion board that fits Motorola MW810 Mobile Workstations, which saves space and eliminates additional hardware costs.
"Motorola's license plate recognition solution provides law enforcement with seamless connectivity and access to real-time information using mission critical technology that is second nature," said Rod Guy, Motorola director of
Mobile Computing
Using a computing device while in transit. Mobile computing implies wireless transmission, but wireless transmission does not necessarily imply mobile computing. Fixed wireless applications use satellites, radio systems and lasers to transmit between permanent objects such as buildings
Operations. "Motorola and PIPS Technology developed a cost-effective and efficient ALPR solution that gives law enforcement an invaluable tool in combating auto theft and other crimes."
The enhanced complete Motorola ALPR solution includes the new Slate cameras, Motorola's MW810 Mobile Workstation, the ALPR expansion board for the MW810,
PAGIS
PAGIS Protected Areas Geographic Information System
in-vehicle software that interoperates with the cameras to capture and read license plates, and BOSS back-end software that aggregates information from multiple ALPR systems to enhance intelligence capabilities.
"If ALPR is reading license plates, officers can concentrate on other tasks, which helps us protect the public," said Sgt. Dan Gomez,
Los Angeles Police Department
"LAPD" and "L.A.P.D." redirect here. For other uses, see LAPD (disambiguation).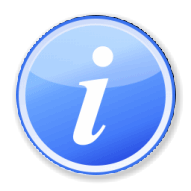 This article or section is written like an .
, an early adopter of ALPR technology. "What's great about the new system is its small footprint. With more and more devices installed in police cruisers, the trunk can get pretty packed. We also like the smaller cameras, which are not as obvious and work better when we go around corners."
The new compact Slate camera is less noticeable and does not interfere with a law enforcement vehicle's light bar. The ALPR expansion board is installed into a new or existing MW810, eliminating hardware costs and space constraints associated with the need for a separate ALPR processing unit in a vehicle. The board also supports
preprocessing
A preliminary processing of data in order to prepare it for the primary processing or for further analysis. The term can be applied to any first or preparatory processing stage when there are several steps required to prepare data for the user.
, which optimizes system performance.
"PIPS Technology is pleased to continue our partnership with Motorola in the delivery of license plate recognition solutions to the public safety community," said Craig Cantrell, vice president and general manager of PIPS Technology, Inc. "The combination of our industry leading ALPR technology with the power of the Motorola MW810 processor provides the officer unmatched technology performance while significantly reducing the overall equipment deployed in the police vehicle. We believe this is a winning combination that will
resonate
res·o·nate

 
v. res·o·nat·ed, res·o·nat·ing, res·o·nates

v.intr.
1. To exhibit or produce resonance or resonant effects.

2.
with the police community."
Motorola's ALPR mobile application helps enhance the productivity and effectiveness of officers by automatically capturing images of license plates within the camera's view. The numbers are processed using an
optical character recognition
optical character recognition

(OCR), method for the machine-reading of typeset, typed, and, in some cases, hand-printed letters, numbers, and symbols using optical sensing and a computer.
engine and are compared against an onboard violations data base or hot list. The system alerts an officer if there is a matching hit and provides vehicle information and other
preemptive
pre·emp·tive

or pre-emp·tive  
adj.
1. Of, relating to, or characteristic of preemption.

2. Having or granted by the right of preemption.

3.
a.
details for appropriate action.
License plates can be automatically read and analyzed every two seconds, which means more than 5,000 plates can be checked in a typical shift. ALPR technology also helps law enforcement maximize revenue from the collection of unpaid parking tickets, licenses and permits as well as identifies stolen vehicles and those connected to criminal activities. The technology also helps to secure sensitive areas such as ports, schools and power plants.
Motorola's enhanced ALPR solution, expected to be available in the second half of 2009, is part of the MOTOA4(TM) mission critical portfolio of products that offer seamless connectivity between
first responders
first responder

First response personnel Emergency medicine A person employed in the public sector–EMT, fire fighter, police, volunteer EMS–whose duties include provision of immediate medical care in the event of an emergency; FRs have basic emergency
.
Motorola is known around the world for innovation in communications and is focused on advancing the way the world connects. From broadband communications infrastructure, enterprise mobility and public safety solutions to
high-definition video
This article is about high-definition video technology. For television systems, see High-definition television. For the tape format, see HDV. For compression and prerecorded media, see High-definition pre-recorded media and compression.
and mobile devices, Motorola is leading the next wave of innovations that enable people, enterprises and governments to be more connected and more mobile. Motorola (NYSE:MOT) had sales of US $30.1 billion in 2008. For more information, please visit www.motorola.com.
About Federal Signal Corporation's Public Safety Systems Division
For decades, Federal Signal (NYSE:FSS) has been helping law enforcement leaders serve and protect people, property and the environment. Total solutions from Federal Signal include license plate recognition systems, vehicular light and siren systems, interoperable
communications systems
In telecommunication, a communications system is a collection of individual communications networks, transmission systems, relay stations, tributary stations, and data terminal equipment (DTE) usually capable of interconnection and interoperation to form an integrated whole.
and in-vehicle video and data systems. We deliver the most comprehensive public safety systems to help you protect your community--every day.
For more information call 708/587-3486 or visit http://www.federalsignal.com/publicsafety.
For more information, visit http://www.motorola.com or call 847/538-0368.