Life after The Bill as star returns to the North; ACTOR Mark Wingett became a household name playing Jim Carver in The Bill for 21 years and later went on to appear in Eastenders. With two films in the pipeline and a stint directing a play here in the North East, he talks to LIZ LAMB.
LIZ
LIZ Elizabeth
LIZ Lisette
LIZ Leather Institute of Zimbabwe
LAMB
IT was 27 years ago when actor Mark Wingett delivered the opening line on what was to become the hit television police drama The Bill.
"Ok Carver, let's do it" sparked a career in the show spanning more than two decades for Mark as PC
Jim Carver
Jim Carver is a fictional police officer in the long running ITV drama The Bill. He was played by Mark Wingett from 1983-2005. Woodentop
Carver began his career in Berryfields as a probationer at Sun Hill, appearing in the pilot episode, Woodentop.
who became one of The Bill's most popular and well known characters.
Last month the cop show bowed out after 27 years and it's no surprise that the actor was a more than a little sad to see it go.
"I watched the final episode and I felt a little bit jealous," says Mark, as he soaks up the sunshine in
South Shields
South Shields,

city (1991 pop. 86,488), South Tyneside, NE England, at the mouth of the Tyne River. It is a significant port. Shipbuilding and marine engineering are the main industries; chemicals and paints are manufactured.
. "I was gutted I wasn't in it. I was a leading character in the pilot. It was fun for 21 years and I was sad to see it end.
"I'm sad even though I left The Bill years ago.
It was a huge part of my life but I thought the last episode was a fitting end."
The actor, who is in the North East working on Good To Firm at the Customs House in South Shields, first hit our screens back in 1979, starring in cult movie Quadrophenia.
But it was The Bill that made him a household name.
As PC Carver he rose through the ranks at Sun Hill and was famed for storylines such as his battle with alcoholism and his
onscreen
on·screen

or on-screen  
adj. & adv.
1. As shown on a movie, television, or display screen.

2. Within public view; in public.
romance with Sergeant June Ackland.
As well as Mark, The Bill has also launched the careers of stars such as A-lister Keira Knightly, Atonement actor James McAvoy and Trainspotting star Robert Carlyle.
"It's tragic for our industry that it has ended," says Mark. "The technical expertise was fantastic and so was the acting. It was a great training ground - not just for actors but producers, directors and behind-the-scenes staff.
"There were 50 actors on the show and now their jobs have gone. It's a great shame."
Mark left The Bill after 21 years to spread his acting wings and has gone on to play Mike Swann in Eastenders and in the
BBC
BBC
in full British Broadcasting Corp.

Publicly financed broadcasting system in Britain. A private company at its founding in 1922, it was replaced by a public corporation under royal charter in 1927.
series Missing alongside former
Birds of a Feather
Birds Of a Feather - (BOF) (From the saying "Birds of a feather flock together") An informal discussion group, scheduled on a conference program or formed ad hoc, to consider a specific issue or subject.
actress Pauline Quirke.
Mark says: "I did 780 episodes of The Bill playing one character and I was pleased with whatever storyline they came up with for me but it was my suggestion to leave. I wanted to play different characters and I have been well served ever since."
Mark made his North East debut last year playing Martin Carson in God Only Knows, a play by North East writers
Ed Waugh and Trevor Wood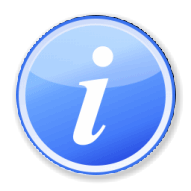 This article or section is written like an .
Please help [ rewrite this article] from a neutral point of view.
Mark blatant advertising for , using .
. He'd worked with the pair before, in Maggie's End, during it's run in the capital.
This time Mark has left the stage to go behind the scenes and is currently directing Waugh and Wood's Good to Firm, which runs at the Custom's House until Saturday.
It tells the story of Bob and Shirley Fletcher who have been married for 27 years but Shirley has always disliked Bob's long-time friend, Phillippa - his childhood sweetheart. On her annual trip back home to see her parents, Phillippa pops in to see Bob.
Set against the backdrop of Grand National weekend, it asks: Does first love ever die? Mark says: "I'm a complete novice but I am thoroughly enjoying myself. The last time I directed was ten years ago in Australia.
"Ed phoned me up and asked me if I would direct the play. He sent me a script and it made me laugh out loud and I just thought I've got to direct this.
"Good to Firm is part of three plays in the Bob and Angie trilogy. Bob is a punter who has a long-suffering wife Angela who has to put up with him and his ways. Then his first love turns up. It's a sparkling funny comedy. The audiences in the North East are great. I have had such a warm welcome from the Customs House and I have a perfect local cast. It's an absolute joy."
Mark will be back on our screens next year, starring in second world war film Glass House and in the pounds 20m movie The Intruders with Clive Owen.
"I play Clive Owen's father which was funny as Clive is only four years younger than me," laughs Mark.
Good to Firm is on till Saturday. Tickets pounds 14. Call 0191 454 1234.
CAPTION(S):
NEXT STAGE Former The Bill actor Mark Wingett is directing a play in South Shields