LMP makes strides toward full deployment.
Modernization
modernization

Transformation of a society from a rural and agrarian condition to a secular, urban, and industrial one. It is closely linked with industrialization. As societies modernize, the individual becomes increasingly important, gradually replacing the family,
Program is currently used to manage a multi-billion dollar inventory with tens of thousands of vendors, and it is integrated with more than 70 Department of Defense systems. Operational since 2003 and managed by the Army Program Executive Office for Enterprise Information Systems (
PEO EIS
PEO EIS Program Executive Office for Enterprise Information Systems

(formerly PEO STAMIS)
),
LMP
LMP

left mentoposterior (position of fetus); last menstrual period.
---



LMP


abbr.
last menstrual period


---
LMP

Last menstrual period, see there
is used by the Army's Communications-Electronics Command Life Cycle Management Command, the
Defense Finance and Accounting Service
The Defense Finance and Accounting Service (DFAS), an agency of the United States Department of Defense, provides finance and accounting services for the military and other members of defense.

In FY 2004, DFAS:
Processed 104M pay transactions to 5.
, the
Tobyhanna Army Depot
Tobyhanna Army Depot, Tobyhanna, PA, was established Feb. 1, 1953 as Tobyhanna Signal Depot. Today, it is the Defense Department's leading facility for the repair, upgrade and integration of Command, Control, Computer, Communications, Intelligence, Surveillance and
, and a dozen other Army organizations. And although LMP is an Army program, its impact and the lessons learned from its success story can be applied across DoD.
[ILLUSTRATION OMITTED]
LMP delivers a fully integrated suite of software and business processes that streamline the maintenance, repair, and overhaul; planning; finance; acquisition; and supply of weapon systems,
spare parts
Spare parts, also referred to as Service Parts is a term used to indicate extra parts available and in proximity to the mechanical item, such as a automobile, boat, engine, for which they might be used.

Spare parts are also called "spares.
, services, and
materiel
ma·te·ri·el

or ma·té·ri·el  
n.
The equipment, apparatus, and supplies of a military force or other organization. See Synonyms at equipment.
to servicemembers. By replacing a stovepiped legacy systems environment that prevented the quick aggregation of accurate data, LMP enables the Army to leverage the power of precise, up-to-the-minute, enterprise-wide data. And by providing a comprehensive,
modernized
mod·ern·ize

 
v. mo·dern·ized, mo·dern·iz·ing, mo·dern·iz·es

v.tr.
To make modern in appearance, style, or character; update.

v.intr.
To accept or adopt modern ways, ideas, or style.
logistics solution to the Army and DoD, LMP provides world-class logistics readiness capabilities to servicemembers in Iraq, Afghanistan, and around the world. LMP also provides Army and DoD leaders with real-time asset visibility and financial controls. For example, LMP allows Army and DoD users to see how many spare parts are in inventory; prepare for demand and forecast planning of those parts; as well as track and budget for costs associated with the manufacture, warehousing, and distribution of those parts. Additionally, the technology and business processes used by LMP interact with and support dozens of DoD systems, demonstrating its ability to support joint force logistics and supply chain management.
Advancing the Army's Business Enterprise
LMP is a critical component of the Army's initiative to integrate its supply chain management and business processes. So to better support this Army mission, the PEO EIS recently implemented organizational changes to more closely align its structure with the vision of the assistant secretary of the Army for acquisition, logistics and technology. As a result, LMP, Global Combat Support System-Army, the Product Life Cycle Management Plus Program, the
Defense Integrated Military Human Resources System
The Defense Integrated Military Human Resources System is a program of the United States Department of Defense. As the largest enterprise resource planning program ever implemented for human resources, DIMHRS(pronounced dime-ers) will subsume or replace over 83 legacy systems that
, and the General Fund Enterprise Business System are under the umbrella of the Army
Enterprise Resource Planning
See ERP.
---

(application, business) Enterprise Resource Planning - (ERP) Any software system designed to support and automate the business processes of medium and large businesses.
Systems Integration Task Force. This organizational change streamlines management of PEO EIS enterprise resource planning and enables these important systems to better support servicemembers, as well as work together in a focused, comprehensive
ERP
(Enterprise Resource Planning) An integrated information system that serves all departments within an enterprise. Evolving out of the manufacturing industry, ERP implies the use of packaged software rather than proprietary software written by or for one customer.
effort. Additionally, the new structure helps each of the programs develop and field new systems, support systems already in the field, ensure no duplication of efforts, and move everyone in the same direction.
"The Army needs to take an enterprise approach with these systems," said Program Executive Officer for Enterprise Information Systems Gary
Winkler
Winkler may refer to:
Winkler, Manitoba, a Canadian city
Winkler (novel), by Giles Coren
Winkler (crater), a crater on the Moon
Winkler (surname), people with the surname Winkler or Winckler
See also
. "By strategically aligning our ERP systems, we can leverage everything from lessons learned to software applications and resources to put everyone on the same page and deliver a cohesive end-to-end business enterprise."
Building Upon a Strong Track Record
LMP is a logistics information system, but it is also a system of record for Army working capital funds. It generates and processes a significant amount of financial data used by DoD for management, analysis, and reporting, which is why it's so important for LMP to be compliant with the Federal Financial Management Improvement Act.
FFMIA
FFMIA Federal Financial Management Improvement Act
certification means that the LMP complies with federal financial management systems requirements, applicable federal accounting standards, and the U.S. Government Standard
General Ledger
General Ledger

A company's accounting records. This formal ledger contains all the financial accounts and statements of a business.

Notes:
The ledger uses two columns: one records debits, the other has offsetting credits.
. To meet FFMIA requirements, LMP established a disciplined, phased, and collaborative approach that analyzed and determined the program's baseline of information, defined a test plan, developed
test scripts
The instructions in a test program. It defines the actions and pass/fail criteria. For example, if the action is "to enter a valid account number," the expected result is that the data are accepted. Entering an invalid number should yield a particular error message. See test case.
, and performed--and passed--the tests. The program worked closely with the Army Audit Agency, which independently validated and verified the approach. Today, as one of only a few FFMIA-compliant systems, LMP is playing a critical role in helping the government achieve its financial goals.
LMP also was certified as compliant with the DoD Information Technology Security and Accreditation Process, but when newer security standards were enacted, LMP implemented a comprehensive action plan to meet the more stringent requirements that focus on system security and validation of the data being used. In December 2007, LMP was successfully recertified as compliant with the DoD Information Assurance Certification and Accreditation Process, which ensures that LMP data transferred over Army networks can be trusted, are secure, and meets rigorous information assurance requirements. Similarly to the way in which it achieved FFMIA compliance, LMP used a phased approach that planned, tested, and remediated issues to become DoD Information Assurance Certification and Accreditation Process compliant.
An Integrated Solution to Support Critical Decision-Making Capabilities
LMP provides an integrated logistics solution that aligns with DoD and Army policy while delivering the capabilities needed to support critical decision making for supply chain planning, maintenance processes, depot operations, and budget and finance. The system enables personnel to quickly and confidently address strategic issues, appropriately manage risk, and
prioritize
pri·or·i·tize

 
v. pri·or·i·tized, pri·or·i·tiz·ing, pri·or·i·tiz·es Usage Problem

v.tr.
To arrange or deal with in order of importance.

v.intr.
the Army's needs.
For example, LMP provides item managers and project leaders with enhanced oversight of maintenance programs. The system supports improved tracking of labor hours and dollars
expended
ex·pend

 
tr.v. ex·pend·ed, ex·pend·ing, ex·pends
1. To lay out; spend:

expending tax revenues on government operations.

See Synonyms at spend.

2.
per repair program, and it integrates detailed, accurate forecasting capabilities. LMP also supports greater collaboration between users and item-repair facilities, resulting in more accurate forecasting and program execution. With LMP, a project can be created, funded, transmitted to the depot, rejected, renegotiated, retransmitted, and accepted by the depot in one day. In fact, with LMP, most projects are accepted in
a matter of minutes
A Matter of Minutes is an episode from the television series The New Twilight Zone. Cast

Michael Wright: Adam Arkin
Maureen Wright:Karen Austin
Supervisor: Adolph Caesar
Synopsis
. In contrast, those activities previously required approximately two weeks to one month to complete, using multiple legacy systems.
Lessons Learned Put Into Practice
LMP continually leverages lessons learned from program experience to date as well as other government and industry ERP implementations. In fact, LMP has implemented a formal process to leverage lessons learned that documents and tracks items. Included in its lessons learned repository are how to empower customers; align
organizational structure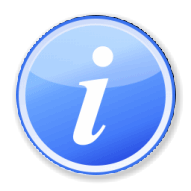 This article has no lead section.
---
To comply with Wikipedia's lead section guidelines, one should be written.
with ERP business processes; communicate to the right people at the right time with the right message; educate and train users so they know, understand, and become comfortable with a new way of doing business; manage and maintain data quality; use document repositories that house everything from management processes and procedures to business process maps; enhance the development life cycle processes; improve testing processes; and increase testing automation to address
requirements traceability
Overview
Traceability as a general term is the "ability to chronologically interrelate the uniquely identifiable entities in a way that matters." The word chronology
.
Updating
Policies and Procedures
Policies and Procedures are a set of documents that describe an organization's policies for operation and the procedures necessary to fulfill the policies. They are often initiated because of some external requirement, such as environmental compliance or other governmental
As part of its data integration and business process rationalization effort, LMP also has been a driving force for eliminating outdated supply policies and procedures that were difficult to follow because of aging databases and numerous, non-integrated information systems. By eliminating the need for extensive manual intervention in supply procedures, LMP helped reduce the time, funding, and
human resources
The fancy word for "people." The human resources department within an organization, years ago known as the "personnel department," manages the administrative aspects of the employees.
required to process millions of Army-initiated transactions annually.
Education and Training
LMP's education program provides a foundation to learn about new business processes, and ERP and supply chain management concepts, as well as gain a high-level understanding of how LMP will enable the new business processes. LMP's training program teaches users how to use the LMP system to perform their job roles.
Additionally, LMP uses both teaching and demonstrating to increase understanding of the new business process and system. Teams at future deployment sites rely on their expert users, whom the Army educates and trains well in advance of Go-Live, which is the name given to the event that transitions legacy systems to LMP. Teams also participate in a shadowing program in which they visit with counterparts with similar roles at an already-deployed LMP site, viewing LMP in action and learning from other users' experiences.
Ensuring Data Accuracy
Cleansing of legacy data is a critical activity to deliver LMP. Legacy data often reflect multiple versions of a single business transaction, resulting in logistics and finance information that is difficult to reconcile in an integrated ERP environment. In other cases, lack of serial numbers and invalid inventory locations compound the transfer of data between legacy systems and the new environment. Lessons learned from deployment and best practices have resulted in defining clear roles and responsibilities for data management; improving
data cleansing
See address cleansing and data hygiene.
, testing, and migration processes; focusing more on education and training; and improving management oversight. Through unity of effort across the enterprise, LMP has made great strides in data accuracy for future deployments.
Communicating With Users and
Stakeholders
Stakeholders

All parties that have an interest, financial or otherwise, in a firm-stockholders, creditors, bondholders, employees, customers, management, the community, and the government.
LMP has learned the critical value of communications as a means to not only articulate the goals of the program to stakeholders, but also to develop a cohesive customer community that understands its vital role throughout implementation. Key messages within the communication strategy are specifically developed for different audiences within organizations touched by LMP.
LMP's Testing Strategy and Readiness Scorecard
LMP uses two independent testing teams to help ensure Go-Live events occur with few issues. The program management office established an independent verification/validation team composed of government personnel and support contractors who have extensive ERP experience. The team is managed by the Army's Communications-Electronics Command Life Cycle Management Command Software Engineering Center and reports to PEO EIS. To supplement these efforts, LMP's system integrator has an independent test group that delivers independent reports to its own corporate quality management office. Together, these teams have delivered outstanding results and have made an important contribution to the success of LMP.
The LMP team also implemented a Go-Live Readiness Scorecard, which concisely defines
metrics
metrics

Managed care A popular term for standards by which the quality of a product, service, or outcome of a particular form of Pt management is evaluated. See TQM.
, relevant organizations, and
decision-making processes
Presented below is a list of topics on decision-making and decision-making processes:

| width="" align="left" valign="top" |
Choice
Cybernetics
Decision
Decision making
Decision theory


| width="" align="left" valign="top" |
required to move the project from one stage to the next. The
overarching
o·ver·arch·ing

 
adj.
1. Forming an arch overhead or above:

overarching branches.



2. Extending over or throughout:

"I am not sure whether the missing ingredient . . .
principle behind the scorecard is effective communication to all organizations that use LMP, as well as to senior management in PEO EIS,
Army Materiel Command
Army Materiel Command can refer to:
Army Materiel Command (Denmark)
United States Army Materiel Command
Air Force Materiel Command
United States Army Aviation and Missile Command
, and the Army. One of the biggest challenges to fielding large transformational systems such as LMP involves managing change and expectations. The scorecard is an essential tool used to communicate program status in real-time.
Achieving Program Success
The imperatives for deploying LMP are clear--deliver a reliable system that makes sense to users and provides capabilities that deliver, track, and manage equipment and supplies. LMP's success truly depends on the people who implement and use the system, the processes in place to manage everything from data to organizational structure, and the systems' advanced capabilities.
With full deployment set for 2011, LMP continues to gain momentum and support, achieve milestones, refine processes and procedures, and leverage lessons learned to ensure sustainment of current deployments, as well as readiness for upcoming Go-Live events.
Col. Scott Lambert, USA
Lambert has been the Logistics Modernization Program project manager since August. 2006. He is responsible for executing the project and ensuring LMP meets all cost, schedule, and performance goals.
The author welcomes comments and questions, which can be e-mailed to christine.irving@us.army.mil.