LG Electronics Adds More International Talent To Executive Position In Seoul.
Stickler, 59, will assume the role of CHO and Executive Vice President for LG effective next month. Stickler arrives at LG with 35 years of human resources management experience, 27 of those at Ford Motor Company. A United States native, Stickler attended St. John's University and received his master's degree in labor and industrial relations from
Michigan State University
Michigan State University,

at East Lansing; land-grant and state supported; coeducational; chartered 1855. It opened in 1857 as Michigan Agricultural College, the first state agricultural college.
.
The appointment is consistent with
CEO
(1) (Chief Executive Officer) The highest individual in command of an organization. Typically the president of the company, the CEO reports to the Chairman of the Board.
Yong Nams mission to attract the best international talent to the Korean consumer electronics and appliances company.
"LG is
in the midst
Adv. 1. in the midst - the middle or central part or point; "in the midst of the forest"; "could he walk out in the midst of his piece?"
midmost
of transforming itself from a manufacturer to a marketing-driven company," said Vice Chairman and CEO Nam. "Our objective is to become an innovation-based company that regularly achieves double-digit operating profit. We are committed to attracting talent from global organizations for their expertise and fresh perspective."
Since 2007, LG has been filling the majority of its top positions with executives from outside Korea, a practice that was rarely seen at traditional Korean companies even a decade ago. To date, five of LG's seven most senior executives have been brought in from outside Korea: Chief Marketing Officer (
CMO
CMO

See: Collateralized mortgage obligation

---



CMO



See collateralized mortgage obligation (CMO).
) Dermot Boden,
Chief Procurement Officer
A Chief Procurement Officer (CPO) is an executive role focused on supply management for an enterprise.

A report by Aberdeen Group shows a marked acceleration in the significance of procurement's role.
(CPO) Thomas Linton, Chief Supply Chain Officer (
CSCO
CSCO Cisco Systems Incorporated

(stock symbol)


CSCO Chief Supply Chain Officer
) Didier Chenneveau, Chief Go-To-Market Officer (CGTMO) James Shad and CHO Stickler.
LG also appointed Kyung-ho Kim, 45, to the position of Senior Vice President and head of its information strategy team, reporting directly to the Chief Financial Officer. Kim received his doctoral degree in management information systems (MIS) from the
Korea Advanced Institute of Science and Technology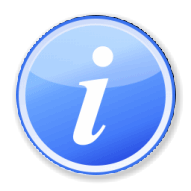 This article reads like a news release, or is otherwise written in an overly promotional tone.
Please help [ rewrite this article] from a to be less promotional, per Wikipedia .
(
KAIST
KAIST Korea Advanced Institute of Science and Technology
) and has worked in
management consulting firms
List of Management Consulting Firms
1. McKinsey & Company
2. Marakon Associates
3. Boston Consulting Group (BCG)
4. A.T. Kearney
5. Booz Allen Hamilton (BAH)
6. Monitor Group
7. Bain & Company
8. Roland Berger
, including Accenture, for twenty years.
About LG Electronics, Inc.
LG Electronics, Inc. (KSE: 066570.KS) is a global leader and technology innovator in consumer electronics, home appliances and mobile communications, employing more than 82,000 people working in 114 operations including 82 subsidiaries around the world. With annual worldwide revenues exceeding $40 billion, LG Electronics comprises five business units: Home Entertainment, Home Appliance, Air Conditioning, Business Solutions and Mobile Communications.
LG is one of the world's leading producers of mobile handsets, flat panel TVs, air conditioners, front-loading washing machines, optical storage products, DVD players and home theater systems. For more information, please visit www.lge.com.
Source: LG Electronics, Inc.
Contact:

LG Electronics Global PR,
Corporate Communications
Judy Pae
Email: lgpr@lge.com
Phone: 82-2-3777-7144

Copyright 2009 ACN Newswire. All rights reserved.