Kurdistan Regional Government of Iraq Representative to the U.S. Addresses Rhodes College in Memphis.
Rhodes College
Rhodes College is a four-year, private liberal arts college located in Memphis, Tennessee. Founded in 1848, Rhodes enrolls approximately 1,700 students. About one third of Rhodes students go on to graduate and professional school soon after graduation,[1].
, Qubad Talabani, the
Kurdistan Regional Government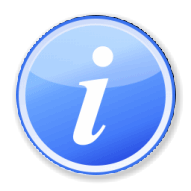 The introduction to this article may be too long. Please help improve the introduction by moving some material from it into the body of the article according to the suggestions at
of Iraq (
KRG
KRG Kurdistan Regional Government
KRG Key Resource Group

(Los Angeles, California)


KRG Killology Research Group
KRG Knoxville Repeater Group
) Representative to the
United States
United States,

officially United States of America, republic (2005 est. pop. 295,734,000), 3,539,227 sq mi (9,166,598 sq km), North America. The United States is the world's third largest country in population and the fourth largest country in area.
, and the son of Iraq's president, Jalal Talabani, delivered a lecture entitled "Iraq: As U.S. Forces Stand Down, Who is Standing Up." Mr. Talabani discussed how to ensure that sacrifices made by Americans in Iraq will lead to a democratic and stable country.
"Who is standing up [in Iraq]?" asked Mr. Talabani. "We in the Kurdistan Region are. We are capable to lead Iraq to a new era, as we have proven. We overcame our internal conflicts to establish a Regional government that united the warring political parties. We have worked hard to secure our area from the scourge of terrorism and extremism. We are proud today that not one American has been killed, injured in combat or kidnapped in the Kurdistan Region."
As Representative of the KRG to the United States, Mr. Talabani works closely with the U.S. Government and research institutions to provide critical analysis and up-to-date information on Iraq and the Kurdistan Region. Talabani's family has been involved in Kurdistan politics for decades.
One of the most notable achievements in the Kurdistan Region came this past July when there was a historic set of elections for the Region's president and Parliament, which were hailed by international organizations and observers as free and fair.
"The Kurdistan Region showed the rest of Iraq and the world what we all knew: that we know how to take strong steps to make our country better -- that we know how to stand up for democracy," Mr. Talabani said.
Mr. Talabani, who was invited to Rhodes College by
David Romano
The subject of this article may not satisfy the notability guideline for Biographies. If you are familiar with the subject matter, please expand or rewrite the article to establish its notability.
, Assistant Professor of the Department of International Studies, also addressed the pro-business environment that is taking hold in the Kurdistan Region.
"Our market oriented policies and visions have turned the Kurdistan Region into an attractive investment environment," said Mr. Talabani. "We are working on a robust transparency and
good governance
The terms governance and good governance are increasingly being used in development literature. Governance describes the process of decision-making and the process by which decisions are implemented (or not implemented).
strategy, which will give us the tools to combat corruption and improve and make more transparent, our procurement and tendering procedures, while streamlining our bureaucracy," Mr. Talabani added.
As the Kurdistan Region works to build a strong foundation of democracy and capitalism, the area has begun to repair old divisions. "The Kurdistan region has worked hard with Turkey to improve upon our already strong economic relations to build stronger political and security relations."
"While Iraqis of all walks of life have stood up to overcome the gravest of challenges, including terrorism, sectarian violence, political stalemates and regional interference, we remain well aware that in order for the U.S. to stand down, and Iraqis to stand up, in a sustainable and viable federal democracy, continued U.S. engagement, and more importantly, continued U.S. interest in Iraq is paramount," said Mr. Talabani. 2009 Al Bawaba (www.albawaba.com)
2009 Al Bawaba (Albawaba.com)
Provided by Syndigate.info an Albawaba.com company