Japan's crooked-teeth 'Yaeba' trend 'adds to sex appeal'.
Many teenaged girls have undergone dental procedures to
elongate
e·lon·gate

 
tr. & intr.v. e·lon·gat·ed, e·lon·gat·ing, e·lon·gates
To make or grow longer.

adj. or elongated
1. Made longer; extended.

2. Having more length than width; slender.
their canines, producing a fang-like imperfect - and some claim childlike - appearance. Some say the
imperfection
im·per·fec·tion

 
n.
1. The quality or condition of being imperfect.

2. Something imperfect; a defect or flaw. See Synonyms at blemish.


---
imperfection


Noun

1.
makes them more approachable, but others worry it is sexualizing a childlike look.
The yaeba look is achieved when molars crowd the canines and push them forward.
According to Oddity Central, some Japanese men find crooked teeth endearing and attractive. For others, this slight imperfection makes beautiful women more approachable, the
New York Daily News
New York Daily News

Morning daily tabloid newspaper published in New York City. It was founded in 1919 by Joseph Medill Patterson and his cousin Robert McCormick as a subsidiary of the Tribune Co. of Chicago. The first successful tabloid-format newspaper in the U.S.
reported.
Blogs celebrate yaeba and celebrities smile for cameras to flaunt their protruding canines.
The cosmetic fad is the most sought-after procedure provided by Dental Salon Plaisir in Tokyo's Ginza district.
At Dental Salon Plaisir, the dentists glue artificial canines onto the person's real teeth. Since the salon uses temporary adhesive, the transformation is not permanent.
But not all are hooked to the trend. Michelle Phan, who maintains a trendy blog on beauty and fashion, said that people don't need to purchase their flaws.
"I've always believed that many perceived imperfections in appearance add uniqueness and personality, and actually enhance a person's beauty. But is buying our quirks through cosmetic procedures taking it to an extreme?" she wrote.
Others are troubled by what they consider the phenomenon's fixation on youth.
Dr. Emilie Zaslow, an assistant professor of communications at Pace University, told The New York Times that yaeba demonstrates "the
sexualization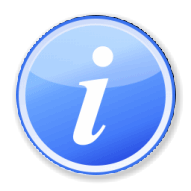 This article or section is in need of attention from an expert on the subject.
Please help recruit one or [ improve this article] yourself. See the talk page for details.
of young girls."
"The gapped tooth is sort of pre-orthodontic or early development and the naturally occurring yaeba is because of delayed baby teeth, or a mouth that's too small," she added. ( ANI )
]]>
Copyright 2012 aninews.in All rights reserved.
Provided by Syndigate.info an Albawaba.com company