Infrared info from space.
proliferation
proliferation

/pro·lif·er·a·tion/ (

pro-lif?er-a´shun

) the reproduction or multiplication of similar forms, especially of cells.prolif´erativeprolif´erous
---
pro·lif·er·a·tion
n.
of defence-related satellite systems jostling each other for parking real estate overhead, imaging and communication systems are winning prized positions. In January 2009 Lockheed Martin's
Space-Based Infrared System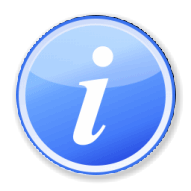 This article or section is in need of attention from an expert on the subject.
Please help recruit one or [ improve this article] yourself. See the talk page for details.
(Sbirs)
geosynchronous
Aligned with the earth's rotational speed. Refers to satellites that travel at the same speed as the earth, but may not always be at the same distance from the earth. See geostationary.
orbit (Geo-1) satellite team completed successful tests of the system's flight software. The Sbirs is being designed to provide early warning of missile launches, as well as supporting technical intelligence and
battlespace awareness
Knowledge and understanding of the operational area's environment, factors, and conditions, to include the status of friendly and adversary forces, neutrals and noncombatants, weather and terrain, that enables timely, relevant, comprehensive, and accurate assessments, in order to
applications. The baseline integrated system test of the Geo-1 satellite provided system performance baseline information prior to the satellite entering thermal vacuum testing. Lockheed's new software contains applications for controlling space vehicle electrical power, temperature, attitude and navigation.
[ILLUSTRATION OMITTED]