Indias elections elevate Christians hope.
BJP
BJP Bharatiya Janata Party

(India)


BJP British Journal of Psychiatry
BJP British Journal of Photography
BJP Bubble Jet Printer

(Canon)


BJP Bence Jones Protein
BJP Boston Jolly Pirates
(
Bharatiya Janata Party
Bharatiya Janata party

(bär`ətēə jän`ətə)

[Hindi,=Indian People's party] (BJP), Indian political party that espouses Hindu nationalism.
), which envisions making India into a Hindu nation, and its coalition.
Compass Direct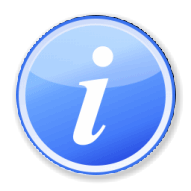 This article or section is written like an .
Please help [ rewrite this article] from a neutral point of view.
Mark blatant advertising for , using .
News described the election as occasioning a sigh of relief among Indias Christians, who comprise about 2.3 percent of the population. But the election involved far more than Indias religious tensions. As noted in a report from
Voice of America
Voice of America,

broadcasting service of the United States Information Agency, est. 1942. Originally set up as a means of fighting the cold war, the Voice of America produces and broadcasts radio programs in English and foreign languages to other countries in order
: Political analysts say the [Congress Party] has reaped the benefits of implementing policies during its last term such as a massive $5 billion work scheme which promises 100 days of work to poor people every year. At the same, its commitment to modernizing the economy won the support of the middle class, which has benefited hugely from the high economic growth witnessed until last year. Nevertheless, as Compass put it, The BJPs defeat at the national level is expected to compel the party to decide whether it turns to moderation in its ideology or more extremism in desperation.Compass quoted John Dayal, secretary general of the All India Christian Council (
AICC
AICC

anti-inhibitor coagulant complex.
), as saying the BJP was defeated not by Christians or Muslims, but by secular Hindus. I am hoping that the BJP will learn that it does not pay to
persecute
per·se·cute

 
tr.v. per·se·cut·ed, per·se·cut·ing, per·se·cutes
1. To oppress or harass with ill-treatment, especially because of race, religion, gender, sexual orientation, or beliefs.

2.
minorities, and that civilized Hindus are disgusted with divisive antics of the
RSS
(Really Simple Syndication) A syndication format that was developed by Netscape in 1999 and became very popular for aggregating updates to blogs and the news sites. RSS has also stood for "Rich Site Summary" and "RDF Site Summary.
family, Dayal said in reference to the larger Hindu nationalist movement,
Rashtriya Swayamsevak Sangh
Noun 1. Rashtriya Swayamsevak Sangh - an all-male organization begun in 1925 to foster nationalism in India's Hindus
National Volunteers Association

secret society - a society that conceals its activities from nonmembers
, of which the BJP is a part. Compass reported that the BJP also lost ground in the Indian state of Orissa, where anti-Christian violence last year resulted in more than 125 deaths and the destruction of 300-plus villages, 4,600 houses, 250 churches and a dozen educational institutions, leaving more than 50,000 people homeless. The BJP won only seven of the 147 seats in Orissas state assembly, Compass reported. The downturn in the BJPs fortunes, however, has not lessened attacks against Indias Christians, Compass noted, citing statistics from the Christian Legal Association that anti-Christian attacks, even before last years spike in violence, numbered more than 1,000 in 2007, up from some 130 attacks in 2006.Compass quoted a spokesman for the Catholic Bishops Conference of India as expressing hope that the strengthened Congress Party coalition will restore confidence among all sections of people, particular among the religious minorities, for ... a stable, secular and democratic government.
(THROUGH
ASIA
Asia

(ā`zhə)

, the world's largest continent, 17,139,000 sq mi (44,390,000 sq km), with about 3.3 billion people, nearly three fifths of the world's total population.
PULSE)