ISX trading hits ID22b on Sunday.
ISX
ISX InstallShield Express

(Setup software)


ISX Internet Service Exchange

(Abovenet)


ISX Insoluble Starch Xanthate
ISX Information Superiority Experiments
ISX Infrastructure
ISX Incisive Software Extensions
) on
Sunday
Sunday:

see Sabbath; week.
saw more than 11 billion shares exchanging hands at a value of 22 billion
Iraqi dinars
Noun 1. Iraqi dinar - the basic unit of money in Iraq; equal to 1,000 fils
dinar

fils - a fractional monetary unit in Bahrain and Iraq and Jordan and Kuwait; equal to one thousandth of a dinar

Iraqi monetary unit - monetary unit in Iraq
($19 million) with the industrial sector taking the lead. Thanks to non-confirmed news several industrial firms received loans to upgrade their products.
During Sunday's session 11.437 billion shares were traded at a value of 22.399 billion Iraqi dinars in 480 transactions, 19 of them went to non-Iraqi investors with a number of shares of 52.4 million worth 144.9 million, mostly over the industrial sector's stocks.
The ISX witnessed the first e-trading session on April 19 over five registered companies, three banks and two hotels. The banks were the Ashur International Bank (
AIB
AIB

n abbr (BRIT) (= Accident Investigation Bureau) → oficina de investigación de accidentes



AIB

n abbr (Brit) (= Accident Investigation Bureau) →
), Al-Mansour Bank and the Iraqi Credit Bank while the hotels were the Ashtar Hotel and Al-Mansour Hotel.
On June 7, the Iraqi Middle East Investment Bank and the Warka Bank joined the
electronic trading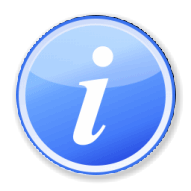 This article or section is in need of attention from an expert on the subject.
Please help recruit one or [ improve this article] yourself. See the talk page for details.
sessions.
The ISX now holds three electronic sessions on a weekly basis: Sundays, Tuesdays and Thursdays.AmR (P)/SR
Copyright 2009 Aswat al-Iraq
Provided by Syndigate.info an Albawaba.com company