Hybrid education: combining the benefits of face-to-face learning with online distance learning!
1. Understanding hybrid education - what is it?
2. Benefits of hybrid education - Cost? Convenience? Outcome?
3. Demand for hybrid education - Adults? College students? Others?
4. The future of hybrid education.
UNDERSTANDING HYBRID EDUCATION--WHAT IS IT?
What do these terms mean: Hybrid education?
Blended learning
Blended Learning is the combination of multiple approaches to learning. Blended learning can be accomplished through the use of 'blended' virtual and physical resources. A typical example of this would be a combination of technology-based materials and face-to-face sessions used
? What do they have co do with professional development?
These terms are interchangeable and apply to the process of combining face-to-face learning in a
brick and mortar
See bricks and mortar.
environment with online, distance learning. Face-to-face learning can take place in a formal educational setting such as a university or in a professional development environment such as on-site corporate education. Yet even these terms are complex. While we strive for simplicity in our ever-quickening pace of life, we must accept that information exchange, primarily through technology, challenges concepts of the past to
conform to
Verb 1. conform to - satisfy a condition or restriction; "Does this paper meet the requirements for the degree?"
fit, meet

coordinate - be co-ordinated; "These activities coordinate well"
our changing desires.
A university for 18 to 22 year olds, fresh out of high school, is now a complex organization catering to undergraduate and graduate students of all ages: full-time and part-time students, enrolled students taking classes for credit and non-matriculating students who audit classes, degree seeking and certificate-focused students. Life revolves around a campus, an identity, a brand, and many classrooms of all sizes and shapes.
Face-to-face corporate training has been a mainstay, ranging from entry level training sessions for new employees to senior leadership training focused on corporate strategy, finance, risk management, and more. Training can take place at a company location or off-site with a third party. Higher education and professional development has integrated technology with die classroom as devices grow ubiquitous and paper becomes less desirable. Textbooks are transitioning to e-books, read on different devices such as iPads or Kindles. Corporate handbooks are available through secure web portals or in the "cloud" (on a website.)
Online distance learning has evolved from the basic correspondence class where students received a book and assignments that they completed and mailed back to their instructors to today's distance learning environment incorporating a multitude of technology-focused learning:
* Conference calls - Students dial in to a conference call to listen to a lecture and have open discussion.
* Video conference calls - Students view their instructor and listen to the lecture, sometimes with two-way discussions.
* Computer-based learning - Students complete courses online or with a CD, but there is no live interaction with an instructor or
classmates
Classmates can refer to either:
Classmates.com, a social networking website.
Classmates (film), a 2006 Malayalam blockbuster directed by Lal Jose, starring Prithviraj, Jayasurya, Indragith, Sunil, Jagathy, Kavya Madhavan, Balachandra Menon, ...
* Webinars--Interactive, web-based learning tools including books, online resources, Power Point presentations, etc.
*
Asynchronous learning
Asynchronous learning is a teaching method using the asynchronous delivery of training materials or content using computer network technology. It is an approach to providing technology-based training that incorporates learner-centric models of instruction.
- Electronic classrooms contain forum discussions, similar to blogging, written assignments, quizzes, tests, etc. Learning is self-directed, complying with instructor requirements, and not in real time.
* Certainly technology will continue to bring us new learning systems. But combining face-co-face with online learning, regardless of the systems used, gives us hybrid learning, a mix of the two. We may also label these blended learning, as we blend the face-to-face environment with one or more types of online learning.
BENEFITS OF HYBRID EDUCATION--COST? CONVENIENCE? OUTCOME?
Physical classrooms are expensive, from constructing buildings to maintaining them to populating them with faculty and administrative and support personnel. Online classrooms are less expensive to construct and maintain. Faculty must be brought to a brick and mortar campus and are often substituted with teaching assistants when there is insufficient (
acuity
acuity

/acu·i·ty/ (

ah-ku´i-te

) clarity or clearness, especially of vision.
---



a·cu·i·ty


n.
Sharpness, clearness, and distinctness of perception or vision.
. Online classrooms are accessed by faculty from wherever they log in to the internet.
Faculty standards have been raised for online learning, in response to standards established by regional accreditation authorities, many of which are the same Higher Learning Commissions who
accredit
To give official authorization or status. To recognize as having sufficient academic standards to qualify graduates for higher education or for professional practice. In International Law:
brick and mortar institutions. Thus faculty can choose co teach at a brick and mortar institution or online, or as is often the case, at both. Online institutions have the benefit of accessing a higher percent of" adjunct professors, who remain as practitioners in their fields or retired from their fields. These faculty need riot relocate and can blend the time for their classes with their professional or retired lives.
Face-to-face learning offers specific benefits in a classroom through human interaction and exchange of ideas. It may have the disadvantage of allowing lengthy lectures without sufficient interchange, based on the instructor. Online learning offers the convenience of time and access but not the quality of human interchange that may hinder less technically capable learners.
But the two together offer the potential to
accentuate
ac·cen·tu·ate

 
tr.v. ac·cen·tu·at·ed, ac·cen·tu·at·ing, ac·cen·tu·ates
1. To stress or emphasize; intensify:
their respective positive benefits and lessen their respective disadvantages:
* Combining face-to-lace class discussion with online blogging entries will spark class discussion and enable discussions to continue after the class period formally ends. Such blogging can clarify confusion and allow opportunities for points to be raised that were omitted during the discussion. (1)
* Utilizing online role-playing games to teach certain principles that are used to spark discussion in a follow-up face-to-face class. This approach improves the learning outcome that may not take place otherwise. The face-to-face class doesn't have the time to conduct role ing, and without follow-up discussion, online
role playing
role playing,


n in behavioral medicine, learning exercise in which individuals assume characters different from their own. The individual may also be asked to simulate a particularly difficult situation and apply the characteristics that are common to his
may cause students to miss out on key points.
* Students are required to work more on their own during the online phase of their hybrid classes. Such active learning results in better test performance and subject mastery. The online portion encourages more interactive face-to-face sessions, and the face-to-face sessions spur more use of online capabilities. They complement each other to gain benefits; neither can quite do the same on their own. (2)
The benefits of the hybrid class will still contain disadvantages of face-to-face learning. Students have to come to the campus, and faculty is fixed to their environs in a university setting. However, professional development is more flexible. Rather than offering a two-or three-day or more face-to-face training session, a company or an association may offer a one-day in-person session while managing the rest of the learning objectives online. This leads to time and cost savings.
Note the
proliferation
proliferation

/pro·lif·er·a·tion/ (

pro-lif?er-a´shun

) the reproduction or multiplication of similar forms, especially of cells.prolif´erativeprolif´erous
---
pro·lif·er·a·tion
n.
of executive training programs that have adopted the hybrid model for senior leaders attending courses: some face-to-face sessions during the year but most of the learning online, sometimes in real time, sometimes asynchronously. This allows for such executives to minimize their time away from their professional (or personal) obligations. Even travel around the globe will no longer be a barrier to learning.
DEMAND FOR HYBRID EDUCATION-ADULTS? COLLEGE STUDENTS? OTHERS?
A 2011 article in the Chronicle of Higher Education, (3) surveyed more than 20,000 current and prospective adult students on a range of goals and objectives, finding that one-third of the respondents prefer
hybrid course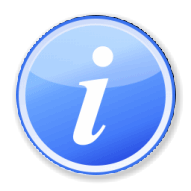 This article or section is in need of attention from an expert on the subject.
Please help recruit one or [ improve this article] yourself. See the talk page for details.
formats. Yet only 19% of these students were enrolled in hybrid classes, indicating that student desires well exceeded current university capabilities to offer such learning.
The US Education department released a 2009 report praising blended learning. (4) The
Bill and Melinda Gates Foundation
Bill and Melinda Gates Foundation,

philanthropic institution founded in 1994 by Microsoft chairman Bill Gates and his wife, Melinda, to improve the lives of the poor throughout the world, primarily through grants for projects relating to global health care,
has poured millions of dollars into face-to-face, online, and hybrid learning. (5) The goal of both the government and the foundation is to better utilize scarce resources and improve learning outcomes. Both noted the differences in learning style between adults and young people, with the former gaining advantage from hybrid learning in a primarily online environment, and the latter improving their outcomes in a primarily face-to-face environment.
"Schools have jumped on the online
bandwagon
band·wag·on

 
n.
1. An elaborately decorated wagon used to transport musicians in a parade.

2. Informal A cause or party that attracts increasing numbers of adherents:
, and students end up with this rather un-nuanccd choice between more-or-less wholly on-ground and more-or-less wholly online, when many of them actually want something that's a more nuanced combination of the two." says Richard Garrett, a managing director at Eduventures. (6)
THE FUTURE OF HYBRID EDUCATION
It would certainly seem that there is a growing future for hybrid education, within the university structure as well as in professional development. Technology will support ever more efficient and cost-effective ways of learning. Students of all ages will demand to stay connected when learning, even when a class is over. Adults and their employers will see that learning can be accomplished, without physical barriers. Cost savings will be great, and outcomes will improve.
Please share your comments at NDTA's Linkedin group. Please join the group if you have not yet done so, and we can continue this dialog online.
(1.) Megan Johnson, www.megsnogginbloggin.wordpress.com, April 18, 2011
(2.) www.worldwidelearn.com/education-articles/hybrid-education.html
(3.) The Chronicle of Higher Education, April 14, 2011
(4.) US Dept. of Education, "Evaluation of Evidence-Based Practices in Online Learning," 2009
(5.) www.gatesfoundation.org
(6.) The Chronicle of Higher Education, April 14, 2011
Irvin Varkonyi,
CSCP
CSCP Certified Supply Chain Professional

(APICS)


CSCP Cambridge School Classics Project
CSCP Collaborating Centre on Sustainable Consumption and Production

(UNEP/Wuppertal Institute)
, PLog, President Supply Chain Operations
Preparedness
pre·par·ed·ness

 
n.
The state of being prepared, especially military readiness for combat.

Noun 1. preparedness - the state of having been made ready or prepared for use or action (especially military action); "putting them
Education ivarkonyi@scopedu.com