Harlem Parcels Are Bought for $940 Million
Roosevelt Island
Roosevelt Island
formerly (until 1921) Blackwell's Island and (1921–73) Welfare Island

Island in the East River, between the boroughs of Manhattan and Queens, New York, New York, U.S.
for $940 million,
according to
according to


prep.
1. As stated or indicated by; on the authority of:

according to historians.



2. In keeping with:

according to instructions.



3.
two sources.
The purchase includes nearly 4,000 apartments in a deal that is loaded with implications for proponents of affordable housing and landlords with an eye for high-rise housing.
The apartment buildings sold were formerly part of the Mitchell-Lama program, the 52-year-old state affordable-housing initiative. The portfolio sale is the second-biggest residential one ever in Manhattan, according to the research firm Real Capital Analytics.
With the sale, this portfolio has gone the way of Stuyvesant Town and
Peter Cooper Village
Peter Cooper Village is a residential development in the New York City borough of Manhattan, which is located east of Gramercy Park, between First Avenue and Avenue C, stretching between 20th and 23rd Streets.
, the high-rise affordable rentals that sold for $5.4 billion last year to a private landlord looking to drive up rents.
The buyer of this portfolio is listed in city records as Putnam Holding Company L.L.C., with an address listed back to Urban American Management's address in
West New York
West New York,

town (1990 pop. 38,125), Hudson co., NE N.J., atop the Palisades across the Hudson River from New York City; settled 1790, inc. 1898. It is a residential town with some light industry. West New York is also a leading U.S. embroidery center.
, N.J. Three sources confirmed that Urban American was the buyer, along with its financial partner City Investment Fund, which is co-sponsored by the Fisher Brothers and the
Morgan Stanley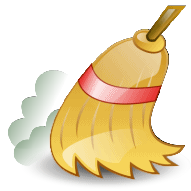 To comply with Wikipedia's , the introduction of this article needs a complete rewrite.
Real Estate Fund.
The seller of all the properties is listed in city records as Cammeby's International, a company owned by the very quiet and very active landlord, Ruby Schron. Jerome Belson Associates also has a
controlling interest
controlling interest



The ownership of a quantity of outstanding corporate stock sufficient to control the actions of the firm. Controlling interest often involves ownership of significantly less than 51% of a firm's outstanding stock because many owners fail
in the buildings, according to The Real Deal magazine. Each building, one by one, has been taken off the Mitchell-Lama program with the intention of hiking up rents and making the portfolio look more attractive to potential bidders.
So, the prices! According to city records, two buildings—one at 1890 Lexington and one at 1990 Lexington—sold together for $99.7 million. The apartment building at 1890 Lexington is between 117th and 118th streets, and the building at 1990 Lexington is just off 122nd Street. Two other buildings—one at 455 East 102nd Street and the other at 1940 First Avenue—sold together for more than $187 million. The buildings are within two blocks of each other and are near the F.D.R. Drive.
The biggest building, the 35-story 3333 Broadway, sold for nearly $280 million, with two separate sale prices in city records, with one for $158 million and the other for $119 million. The massive tower has been the clearest symbol of the city's loss of affordable housing, with Mr. Schron taking the building out of the Mitchell-Lama program shortly after
Lee Bollinger
Lee C. Bollinger is an American lawyer and educator who is currently serving as the 19th president of Columbia University. Formerly the president of the University of Michigan, he is a noted legal scholar of the First Amendment and freedom of speech.
announced his plans for an expanded
Columbia University
Columbia University,

mainly in New York City; founded 1754 as King's College by grant of King George II; first college in New York City, fifth oldest in the United States; one of the eight Ivy League institutions.
campus uptown.
The only building that's not uptown, 510 Main Street on Roosevelt Island, sold for $189.5 million. And 1307 Fifth Avenue, a building at the corner of 110th Street, at the north end of Central Park, sold for just under $163 million.
Of course, this massive sale is just one of a handful of portfolio deals that have traded in affordable housing lately. The British-based Dawnay, Day Group purchased a series of East Harlem buildings for $225 million in March, and Stephen Siegel's SG2 Properties purchased a Bronx portfolio for $300 million in February.
The only difference, of course: This $940 million deal sets an even higher benchmark.
THE PREEMINENT WHITE-SHOE LAW FIRM Davis Polk is staying right at home. The firm, which cultivates its reputation as the Cravath, Swaine & Moore for happy people, has signed a massive, 650,000-square-foot renewal at 450 Lexington Avenue, including a 27,000-square-foot expansion; both are for 10 years.
That gives Davis Polk control of floors eight through 13 and 15 through 30. The law firm expanded on the 14th floor.
The 910,000-square-foot building is fully leased, according to CoStar. It is the last office building owned by Istithmar, which is in contract to sell both 230 and 280 Park Avenue.
Lewis Miller and Scott Gottlieb of
CB Richard Ellis
CB Richard Ellis Group, Inc. NYSE: CBG is a multinational real estate corporation currently based in Los Angeles, California, U.S.A.. On December 20, 2006, the corporation, also known as CBRE, completed acquisition of Trammell Crow Co. in a transaction valued at $2.
represented Davis Polk, and Peter Turchin and Christie Harle of
CBRE
CBRE CB Richard Ellis

(real-estate firm)


CBRE Chemical, Biological, Radiological and Explosive
CBRE Component-Based Reliability Estimation
CBRE Coldwell Banker Richard Ellis

(Boston, MA)
represented Istithmar. CBRE's Stephen Siegel advised the entire deal.
IN A MARKET WHERE OFFICE RENTS HAVE never been higher, what happens to real estate's eternal little guy, the nonprofit?
Today, he moves to Harlem.
In a series of deals made uptown, the brokering guru for nonprofits, Suzanne Sunshine, has secured space for three nonprofits in a historic Harlem building at 2090
Adam Clayton Powell
Adam Clayton Powell can refer to:
Adam Clayton Powell, Sr. (1865–1953), pastor
Adam Clayton Powell, Jr. (1908–1972), politician and civil rights leader
Adam Clayton Powell III (born 1946), son of Adam Clayton Powell, Jr.
Boulevard.
Touro College, Children's Village and Arbor Education and Training have committed to more than 23,000 square feet in renewals and expansions at Theresa Towers, the former home of the Hotel Theresa, on 125th Street and Seventh Avenue.
To Ms. Sunshine, it's the implications that matter most: Harlem will be the next Manhattan home for nonprofits.
"As leases turn over, we're going to make a big push to bring nonprofits up to Harlem," she said. "Many of my tenants can't afford more than $28 per square foot. They've been battered by this market."
That's because nonprofits can't afford the $64-per-square-foot rents that are the average for top-quality Manhattan office space these days.
After Sept. 11, 2001, nonprofits flocked downtown—but with the downtown market circling back, Ms. Sunshine says Harlem is the place. And if the Harlem revolution is going to start, Ms. Sunshine has identified Theresa Towers as its
Bastille
Bastille

(băstēl`)

[O.Fr.,=fortress], fortress and state prison in Paris, located, until its demolition (started in 1789), near the site of the present Place de la Bastille. It was begun c.
.
Before the 13-story building was converted to office space, it used to be a hotel with the
moniker
(1) A name, title or alias. See alias.

(2) A COM object that is used to create instances of other objects. Monikers save programmers time when coding various types of COM-based functions such as linking one document to another (OLE). See COM and OLE.
the "Waldorf of Harlem." Fidel Castro once stayed there, and
Malcolm X
Malcolm X,

1925–65, militant black leader in the United States, also known as El-Hajj Malik El-Shabazz, b. Malcolm Little in Omaha, Neb. He was introduced to the Black Muslims while serving a prison term and became a Muslim minister upon his release in 1952.
held meetings there. A revolution, indeed!