HOTLINE.
CHRIS ROBERTS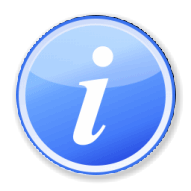 This article or section is in need of attention from an expert on the subject.
Please help recruit one or [ improve this article] yourself. See the talk page for details.
THE usual suspects got the blame for the state of Scottish football in today's Hotline.
Tony Mowbray
Tony Mowbray, (born November 22 1963), is a former professional football player and the manager of West Bromwich Albion. Playing career
Mowbray played for Middlesbrough, Celtic, and finally Ipswich Town as a tough centre half.
,
Walter Smith
Walter Smith OBE (born February 24 1948 in Lanark) is a Scottish former football player, but is better known as a football manager. He is currently the manager of Scottish Premier League club Rangers, his second spell in that capacity with the club.
and
David Murray
David Murray may refer to:
David Murray, 5th Viscount of Stormont (died 1731)
David Murray, 2nd Earl of Mansfield, 7th Viscount Stormont (1727-1796)
David Murray (CEO), CEO of the Commonwealth Bank of Australia
David Murray (computer scientist)
again found themselves being accused by angry punters but they were joined in the dock by a blast from the past -
Gordon Strachan
This page is about the footballer and manager. Gordon C. Strachan was indicted in the Watergate scandal


Gordon David Strachan /strɔ:n/ OBE (born 9 February 1957, in Edinburgh) is a retired Scottish football player, and is now a football
.
Yes, even the former Celtic manager found himself in the frame for the biggest crime to hit these parts in years.
Stuart Kane, Glasgow, said: "The majority of fans will tell you Celtic won three titles in a row despite Strachan, not because of him.
"Mowbray is paying the price for the duds he brought to the club and making
Stephen McManus
Stephen "Mick" McManus (born 10 September 1982), is a professional footballer who plays in defence and is captain of Celtic F.C. McManus grew up following Partick Thistle and cites his early hero as Chic Charnley, an enigmatic Thistle player of the time who longed to play for
captain."
More of McManus later but next in the firing line was public enemy No.1 Mowbray, who is only hanging on to his job because Rangers are so bad,
according to
according to


prep.
1. As stated or indicated by; on the authority of:

according to historians.



2. In keeping with:

according to instructions.



3.
Record columnist Jim McLean.
Tam
Cairns
Cairns,

city (1991 pop. 64,463), Queensland, NE Australia, on Trinity Bay. It is a principal sugar port of Australia; lumber and other agricultural products are also exported. The city's proximity to the Great Barrier Reef has made it a tourist center.
, Dumfries, emailed: "It looks like dire times have hit Celtic again.
"I wasn't happy about Mowbray's appointment in the first place and now we are nose-diving. The only reason we are top of the league is because of the poor state of Scottish football.
"It is time the Celtic board got a grip and brought in a manager who can take us back to competing with Manchester United and Barcelona."
Jimmy Findlay, Lennoxtown, said: "This is the worst Celtic team I've ever seen and I blame the coach."
Hugh Brown, Edinburgh, said: "I am really worried Celtic are going to give Mowbray money.
"He said he missed Massimo Donati and, judging by the players he has brought in, the board must get rid of him before he brings in more dross."
William Brisbane, Burscough, said: "Mowbray says he is not concerned Celtic have only won two of their last nine home games. That's exactly what he said at West Brom and look what happened to them."
Colin, Oxfordshire, emailed: "You've got to feel sorry for the next manager who has to come in and rebuild Mowbray's disaster."
Ewen Campbell, Isle of Barra, said: "I spent pounds 500 on my season ticket and add flights to that and yes I really am wasting my money on going to watch my team.
"This is the worst Celtic team since John Barnes' time in charge and I honestly think I'll just support my favourite English team now - Chelsea."
Times must be bad. So now for a look at
what's going on
What's Going On is a record by American soul singer Marvin Gaye. Released on May 21, 1971 (see 1971 in music), What's Going On reflected the beginning of a new trend in soul music.
across the city at Ibrox.
Eddie McKnight, Wishaw, emailed: "As a Rangers fan of long-standing I agree with Ally McCoist's assessment of Sir David Murray's 21-year tenure at Ibrox.
"Financial mistakes were made, eg, pounds 12million for Flo but I believe the former chairman always made decisions he thought would improve Rangers, spending a lot of his own money in the process."
But Stephen Robertson, Falkirk, said: What is Ally talking about? Sorry but Murray has taken the club to the brink of bankruptcy and the supporters are angry."
Ronnie Knox, Tullibody, said: "Walter Smith has to leave.
"He only ever plays the kids when his so-called stars are missing. He's just a cheque-book manager."
Not everyone blames the state of the game on those men. Joe McEwan, Lochgelly, said: "Young kids are now driving about in posh sports cars when players in the old days used to come out of the pit to play. That's why Scottish football is in the state it is."
Joe, Elgin, emailed: "Charlie Nicholas makes me angry by saying spending money will make the game better here - that's what got us in this mess."
Jim Kerr, Renfrew, said: "McManus slumped to a new low in midweek with that tackle. It was disgraceful."
GARY RALSTON WILL TAKE YOUR CALLS TOMORROW, 11AM-NOON & 3PM-4PM, ON: 0141 309 3306 OR
EMAIL
See e-mail.
US: hotline@dailyrecord.co.uk