HCC bags Rs 2726.49 cr Kishanganga Hydel project in Jammu and Kashmir.
Mumbai, Jan 23 (ANI/Business Wire India):
Hindustan Construction Company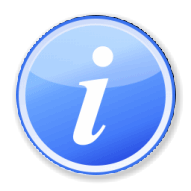 This article or section is written like an .
Please help [ rewrite this article] from a neutral point of view.
Mark blatant advertising for , using .
Ltd (HCC), India's leading construction and infrastructure company in joint venture with Halcrow Group Ltd. U.K. (Halcrow) has been awarded the prestigious and challenging 330 MW Kishanganga hydro-electric project by the National Hydroelectric Power Corporation Ltd. (NHPC).
The contract is on turnkey basis and valued at approximately INR 2726.49 crore. The HCC-Halcrow Consortium will have a share in the ratio of 98:2 respectively.
The Kishanganga Hydroelectric Project is located on river Kishanganga, a tributary of river Jhelum, in Baramulla district of
Jammu and Kashmir
Jammu and Kashmir:

see Kashmir.
---
Jammu and Kashmir

State (pop., 2001: 10,143,700), northern India. With an area of 39,146 sq mi (101,387 sq km), it occupies the southern portion of the Kashmir region of the northwestern Indian subcontinent and is
. The project involves the construction of a 37m high concrete faced rockfill dam, 23.5 km of head race tunnel and an underground powerhouse. A maximum gross head of 665 m is proposed to be utilised to generate 1350 Million
Units of energy
Because energy is defined via work, the SI unit for energy is the same as the unit of work – the joule (J), named in honour of James Prescott Joule and his experiments on the mechanical equivalent of heat.
, in a 90% dependable year with an installed capacity of 3x110 MW.
This is an EPC contract where HCC will be responsible for Engineering, Procurement and Construction of all items including civil and associated infrastructure works; supply, installation, testing and commissioning of all electromechanical plant and machinery and hydro-mechanical components including generating units. The project will be completed and commissioned in an estimated 84 months.
Sharing details of the contract, Vinayak Deshpande, President and
Chief Operating Officer
Chief Operating Officer (COO)

The officer of a firm responsible for day-to-day management, usually the president or an executive vice-president.
, HCC said, "This is a prestigious contract win for us. HCC has successfully constructed over 23 per cent of India's hydel power generation capacity including several challenging hydel power projects in the Himalayan regions.
With this prestigious EPC project for HCC, we have further strengthened our robust order book with a significant portion coming from the Power segment".
HCC has contributed significantly in the infrastructure development of Jammu and Kashmir. It has built the state's largest hydro-electric power project - the Salal Dam and is currently also developing five other infrastructure projects.
This includes three hydel power projects viz. Chutak HEPP (in Kargil), Nimoo Bazgo HEPP (in Leh) and URI HEPP in addition to the historic 84 km Mughal Road and the Pirpanjal Tunnels of the Udhampur-Srinagar-Baramulla rail link. HCC has also constructed Bhutan's largest hydroelectric power project at Tala. (ANI)
Copyright 2009
Asian News International
The Asian News International (ANI) agency provides multimedia news to China and 50 bureaus in India. It covers virtually all of South Asia since its foundation and presently claims, on its official website, to be the leading South Asia-wide news agency.
(ANI) - All Rights Reserved.
Provided by Syndigate.info an Albawaba.com company