Granola bars.
General Mills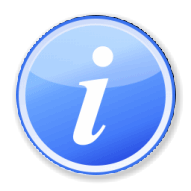 This article or section may contain a proseline.

Please help [ convert this timeline] into prose or, if necessary, a .
and Kellogg, two of the major vendors in the category, saw
double-digit
dou·ble-dig·it


adj.
Being between 10 and 99 percent:

double-digit inflation.
sales growth, while Quaker Oats saw a slight decline in both dollar sales and unit volume. Private label also had a strong showing in sales dollars and
unit sales
unit sales



Sales measured in terms of physical units rather than dollars. Unit sales data are often used by financial analysts when evaluating the health of a company.
.

TOP VENDORS        $ SALES   CHANGE VS.  SHARE  UNIT SALES   CHANGE VS.
                (MILLIONS)  YEAR AGO          (MILLIONS)   YEAR AGO

General Mills        $340.0      13.5%   34.8%       115.8       14.5%

Quaker Oats Co.       306.8       -1.6    31.4       127.9         4.2

Kellogg Co.           125.9       14.6    12.9        41.5        12.3

Private label          86.7        7.7     8.9        41.3        10.1

McKee Foods Corp.      39.1       0.02     4.0        22.0         0.9

TOP VENDORS        AVG. PRICE PER UNIT

General Mills                    $2.94

Quaker Oats Co.                   2.40

Kellogg Co.                       3.03

Private label                     2.10

McKee Foods Corp.                 1.78

Total U.S. sales through food, drug and mass channels (excluding
Walmart) for the 52 weeks ended Jan 23.

TOP          $ SALES     CHANGE  SHARE  UNIT SALES  CHANGE  AVG.
BRANDS                    VS.                          VS.  PRICE
         (MILLIONS)    YEAR           (MILLIONS)    YEAR  PER
                        AGO                          AGO  UNIT

Nature         $198.2   24.1%  20.3%        66.7     25.1%  $2.97
Valley

Quaker          173.9     7.7   17.8        72.3      12.2   2.41
Chewy

Nature           88.2    14.1    9.0        30.7      16.8   2.87
Valley
Sweet &
Salty Nut

Private          86.7     7.7    8.9        41.3      10.1   2.10
label

Kashi TLC        66.5    10.1    6.8        20.2      11.3   3.28

Kellogg's        59.4    24.5    6.1        21.3      17.2   2.79
Fiber
Pius

Quaker           53.4    69.0    5.5        22.8      77.1   2.34
Chewy
Dipps

Quaker           50.3   -16.6    5.1        20.9     -12.6   2.41
Chewy 90
Calories

Nature           40.3    -1.3    4.1        13.8      -1.1   2.92
Valley
Chewy
Trait Mix

Sunbelt          39.1    0.02    4.0        22.0       0.9    1.7

Category        976.9     6.9              376.5       8.7   2.59
total

Source: SymphonIRI Group, a Chicago-based market research firm