General Mills Named a Global 'Top Company for Leaders'.
MINNEAPOLIS --
General Mills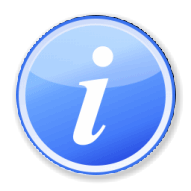 This article or section may contain a proseline.

Please help [ convert this timeline] into prose or, if necessary, a .
jumped to third place in the 2009 list of the Global Top Companies for Leaders, advancing three places from its 2007 ranking.
"We place great value in developing strong leaders throughout the company," said Ken Powell, chairman and chief executive officer of General Mills. "That helps us recruit and retain talented people. And it helps create a positive work culture that continues to deliver top-tier results."
The biennial global study of more than 500 companies and the resulting list were developed by
Hewitt Associates
Some of the information in this article may not be verified by . It should be checked for inaccuracies and modified to cite reliable sources.

Hewitt Associates
, a global human resources consulting and outsourcing company, in conjunction with The
RBL
(Realtime Blackhole List) A list of the IP addresses of known spammers. See MAPS.
Group, a strategic human resources and leadership systems advisory firm, and Fortune.
In an online story announcing the winners, Fortune cites General Mills' focus on developing inspirational managers and encouraging volunteerism as a way to build leadership skills.
According to Fortune, "Leadership training also goes beyond the walls of the General Mills headquarters. The company has built community service into its culture, with 82 percent of employees doing some sort of volunteer work."
General Mills offers career-long development opportunities for employees at each stage of their careers, including mentoring, access to leadership experts and speakers, training at the General Mills Institute, tuition reimbursement, and
individual development planning
Individual development planning (IDP) is the annual process, tied to business planning and the budget cycle, whereby the management in an organization establishes training goals and plans for the members of the organization.
.
"We've always believed that building great brands and great talent go hand-in-hand," said Kevin Wilde, vice president and chief learning officer for General Mills. "This recognition reinforces our commitment to growing leaders. We're honored to be ranked among the best in the world."
An independent, expert panel of judges selected the Global Top Companies based on criteria including strength of leadership practices and culture, examples of leader development on a global scale, impact of leadership in communities in which they operate, business performance, and company reputation.
"Through our research, it's clear that Global Top Companies such as General Mills do not abandon key leadership and talent efforts in favor of short-term goals," said Bob Gandossy, global practice leader of Hewitt's Leadership Consulting practice. "Leaders at these organizations are passionate and committed. They have an intense focus on talent and their leadership programs are practical, relevant and aligned with business goals in good times and in bad."
See the full 2009 list of Global Top Companies for Leaders on Fortune's Web site.
About General Mills
One of the world's leading food companies, General Mills operates in more than 100 countries and markets more than 100 consumer brands, including Cheerios, Haagen-Dazs, Nature Valley, Betty Crocker, Pillsbury, Green Giant,
Old El Paso
Old El Paso is a brand applied to a range of Mexican-style foods, including dinner kits, tacos and tortillas, sauces, condiments, rice and refried beans.

Old El Paso products are marketed in Australia, Canada, New Zealand, Finland, France, Germany, Greece, the Republic of
, Progresso, Cascadian Farm, Muir Glen, and more. Headquartered in Minneapolis, Minnesota, U.S.A., General Mills had fiscal 2009 global
net sales
Net Sales

The amount a seller receives from the buyer after costs associated with the sale are deducted.

Notes:
This amount is calculated by subtracting the following items from gross sales: merchandise returned for credit, allowances for damaged or missing goods, freight
of US$15.9 billion, including the company's $1.2 billion proportionate share of joint venture net sales.