For the Record.
NYIT
NYIT New York Institute of Technology
honors Khawaldeh
New York Institute of Technology
The function of higher education was highly debated at the time. There was growing concern that American schools and colleges were failing to meet critical national demands, particularly the need for scientists, engineers, and high-level technicians.
(NYIT) honored its student Muath Khawaldeh on the occasion of winning Beirut International Marathon 2009 and Dunes Club's University Marathon. NYIT's executive director Dr Muhammad Hussein congratulated Khawaldeh on his achievements, reiterating the Institute's full support for its students and the sports movement in Jordan. Toastmasters Rainbow Toastmasters held its monthly meeting at the Orthodox Club on Sunday. "A Journey into History, Iran's Splendor", an article published by The Star, was read and discussed by the attendees. 'Silence is Consent' Sawtouna (Our Voice) held its first session discussing "Silence is Consent" (SIC) rule at the Arab Business Consultancy and Development offices. Rawafed, Sawtouna's consultants, presented the topic of "Silence is Consent" to members of the Young Entrepreneurs Association (YEA) and stakeholders from the private sector. The audience's feedback will be incorporated into Sawtouna's research paper that will lobby for the "Silence is Consent" rule in Jordan. E-trading room at PU Petra University has recently established a special class room for teaching Financial and Monetary Markets. The room is linked to
Amman Stock Exchange
Amman Stock Exchange

The only agency authorized as a formal market for trading securities in Jordan.
so that the students can trace the movement of the shares of companies listed in the
Amman Financial Market
Amman Financial Market (AFM)

Established in 1976, the AFM is the only stock exchange in Jordan.
. Instead of learning this subject theoretically, students can now study the financial and monetary markets through the
electronic trading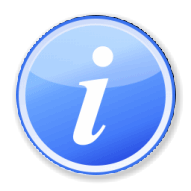 This article or section is in need of attention from an expert on the subject.
Please help recruit one or [ improve this article] yourself. See the talk page for details.
screen which is operated at the beginning of each lecture. Norwegian Day On the occasion of the National Day of Norway, Ambassador Ms Mette Ravn and Mr Pal Thorsesn held a buffet reception at their residence, under the theme "A Taste of Norway", where guests from the diplomatic missions, social organizations, businessmen and journalists tried their
taste buds
taste buds

taste npl → Geschmacksknospen pl
over a wide variety of Norwegian specialties that included assorted fish, seafood, meat and desserts.
DSU
1. (communications) DSU - Data Service Unit.
2. DSU - Disk Subsystem Unit (Artecon).
3. (humour) DSU - Dwarf Storage Unit.
provides e-learning During his message to attendees at the launching of Dunlap-Stone University (DSU) in Jordan,
HRH
HRH


abbr.
Her (or His) Royal Highness


---
HRH

Her (or His) Royal Highness



HRH

abbr (= His (or Her) Royal Highness) →

S.A.R.
Prince Assem Bin Nayef voiced his appreciation of DSU efforts to develop a distance learning model in the Kingdom and other Arab states. "The project is an advancement the e-learning sector in the Kingdom and is expected to have a huge impact on universities and their students" the Prince added. JNRCS' medical day Jordan National
Red Crescent
Red Crescent


n.
1. A branch of the Red Cross organization operating in a Muslim country.

2. The crescent-shaped emblem of such a branch.
Society (JNRCS) held a medical day at Madaba City. Hiyam Twal, the Society's president, reiterated the importance of this medical day that provided free medical services and medicine to the 250 patients, mostly children from the local community, who benefited from this day. Nazareth graduation HRH Princess Sumaya Bint El-Hassan presided over the 54th graduation ceremony of Nazareth College held at Applied Science University
2009 Jordan Press & publishing Co. All rights reserved.
Provided by Syndigate.info an Albawaba.com company