Fears of more deaths as Pakistan quake victims await aid
Multiple aftershocks continued to rock impoverished Baluchistan province, creating fresh fears among survivors who prepared to spend a second night in the open in sub-zero temperatures as the cold winter set in.
Some travelled long distances on severely damaged roads to the
provincial capital
Noun 1. provincial capital - the capital city of a province
capital - a seat of government

city, metropolis, urban center - a large and densely populated urban area; may include several independent administrative districts; "Ancient Troy was a great city"
Quetta to plead for tents and emergency supplies as some villages still had not received help more than 36 hours
after the quake
after the quake
(

神の子どもたちはみな踊る
.
"The death toll may be 300 or even more," provincial government revenue minister Zamarak Khan told
AFP
(1) (AppleTalk Filing Protocol) The file sharing protocol used in an AppleTalk network. In order for non-Apple networks to access data in an AppleShare server, their protocols must translate into the AFP language. See file sharing protocol.
. The district health officer of the historic hill town of Ziarat, Ayub Kakar, said 300 had already been reached.
Earlier, Khan said he had been told that at least 215 people died when the 6.4-magnitude quake struck before dawn on Wednesday north of Quetta.
Most of the victims were killed or injured in outlying villages in the mountainous region bordering Afghanistan when their mud-brick houses were flattened.
More died when a 6.2-magnitude
aftershock
af·ter·shock

 
n.
1. A quake of lesser magnitude, usually one of a series, following a large earthquake in the same area.

2.
hit the region on Wednesday afternoon, he said.
But determining the exact number of victims remained difficult as many families buried their dead immediately in line with Muslim tradition, without going to hospital and leaving no official record, he added.
Tens of thousands of people are estimated to have been made homeless by the , and villagers from Gogi, 25 kilometres (15 miles) from Ziarat, travelled to Quetta to draw attention to their plight.
Mohammad Khair told reporters three people were killed and all of the village's 35 houses were either badly damaged or destroyed.
"We need tents, food and shelter," he said.
"The problem is that Gogi is situated some five kilometres off the road. A few volunteers came and left but delivered nothing," villager Mohammad Mateen added.
An AFP correspondent in Wam, one of the worst-hit villages, said emergency tents had not arrived by Thursday morning, and exhausted villagers had been forced to
hunker down
Hun´ker down



v. 1. to crouch or squat; to sit on one's haunches.
2. to settle in at a location for an extended period; - also (figuratively) to maintain a position and resist yielding to some pressure, as of public opinion.
3.
in the ruined shells of their homes overnight.
They had spent the previous day in a for
loved ones
loved ones

npl → seres mpl queridos



loved ones

npl → proches mpl et amis chers



loved ones

love npl
or burying the dead in mass graves and fearing further tremors.
The
Pakistan Meteorological Department
The Pakistan Meteorological Department is a government of Pakistan organization which works under the Ministry of Defence. It is responsible for providing meteorological forecasting services.
said it had recorded more than 250 aftershocks. More are likely to be felt into next week but of decreasing magnitude, they added.
Pakistan's information minister Sherry Rehman said Thursday she could not say whether the overnight cold claimed more lives but pledged that "we will not let that happen among the survivors".
A full picture of the number of dead could take up to two days to emerge, but the official number was 145 so far, she added.
The National Disaster Management Authority (
NDMA
NDMA N-nitrosodimethylamine
NDMA National Digital Mammography Archive
NDMA Nonprescription Drug Manufacturers Association

(now Consumer Healthcare Products Association)


NDMA National Disaster Management Agency
) put the death toll at 149, with more than 370 injured, and said about 2,000 houses had been completely destroyed. They said a total of 35,600 people were affected by the quake.
Local officials said the extent of the damage was more widespread.
Earlier,
destitute
des·ti·tute

 
adj.
1. Utterly lacking; devoid:

Young recruits destitute of any experience.



2. Lacking resources or the means of subsistence; completely impoverished. See Synonyms at poor.
survivors sat beside campfires or
huddled
hud·dle

 
n.
1. A densely packed group or crowd, as of people or animals.

2. Football A brief gathering of a team's players behind the line of scrimmage to receive instructions for the next play.

3.
together as day broke over the quake zone and the military, civic authorities and aid agencies distributed blankets, tents, food and vital medical help.
Swift relief was hampered by damage to key roads, said Amjad Rashid, head of the Taraqi (development) Foundation, a local non-governmental organisation.
As offers of help came from around the world, survivors appealed particularly for tents to provide warmth as the cold winter set in.
"We could bear hunger but not to see our families
shivering
shivering

/shiv·er·ing/ (

shiv´er-ing

)
1. involuntary shaking of the body, as with cold.

2. a disease of horses, with trembling or quivering of various muscles.

---

shivering

see shiver, stringhalt.
under
open skies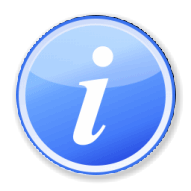 This article is written like a personal reflection or and may require .
Please [ improve this article] by rewriting this article in an .
," said one elderly labourer, Shahad Khan.
"Don't give us food but give us shelter, give us tents and blankets."
Farmer Azeem Khan, added: "It will take more than a month for me to reconstruct my mud house. Until then, I cannot imagine what will happen to my children and the rest of my family."
Pakistan is no stranger to natural disasters: in October 2005, a 7.6-magnitude quake killed 74,000 people and displaced 3.5 million in the northwest of the country and Kashmir.
In 1935 a massive quake killed around 30,000 people in Quetta, which at the time was part of British-ruled India.