Fairness in the classroom; ONE of the key ways to ensure that the principles of fairness and equality of treatment are enshrined within our society is to address these issues within our education system, says JILL DONABIE of Muckle LLP.
THE Equality Act 2010 contains specific provision for schools and colleges in relation to how such institutions must address equality and diversity issues in terms of providing access to education for children and students
irrespective of
irrespective of


prep.
Without consideration of; regardless of.



irrespective of


preposition

despite
their protected characteristics. Many schools and colleges are willing to share their ideas and experiences in order to promote good practice in this area. Two such examples are highlighted below:
BISHOP AUCKLAND COLLEGE
Bishop Auckland College (formerly Bishop Auckland Technical College) is a further education college located in the town of Bishop Auckland, County Durham, England. It is located on Woodhouse Lane next to St John's RC Comprehensive School and opposite Bishop Barrington
The college has received recognition at the North East Equality Awards for its good practices
relating to
relating to

relate prep →

concernant





relating to

relate prep → bezüglich +gen, mit Bezug auf +acc
equality and diversity.
The college has established an equality and diversity committee which meets regularly and is chaired by the manager for equality and diversity and reports to the principal and corporation.
One of the most important aspects of ensuring that equality and diversity principles are enshrined and promoted in any organisation is to ensure full commitment and clear leadership at the most senior level.
The committee consists of members of the management team, the directorate and key members of staff.
The college recently established a team of student ambassadors who work with staff to ensure that the opinions of the students and learners are represented when decisions are being made at strategic and operational levels.
The chief ambassador, Nicola Cottrell, has been involved in working with a number of departments on various issues. They meet once a month with staff to discuss any matters of concern in order to identify any improvements in operational practice.
Nicola says: "I have just started my role as the chief student ambassador but already I am working with key members of staff with regard to equality and diversity."
The college has also produced a student's pocket guide to anti-bullying.
The input of the student ambassadors was important in producing the content for these booklets which are distributed during the induction process and are used throughout the year in tutorial programmes. A similar student guide has been produced for safeguarding issues.
An annual equality and diversity competition for students takes place in the spring term. This gives the students the opportunity to express themselves while promoting equality and diversity in curriculum areas.
The college also encourages members of staff to volunteer to be equality and diversity champions. The champions work with equality and diversity manager Jane Brown to promote best practice within the college.
A variety of training on equality and diversity issues is offered to all members of staff within the college's
continuing professional development
CPD is the means by which members of professional associations maintain, improve and broaden their knowledge and skills and develop the personal qualities required in their professional lives.
programme.
All members of the college's HR team have completed at least a level 2 equality and diversity qualification.
Jane says: "Equality and diversity is an integral part of college life. Staff and students are expected to recognise, respect and value the contribution every individual makes. We are committed to equality of opportunity for all to allow each individual to achieve his or her potential."
The college operates a familyfriendly policy which works exceptionally well to support staff, including flexible working as well as allowing time off for urgent domestic days for emergency childcare responsibilities.
The college also operates an effective return to work programme in order to support employees back into work who have been absent due to ill health. Each case is assessed on a one-to-one basis to establish whether any reasonable adjustments can be made for members of staff who may need to return to work in a different role if they have developed a disability.
In order to ensure the widest pool of candidates are made aware of vacancies within the college, all vacancies for jobs are advertised via the Equality North East website at www.equality-ne.co.uk The college promotes a variety of events throughout the calendar year which includes different activities consisting of displays and promotional events in order to celebrate a variety of religious festivals such as Eid-ul-fitr and (Muslim), Divali (Hindu), Hanukah and Passover (Jewish),
Chinese New Year
Chinese New Year (Simplified Chinese: ; Traditional Chinese: ; Pinyin:

Chūnjié

), or Spring Festival
and the
Chinese Dragon
See also: , , and


The Chinese dragon is a Chinese mythical creature, depicted as a long, scaled, snake-like creature with four claws.
Boat Festival, Baisakhi (Sikh), Wesak (Buddhist) and Christmas (Christian).
In addition, themed events take place raising awareness of various groups in college, including Beyond the Bump (for pregnant students), Extraordinary People (for students with disabilities) and students from the LGBT community.
DARLINGTON COLLEGE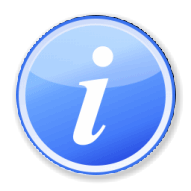 This article or section is written like an .
Please help [ rewrite this article] from a neutral point of view.
Mark blatant advertising for , using .
The college was awarded the Equality North East Equality Standard in December 2009 and was nominated for the Equality North East 2010 Award for Learning Providers and Colleges of over 50 staff.
It holds a Gold Investors in People Award and is currently working towards a Better Health at Work Award. The college is also a Third-Party Reporting Centre meaning that anyone in the community can come into the college and report a hate crime (anonymously if they wish) to a specified individual.
The college has updated its
policies and procedures
Policies and Procedures are a set of documents that describe an organization's policies for operation and the procedures necessary to fulfill the policies. They are often initiated because of some external requirement, such as environmental compliance or other governmental
(including recruitment health questionnaires) to reflect the changes made by the Equality Act 2010. However, it has elected to go further than is strictly required and has extended its equality duty to cover all of the "protected characteristics" under the Act.
The college's sites are accessible, documents are available in Braille and foreign languages, it is able to provide information in
BSL
(language) BSL - A variant of IBM's PL/S systems language. Versions: BSL1, BSL2.
(
British Sign Language
British Sign Language (BSL) is the sign language used in the United Kingdom (UK), and is the first or preferred language of an unknown number of Deaf people in the UK (published estimates range from 70,000 to 250,000 but it is likely that the lower figures are more
) and tutors and interpreters fluent in BSL are available.
Good practice relating to staff The college involves staff in promoting
equality of treatment
The context of Equality of treatment is usually in interpersonal relations, especially in the relation of the individual to an organization (usually government). All persons are treated the same by the person or organization of interest.

No two people are treated differently.
having appointed 10 equality and diversity champions and equality and diversity groups.
All staff receive mandatory training in relation to equal opportunities, race relations, disability equality and safeguarding which they are required to repeat every three years. There are two staff training days held during each academic year with a full week in the summer term.
Schemes of work and session plans both for the academic year and for each learning session require tutors to detail how equality and diversity and safeguarding will be incorporated into each session. Tutorial packs include equality and diversity materials for tutors and the college operates an additional learning support service to provide support directly to students with additional needs.
Learner coaches provide training on specific areas, for example health. Training can also be provided by external presenters such as the Youth Service or Darlington Association on Disability. In terms of good practice relating to students, Darlington College runs a number of initiatives designed to promote understanding between different ethnic groups and celebrate cultural diversity. The college's Celebrating Diversity Week occurs at the same time as Diwali. Events this year include a visit from an Indian dance group who will be supplying costumes and running a dance workshop. Students from the
ESOL
ESOL English for Speakers of Other Languages
ESOL Endless Snorts of Stupid Laughter
ESOL Evaluator Series Online
(English for Speakers of Other Languages) groups will be wearing traditional dress and will be on hand to provide information in relation to traditional cuisine and culture. There will also be quizzes which are used to raise awareness of particular issues within the college. Gender stereotyping sessions are aimed at students on courses which are dominated by one particular sex. For example, students on sports-related courses, which are traditionally male-dominated, spend time in the beauty salon where they are taught massage techniques or in the catering department learning to prepare a basic meal. Conversely, students on beauty courses, which are traditionally female dominated, spend time either with the sports tutors or learning basic woodwork or electrical skills.
As part of the Women Into Science and Engineering Project, a female racing driver will be visiting the college and talking to students. Subject to funding it is hoped that the college may be able to secure regular access to a racing car and female students can act as pit crew. This will link at a practical level to functional skills by incorporating maths and IT as students will be asked to calculate lap times, fuel consumption and maintenance costs by use of spreadsheets. It is also hoped that a motorised two-seater buggy could be acquired and disabled students act as co-drivers. It is envisaged that by doing so this would remove barriers for the disabled student and will challenge the thinking of non-disabled students.
Muckle
LLP
LLP - Lower Layer Protocol
has a team of specialist legal advisors - including Paul Johnstone and Jill Donabie - experienced in dealing with all aspects of equality and diversity law. If your organisation requires guidance or assistance on best practice, contact Paul Johnstone on 0191 211 7936.
CAPTION(S):
SPREADING THE WORD Bishop Auckland College students perform a role play. Left to right: Kerrie Griffiths, Nicola Ingyon, Sharon Taylor and Connor Wheatley SETTING STANDARDS Rachel Shutt and Chris
Churlish
churl·ish

 
adj.
1. Of, like, or befitting a churl; boorish or vulgar.

2. Having a bad disposition; surly:

"as valiant as the lion, churlish as the bear"

Shakespeare.
, students at Bishop Auckland College OPINIONS REPRESENTED Nicola Cottrell, chief ambassador, speaks to some of the students at Bishop Auckland College