Emory Healthcare Wins 2009 Citrix Innovation Award.
LAS VEGAS
Las Vegas

(läs vā`gəs)

, city (1990 pop. 258,295), seat of Clark co., S Nev.; inc. 1911. It is the largest city in Nevada and the center of one of the fastest-growing urban areas in the United States.
-- The winner of the 2009 Citrix Innovation Award was announced today by
Citrix Systems
Citrix Systems' (NASDAQ: CTXS) is an American technology company, based in Fort Lauderdale, Florida, with subsidiary operations in California and Massachusetts, with additional development centers in Australia, India and the UK.
, Inc. (Nasdaq:
CTXS
CTXS Citrix Systems

(NASDAQ stock ticker symbol)
): Emory Healthcare. This award recognizes Emory for its innovative use of Citrix
virtualization
An umbrella term for enhancing a computer's ability to do work. Following are the ways virtualization is used.

Hardware Virtualization
Partitioning the computer's memory into separate and isolated "virtual machines" simulates multiple machines within one physical computer.
and networking solutions to simplify IT business processes. Emory Healthcare has set itself apart by implementing a datacenter to desktop system strategy using Citrix Delivery Center[TM] to make it faster and simpler for clinicians to securely connect to applications, and to help the IT team serve as a key enabler of the business. Using Citrix[R] XenDesktop[TM], Citrix[R] XenServer [TM] and Citrix[R] XenApp[TM], Emory was able to cut server and application administration costs in half, deliver applications anywhere with improved performance, reduce server count by 60 percent, and deliver
personalized
per·son·al·ize

 
tr.v. per·son·al·ized, per·son·al·iz·ing, per·son·al·iz·es
1. To take (a general remark or characterization) in a personal manner.

2. To attribute human or personal qualities to; personify.
desktops to its 10,000 users working in medical facilities worldwide. Emory was recognized today for this award at the Citrix
Synergy
The enhanced result of two or more people, groups or organizations working together. In other words, one and one equals three! It comes from the Greek "synergia," which means joint work and cooperative action.
[TM] 2009 conference.
Emory Healthcare is Georgia's largest healthcare system with nearly 10,000 employees. Emory Healthcare began using
application virtualization
A smaller umbrella term within the larger umbrella term of "virtualization." It refers to several techniques that make running applications more protected, more flexible or easier to manage. See virtualization, network virtualization and storage virtualization.
technology with XenApp several years ago to avoid the costs and complexities of delivering large, data-heavy clinical applications. Following the success of this first initiative, Emory set out to architect a 360-degree, integrated solution for applications, infrastructure and services to improve the team's ability to respond to business requirements. The virtualization and application delivery solutions in the Citrix Delivery Center were chosen because they all fit seamlessly together to support the company's goals for its IT initiatives: safe, effective and timely patient care and an agile, scalable and efficient organization.
360-degree Integration
The server provisioning capability of XenServer allowed the team to quickly stream a consistent workload image to hundreds of XenApp servers in minutes, rather than building each new server individually. This
slashed
slash

 
v. slashed, slash·ing, slash·es

v.tr.
1. To cut or form by cutting with forceful sweeping strokes:

slash a path through the underbrush.



2.
the time required for application updates from three weeks to just a few hours. XenServer allowed Emory to reduce server hardware costs, and provided a flexible, cost-effective foundation for disaster recovery. XenDesktop was implemented to deliver personalized Windows desktops across the organization. Citrix[R] NetScaler[R] provided the core application networking infrastructure to support and accelerate application performance. To bring the full solution together, Emory relied upon the capabilities of XenApp to help quickly
diagnose
diagnose

/di·ag·nose/ (

di´ag-nos

) to identify or recognize a disease.
---



di·ag·nose


v.
1. To distinguish or identify a disease by diagnosis.

2.
and
troubleshoot
To find out why something does not work and to fix the problem. Troubleshooting a computer often requires determining whether the problem is due to malfunctioning hardware or buggy or out-of-date software. See debug.
any end-user issues, often before the user has identified them. By investing in Citrix solutions, Emory has cut response time for new projects, such as the acquisition of a new clinic, from months to days, or even hours. In a world still dominated by records kept in hard copy, Emory is a leader in showing how technology can be used to dramatically improve patient care by allowing clinicians access to vital patient data electronically within minutes.
"By implementing the full portfolio of Citrix end-to-end application delivery products, we have drastically improved the efficiency of our IT processes. Virtualization has also allowed us to open up a new world of access to clinicians, giving them immediate access to patient data, which is extremely valuable when it comes to making quick decisions about a patient's care," said Dee Cantrell,
CIO
CIO:

see American Federation of Labor and Congress of Industrial Organizations.
---


(Chief Information Officer) The executive officer in charge of information processing in an organization.
of Emory Healthcare. "We take great pride in the recognition of our peers as indicated by this award. To be recognized for our use of technology to enhance patient care is a significant achievement for Emory."
Emory was one of three finalists selected by a prestigious panel of judges, which included a previous Innovation Award winner, industry analysts and Citrix executives. The other 2009 Citrix Customer Innovation Award finalists were Tesco, Britain's leading supermarket chain, and
HDFC Bank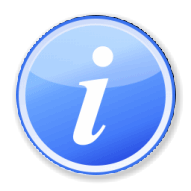 This article is written like an .
Please help [ rewrite this article] from a neutral point of view.
Mark blatant advertising for , using .
, the second largest private bank in India. The final decision was made by popular vote from thousands of IT professionals who attended Citrix Synergy or voted online for their favorite story of IT innovation.
About Citrix Synergy 2009
Born as a user conference more than 10 years ago, Citrix Synergy has been completely reconceived as the industry's premier thought leadership event where virtualization, networking and application delivery meet. Citrix Synergy combines several events into one registration, including Virtualization Congress, Network World Live,
Geek Speak
Geek speak may refer to:
Leet
GeekSpeak, a California radio program
Geek Speak, a high speed technical language spoken by geeks to one another.
Live and the Citrix iForum User Conference. Attendees can benefit by attending a single track, or by combining sessions from various tracks to custom-build a conference to suit their individual needs. With insights from a wide range of industry luminaries, solutions from leading vendors, and shared experiences from customers, attendees will see a quick return on their investment. More information is available on the Citrix Synergy Website: http://www.citrixsynergy.com.
About Citrix
Citrix Systems, Inc. (NASDAQ:CTXS) is the leading provider of virtualization, networking and software as a service technologies for more than 230,000 organizations worldwide. Its Citrix Delivery Center, Citrix Cloud Center[TM] (C3) and
Citrix Online
Citrix Online is a division of Citrix Systems, Inc. (Nasdaq: CTXS) that sells Web-based remote access, support, and collaboration software and services. Its products are GoToAssist, GoToMeeting, GoToMyPC, and GoToWebinar.
Services product families radically simplify
computing
computing - computer
for millions of users, delivering applications as an on-demand service to any user, in any location on any device. Citrix customers include the world's largest Internet companies, 99 percent of Fortune Global 500 enterprises, and hundreds of thousands of small businesses and prosumers worldwide. Citrix partners with over 10,000 companies worldwide in more than 100 countries. Founded in 1989, annual revenue in 2008 was $1.6 billion.
For Citrix Investors
This release contains
forward-looking statements
forward-looking statement



A projected financial statement based on management expectations. A forward-looking statement involves risks with regard to the accuracy of assumptions underlying the projections.
which are made pursuant to the
safe harbor
Safe Harbor

1. A legal provision to reduce or eliminate liability as long as good faith is demonstrated.

2. A form of shark repellent implemented by a target company acquiring a business that is so poorly regulated that the target itself is less attractive.
provisions of Section 27A of the Securities Act of 1933 and of Section 21E of the Securities Exchange Act of 1934. These forward-looking statements do not constitute guarantees of future performance. Those statements involve a number of factors that could cause actual results to differ materially, including risks associated with products, their development, integration and distribution, product demand and pipeline, customer acceptance of new products, economic and competitive factors, Citrix's key strategic relationships, acquisition and related integration risks as well as other risks detailed in Citrix's filings with the Securities and Exchange Commission. Citrix assumes no obligation to update any forward-looking information contained in this press release or with respect to the announcements described herein.
Citrix[R], Citrix Delivery Center[TM], Citrix Cloud Center[TM], Citrix Synergy[TM], XenServer[TM], XenDesktop[TM], XenApp[TM] and NetScaler[R] are trademarks of Citrix Systems, Inc. and/or one or more of its subsidiaries, and may be registered in the U.S. Patent and Trademark Office and in other countries. All other trademarks and registered trademarks are property of their respective owners.