Edsel Ford Carr, 93.
Edsel Ford
Edsel Bryant Ford (November 6, 1893 – May 26, 1943), son of Henry Ford, was born in Detroit. He was president of Ford Motor Company from 1919 to 1943.[1] [2] Life and career
Carr, age 93, formerly of Westboro, Massachusetts, passed away March 19, 2009.
He was born in Akron and was a resident of the Akron/Uniontown areas. Ford had been employed with Railway Express, All States Freight/P.I.E. and Schuster's Express. He held the positions of driver, terminal manager and was also the
New England
New England,

name applied to the region comprising six states of the NE United States—Maine, New Hampshire, Vermont, Massachusetts, Rhode Island, and Connecticut. The region is thought to have been so named by Capt.
District Manager. Ford served in the
Battle of the Bulge
Battle of the Bulge,

popular name in World War II for the German counterattack in the Ardennes, Dec., 1944–Jan., 1945. It is also known as the Battle of the Ardennes. On Dec.
in the U.S. Army during
WWII
WWII


abbr.
World War II


---
WWII

World War Two
, As-Pac-Ta and the
Persian Gulf Command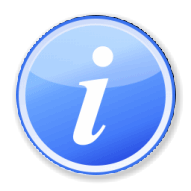 This article or section is in need of attention from an expert on the subject.
Please help recruit one or [ improve this article] yourself. See the talk page for details.
. He was a member of Adoniram Joppa Lodge #517 F. & A.M. and also A.A.S.R., Valley of Akron and Yusef Khan Grotto. He was a member of various traffic and transportation clubs, New England Labor and Grievance Board and the New England Crime Bureau.
He is survived by his wife of 63 years, Ethel; sons: Robert (Cynthia), and James (Gail); grandchildren: John, Jennifer, Glenn and Heather; great grandson, Fischer, and one on the way; and brother, Maxwell. Preceded in death by his brother, Glenn; and sisters: Juanita and Mary Louise.
Funeral services will be held Saturday, 12 Noon at the Hopkins Lawver UNIONTOWN Funeral Home, 3553 Northdale Street, 1 block NW of the square of 619 & Cleveland Avenue, with Pastor Eloy Pacheco and Deacon Jack Underwood officiating. Interment at Rose Hill Burial Park. Friends may call at the funeral home Saturday, 10 a.m. until service time. In lieu of flowers, memorials may be made to the
American Heart Association
American Heart Association (AHA),


n.pr a national voluntary health agency that has the goal of increasing public and medical awareness of cardiovascular diseases and stroke, and thereby reducing the number of associated deaths and disabilities.
, 3505 Embassy Parkway, Suite 100, Akron, Ohio 44333.
Hopkins Lawver
330-733-6271
www.hopkinslawver.com
ART: PHOTO