Delhi men smoke their way to kidney cancer.
Delhi tops the chart of the recent National Cancer Registry in kidney cancer.
What used to strike the elderly has started catching the young in the Capital.
Tumours of the kidney, which are generally found in people over 60, are being found in patients as young as seven.
In the recently released cancer registry, the age adjusted incidence rate has shown that young Delhi males are suffering the most from kidney cancers.
" In Delhi the incidence is the highest at 2.5 per cent, next comes Mumbai at. 2.3 per cent while Bangalore stands third with 1.8 per cent males hit by the deadly disease," Dr P. K. Jhulka, professor of radiation oncology,
All India Institute of Medical Sciences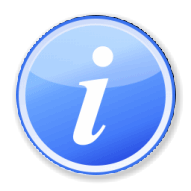 This article or section reads like a and may need a .
Please help [ to improve this article] to make it in tone and meet Wikipedia's . (talk, , )

"AIIMS" redirects here.
(
AIIMS
AIIMS All-India Institute of Medical Sciences
AIIMS Australasian Inter-service Incident Management System

(Australasian Fire Authorities Council)
), said, adding that its incidence in women was low.
In a recent incident, doctors at Delhi's
Ram Manohar Lohia
Ram Manohar Lohia was an Indian freedom fighter and a socialist political leader. He was born on March 23, 1910 in a village named Akbarpur in Faizabad district, Uttar Pradesh, in India.
(
RML
RML

right middle lobe (of lungs).
) hospital have treated a seven- year- old boy for a tumour ' in the kidney. " We are getting younger patients for tumours in the kidney. We receive at least three to four tumour cases in a month. These cases used to be between the ages of 50 and 90 earlier but the age is decreasing day by day. Patients in the thirties are becoming common nowadays," Dr Rajeev Sood, consultant and head of RML's department of urology, said.
" Kidney cancer incidence in India is 0.9 per cent and mortality is 0.6 per cent," he added.
One of the common early symptoms of the disease is blood in the urine. " Over the past five years, the incidence of kidney cancer has grown significantly. While it affects the elderly, we are getting an increasing number of young patients. Usually, the younger patients are diagnosed with smaller tumours which are a good sign as they are easily treatable," Dr Sudip Raina, director of the cancer centre at
Sarvodaya
Sarvodaya (Sanskrit, Hindi and Gujarati: सर्वोदय) is a term meaning 'universal uplift' or 'progress of all'. The term was first coined by Mohandas Gandhi as the title of his 1908 translation of John Ruskin's tract on political-economy,
Hospitals, said.
About a third of all kidney cancers are thought to be caused by smoking. Some of the chemicals from tobacco get into the body and are passed out in urine.
These chemicals in the urine can be carcinogenic to kidney
tubule
tubule

/tu·bule/ (

too´bul

) a small tube.
---

collecting tubule  one of the terminal channels of the nephrons which open on the summits of the renal pyramids in the renal papillae.
cells. Even some workplace chemicals such as asbestos, cadmium and some organic solvents have also been linked to an increased risk of kidney cancer.
Obesity too is an established risk factor for kidney cancer. " Even people with hypertension and on long- term dialysis have an increased risk," Dr Raina added.
" Excess body weight has been established as a risk factor for kidney cancer in several casecontrol and cohort studies, hypertension and use of antihypertensive medications, diabetes,
Urinary tract infection
urinary tract infection (UTI),


n infection in one or more of the structures that make up the urinary system. Occurs more often in women and is most commonly caused by bacteria.
, nutritional factors and diet are also responsible for the disease," Dr Sood said.
" Cancer cases in young are increasing day by day. We are witnessing an increased number of such cases in our hospital and most of the cases come in a metastatic ( terminal) condition which becomes incurable due to spread of the tumour," Dr Munish Gairola, radiation oncologist and director of Shanti Mukund Cancer Hospital, said.
" Earlier, smoking was known to cause cancer of lung and neck but it can now be correlated with kidney cancers too.
One should be vigilant for symptoms such as pain in the urinary tract and
blood in urine
blood in urine

Vox populi Hematuria
," he added.
A 2010 study done by Dr N. P. Gupta, Dr R. Ishwar, Dr A. Kumar, Dr P. N. Dogra and Dr A. Seth of the Department of Urology at AIIMS tracked the changing trends in kidney cancer.
The study showed how young patients are being diagnosed with renal cancer.
" The renal cancers are being diagnosed earlier thanks to better diagnostic techniques such as ultrasound and CT scans.
The major reasons for increasing renal cancers in young patients are lifestyle and bad dietary modifications in the current generation. Cigarette smoking is emerging as one of the most common reasons for kidney tumours nowadays," Dr Sandeep Guleria, senior consultant, kidney transplantation, Apollo Hospitals, said.
THE DEADLY DISEASE AND ITS CAUSES
SYMPTOMS OF KIDNEY CANCER CAN INCLUDE:
Blood in the urine ( a condition called
hematuria
hematuria

Blood in the urine. It usually indicates injury or disease of the kidney or another structure of the urinary system or possibly, in males, the reproductive system. It may result from infection, inflammation, tumours, kidney stones, or other disorders.
)
A lump or mass in the kidney area
Tiredness
Loss of appetite
loss of appetite

Medtalk Anorexia, see there
and/ or weight
Low- grade fever
Pain in the side
Bone pain
A general sense of not feeling well
High blood pressure
Anaemia ( a condition that results from not having enough red blood cells)
THE CAUSES OF KIDNEY CANCER
The exact cause of kidney cancer is not known, but several risk factors have been identified. A risk factor is something -- such as a characteristic or behaviour -- that increases your chance of developing a disease. Risk factors for kidney cancer include:
SMOKING:
Smokers are at a greater risk of kidney cancer. In addition, the longer a person smokes, the higher the risk
GENE CHANGES ( MUTATIONS):
Genes contain instructions for a cell's function. Changes in certain genes can increase the risk of developing kidney cancer
FAMILY HISTORY:
People who have family members with kidney cancer may have an increased risk for developing the cancer themselves
A HISTORY OF TUBEROUS SCLEROSIS:
Tuberous sclerosis is a disease that causes seizures and mental retardation, as well as the formation of tumours in many different organs
LONG- TERM DIALYSIS TREATMENT:
Dialysis is the process of cleaning the blood by passing it through a special machine. Dialysis is used when a person's kidneys are not functioning properly
VON HIPPEL- LINDAU ( VHL) DISEASE:
People with this inherited disorder are at a greater risk of developing kidney cancer. This disorder causes non- cancerous tumours in the blood vessels, typically in the eyes and brain Excessive tiredness can also be a symptom.
Copyright 2012 India Today Group. All Rights Reserved.
Provided by Syndigate.info an Albawaba.com company