Cowan Liebowitz Attorneys Help 9/11 Poet and Artist Settle Copyright Claim.
NEW YORK
New York, state, United States


New York,

Middle Atlantic state of the United States. It is bordered by Vermont, Massachusetts, Connecticut, and the Atlantic Ocean (E), New Jersey and Pennsylvania (S), Lakes Erie and Ontario and the Canadian province of
-- A 9/11 poet and artist have reached an out-of-court settlement resolving their claims that the composer
Libby Larsen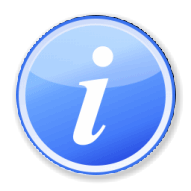 This article or section relies largely or entirely upon a .
Please help [ improve this article] by introducing appropriate of additional sources.
had wrongfully copied a poem and artwork they had created in response to the tragic events of 9/11 and incorporated them into a composition that Larsen titled "Sifting Through the Ruins."
Following 9/11, Alicia Vasquez, a New York-based poet, wrote a poem titled "Don't look for me anymore." The poem was thumb-tacked to a memorial wall at Grand Central Station and later silkscreened on an exhibit wall as part of the show "Missing:
Streetscape
street·scape

 
n.
1. An artistic representation of a street.

2. Surroundings composed of streets:

the urban streetscape.
of a City in Mourning" at the New York Historical Society. The composers Richard Pearson Thomas and Lisa Holsberg scored the poem with Vasquez's consent as part of a September 11th CD and performance series called "Race for the Sky."
About one month after 9/11, Hilary North, who worked at Aon, which was located in the South Tower of the
WTC
WTC

World Trade Center, see there
, and who was late for work on the morning of 9/11, created a collage composed of her WTC ID card, an invitation to an Aon memorial service, and 19 pages of notes she had written on an Aon
notepad
The text editor that comes with Windows. It is a very elementary utility, but gets the job done most of the time. See text editor and WordPad.
---

(text, tool) Notepad - The very basic text editor supplied with Microsoft Windows.
in the days immediately following 9/11. North made the notes when calling the Aon survivor hotline and networking with her friends and colleagues over the course of 2-3 weeks following 9/11 to see who had escaped and who was missing. She never imagined that her notes would ultimately become a piece of artwork, or that someone might copy them.
North's artwork, which is titled "9/11 Notes," was displayed at an exhibition called "Extreme Drawing" at the Hudson Guild Gallery in New York. She subsequently donated the collage to the New York Historical Society and it also was included in the "Missing: Streetscape Of A City in Mourning" exhibit. North's notes were also featured in a program on the History Channel called "Relics From The Rubble."
When the copyright claim first came to light, Larsen immediately issued an apology through her attorney and agreed to resolve the matter amicably. As part of the settlement, Larsen paid the 9/11 poet and artist an undisclosed amount in compensation.
"I am happy Libby Larsen came forward to resolve this issue in a forthright manner and for acknowledging my ownership in the poem and Hilary's ownership in her collage," said Alicia Vasquez. "The 9/11 poem and collage were our profoundly personal responses to the September 11 catastrophe and its aftermath, which we experienced firsthand. I am very pleased to have successfully resolved this dispute. The collage I created belongs to those who perished on 9/11 and those who survived the event, and I have donated what I ultimately received to the National September 11th Memorial and Museum and the Women's Studio Workshop in
Upstate New York
Upstate New York is the region of New York State north of the core of the New York metropolitan area. It has a population of 7,121,911 out of New York State's total 18,976,457. Were it an independent state, it would be ranked 13th by population.
," said Hilary North.
"I am glad I registered the copyright in my poem with the U.S. Copyright Office shortly after I wrote it. I encourage all poets and artists to register their copyrights with the U.S. Copyright Office. It's quick and easy," said Alicia Vasquez.
Alicia Vasquez and Hilary North were represented by Thomas Kjellberg and Joel Karni Schmidt of Cowan, Liebowitz & Latman, P.C.