Chemical Response Experts Show Off in Eastern Europe
Illinois Army National Guard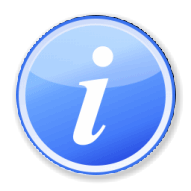 The introduction to this article may be too long. Please help improve the introduction by moving some material from it into the body of the article according to the suggestions at
soldiers who are trained to respond to attacks on U.S. soil traveled to Poland in June to share their skills with their Polish and Slovakian counterparts.
Fifteen soldiers with the 444th Chemical Company based in Galesburg, Ill., and the 445th Chemical Company based in East St. Louis, 111., demonstrated mass casualty
decontamination
decontamination

/de·con·tam·i·na·tion/ (

de?kon-tam-i-na´shun

) the freeing of a person or object of some contaminating substance, e.g., war gas, radioactive material, etc.
---
de·con·tam·i·na·tion
n.
to Polish and Slovakian troops.
The Guardsmen, part of Illinois' Chemical, Biological, Radiological/Nuclear and High Yield Explosive Enhanced Response Force Package (
CERFP
CERFP CBRNE Enhanced Response Force Package
), took their time with a process that was new to Eastern Europe.
"The training was in a crawl stage," said Col. Arthur Zdrojewski, commander of the Polish Epidemiological Response Center, "but that was necessary. We needed to see the proper procedures."
Maj. Thomas Molcanyi, commander of the Slovakian
Preventive Medicine
preventive medicine,

branch of medicine dealing with the prevention of disease and the maintenance of good health practices. Until recently preventive medicine was largely the domain of the U.S.
Rapid Déployable Outbreak Investigation Team, said, "We thought decontamination was just simple, but we've learned there are many more procedures than what we thought were involved in mass decontamination."
"I believe the cross-training was very helpful," said 1st Lt. Joe Bright of the Illinois team. "This cooperative training experience has solidified our international training relationship. We welcome our future training experiences and look forward to a full-scale exercise with the Polish armed forces."
Before leaving Poland, the Guardsmen toured the old town area of Warsaw and the
Warsaw Uprising Museum
The Warsaw Uprising Museum, located in Warsaw, Poland, is a museum dedicated to the Warsaw Uprising. It opened on July 31, 2004.

The Museum sponsors research into the history of the Warsaw revolt of 1944, and the history and possessions of the Polish Underground State.
, which is dedicated to the 1944 attempt by the Polish army to overthrow the Nazi occupiers.
© 2008 National Guard Association of the United States Provided by ProQuest
LLC
(Logical Link Control) See "LANs" under data link protocol.
---

LLC - Logical Link Control
. All Rights Reserved.