Check, with mates: Clubs meet to hone chess skills.
hammer and sickle
hammer and sickle


n.
An emblem of the Communist movement signifying the alliance of workers and peasants.


---
hammer and sickle
Noun
, around 30 civilian chess enthusiasts battle it out with the best the Lebanese Army has to offer.
BEIRUT: Sitting on bright red chairs in front of a bright red poster of a hammer and sickle, around 30 civilian chess enthusiasts battle it out with the best the Lebanese Army has to offer.
The location is the Soviet Union Graduates Chess Club in Bir Hassan. This is a battle of minds and discipline, not fists. Nevertheless, the determination etched across the faces of participants engaged in silent combat across the black and white squares of the board evokes a
gladiatorial
glad·i·a·tor

 
n.
1. A person, usually a professional combatant, a captive, or a slave, trained to entertain the public by engaging in mortal combat with another person or a wild animal in the ancient Roman arena.

2.
intensity.
Chess may lack the dazzle and
razzmatazz
razz·ma·tazz

 
n. Slang
1. A flashy action or display intended to bewilder, confuse, or deceive.

2. Ambiguous or evasive language; double talk.

3. Ebullient energy; vim.
of more marketable sports such as basketball and football -- and draconian regulations against speaking hardly encourage crowd participation. Nevertheless, chess has won a loyal contingent of masters and patzers in Lebanon, who meet on a weekly basis to indulge their passion and sharpen their skills.
"Chess is unique; it is not like other sports -- it is a war and the battleground is the board," former Lebanese Under-20 champion Ali Atwy, 23, says during a break between matches.
Teammate Tarek Moulallah, 34, concurs: "It is not like team sports. You are completely alone -- it is just you, the game, and your opponent," he explains. "Sometimes you think you are winning when you are actually losing and vice-versa."
Atwy nods his head in agreement as fellow players finishing their first-round game make their way out of the chess hall into the
stairwell
stair·well

 
n.
A vertical shaft around which a staircase has been built.


---
stairwell


Noun

a vertical shaft in a building that contains a staircase

Noun 1.
for a cigarette or to let off some steam before the next round.
"If you miss a single move, it can change everything, especially if you can't read your opponent. It is thrilling."
Yet there are a few downsides to poring over the chess board in Lebanon. "One of the big problems," muses Atwy, "is that there are not a lot of girls playing."
"This is true," concedes Moulallah with a self-deprecating smile. "It might not be the sexiest of sports."
Many within the international chess community would beg to differ. A number of renowned female players, including Russian Grand Master Maria Manakova, 38, who posed naked for Russian men's magazine "Speed" in 2004, have been involved in
risque
ris·qué

 
adj.
Suggestive of or bordering on indelicacy or impropriety.


---

[French, from past participle of risquer, to risk, from risque, risk; see risk.]

Adj.
photo-shoots, aimed at boosting the popularity of chess.
But this
sexualization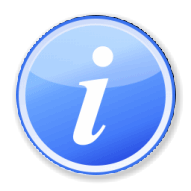 This article or section is in need of attention from an expert on the subject.
Please help recruit one or [ improve this article] yourself. See the talk page for details.
of chess has gotten some of the game's authorities so hot under the collar that the European Chess Union felt the need to implement a dress code earlier this year regulating the amount of cleavage female players can display.
At any rate, there are no plunging necklines on display in Bir Hassan.
The friendly competition under way today is between four clubs: The Army, The Ansar Club, The Soviet Club -- which is hosting the tournament -- and Mutkhajat Arabiya.
The event serves as preparation for the Middle East Championship, which will be held next month in Beirut. In total, there are 22 chess clubs in Lebanon, split into two divisions. At the end of every year, a national club championship is held.
Today, the format is "blitz" chess, in which each player is allotted a total of 15 minutes to try to reach
checkmate
checkmate

end of game in chess: folk-etymology of Shah-mat, 'the Shah is dead.' [Br. Folklore: Espy, 217]

See : End
, in contrast to normal time-controls of 60 to 180 minutes per player.
Roland Akhrass, 33, a member of the Lebanese Chess Federation, explains how the skills required for "blitz" chess differ from those needed for the longer format.
"You don't have time to calculate variations deeply," he notes. "Your preparation, opening and execution must be precise. You must have a strong grasp of your tactical game. It is more exciting and more fun."
Akhrass, an employee at Bank of Beirut, is also a
FIDE
FIDE Fédération Internationale des Échecs

(French: World Chess Federation)


FIDE Fédération internationale de droit européen

(French: International Federation for European Law)
(World Chess Federation) qualified instructor and teaches chess to
Saint Joseph
Saint Joseph, cities, United States


Saint Joseph

(sānt jō`zəf)

.

1 City (1990 pop. 9,214), seat of Berrien co., SW Mich., a port on Lake Michigan at the mouth of the St. Joseph River across from Benton Harbor; inc.
University students in Beirut and children at the Antranik Club in Antelias.
"I do it because it's a passion," Akhrass says, explaining that at Saint Joseph students are able to take elective courses in chess as part of their degree. In total, around 100 students take courses in chess every year.
Charles Kayle, founder of the "Lebanese Chess" website and a qualified FIDE referee, lives and breathes chess. He fell in love with the game as a 15-year-old during the Civil War, when he was forced to spend most of his time in the confines of his home.
"We couldn't go out much," explains Kayle. "It was frustrating for everyone. One day my neighbor found an old chessboard and invited me to play; he smashed me, and the next day another smashing," recalls Kayle.
"So I went down to Hamra and browsed the chess books and practiced. The next time I saw my neighbor I took my revenge."
Kayle is one of a handful of people in Lebanon who make a living from chess. He teaches at the
College Notre Dame
College Notre Dame Du Perpetuel Secours is an all-male private Roman Catholic primary and secondary school founded by the Congregation of Holy Cross in Cap-Haïtien, Haiti in 1904. It is considered one of the best single-sex private boarding schools in Haiti.
de Jamhour in Hazmieh, in addition to tutoring privately. A number of his students have become national champions in different age groups.
Kayle is realistic about the status of chess in Lebanon. He emphasizes that with Lebanon's troubled recent history and the corresponding economic downturn, government sports' budgets have suffered. In such a climate, it is unsurprising that there is no surplus of funds to dedicate to chess.
"There are many problems," Kayle observes, "one of the [biggest] for the future generation being that children are completely reliant on their parents' sponsorship."
Tight purse strings also mean that only a few clubs can afford to bring Grand Masters from outside Lebanon to come and train young players and help them develop their skills. Meanwhile, Lebanese players traveling abroad to compete are often obliged to do so without their coaches, since the Sports Ministry is unable to cover their travel costs.
Kayle, Moullalah and Atwy have all been affected by this, as have other top names within the Lebanese chess scene. Kanarik Mouradian is Lebanon's No.1 female player. Her accolades include nine-time winner of the Lebanese Women's Championship, four-time winner of the Arab Woman Championship and winner of the Lebanese Open (Men's) Championship.
In a recent interview with Kayle's lebanesechess.com, Mouradian expressed her frustration with the lack of support she received from the Sports Ministry during an Asian Zone qualifier in Sharjah, UAE.
"I just had my laptop and my mega database," recalls Mouradian.
"What
irritated
ir·ri·tate

 
v. ir·ri·tat·ed, ir·ri·tat·ing, ir·ri·tates

v.tr.
1. To rouse to impatience or anger; annoy:

a loud bossy voice that irritates listeners.
me was that all the other participants, except maybe my Syrian roommate, were accompanied by their coaches and their chiefs of delegations, who released the players from a lot of duties ... I had to seek assistance from other delegates and as a consequence this put me in a critical situation for preparing for my opponents."
Amr el-Jawich, who was crowned Lebanese Men's Champion in 2010 -- before his 18th birthday -- has experienced similar difficulties due to a lack of funding when playing in regional tournaments outside Lebanon.
"Nearly all the costs and expenses are paid by the parents of the players or the players themselves," Jawich says in an interview with lebanesechess.com.
"All the other players have delegates or members of their national federation accompanying them, relieving their players [of] any administrative duties -- except Lebanon."
Kayle recalls a recent incident in which he was forced to stay up into the
small hours
small hours


pl.n.
The early hours after midnight.


---
small hours


Noun, pl

the early hours of the morning, after midnight and before dawn

Noun 1.
of the night to provide strategy tips to one of his students because he couldn't afford to travel with him to a tournament in Asia. "The situation wasn't ideal, but we coped."
Copyright 2012, The Daily Star. All rights reserved.
Provided by Syndigate.info an Albawaba.com company